Medellín, Colombia: International City of Peace
Welcome to several organizations and leaders in Medellín, Colombia that are seeking peace and unity within the community as an International City of Peace.
VALENCIA MARY SOL ACEVEDO  is the founder of the Sun Foundation, which has been working in Medellín since 1999.
SENOBIA BENJUMEA GIRALDO is  the founder of Vision of Humanity,

---
Since the 1960s, the country has suffered from an asymmetric low-intensity armed conflict. The conflict escalated in the 1990s, but since 2000 the conflict has decreased considerably.
Note: Introduction page with information primarily at the time of joining International Cities of Peace. For updates, please contact the liaison.
---
ORGANIZATION: FUNDACIÓN EL SOL
The Sun Foundation is a nonprofit doing humanitarian social work beginning in 1999. It was registered with Legal Personality No. 0026 issued on January 18, 2001 by the ICBF, with Nit. 811027031-8 DIAN, and low register 390, the Chamber of Commerce of Medellín for Antioquia and carrying a force to serve the community at large than 15 years.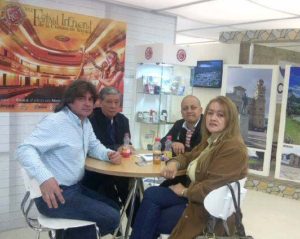 The organization, led by VALENCIA MARY SOL ACEVEDO, collaborates with the state in individual and social development of the community with various programs that allow the effective achievement of improvement quality of life of populations in different sites of the Colombian territory.
The Sun Foundation initiates activities, handouts and primary care, with one of its flagship programs, ¨The attention to homelessness and people in drug rehabilitation in 2000 was consolidated by meeting directica board and potentiates its work in 2001 by legalization and registration, receiving status, Nit DIAN and Resolution Chamber of Commerce of Medellín for Antioquia, Colombia.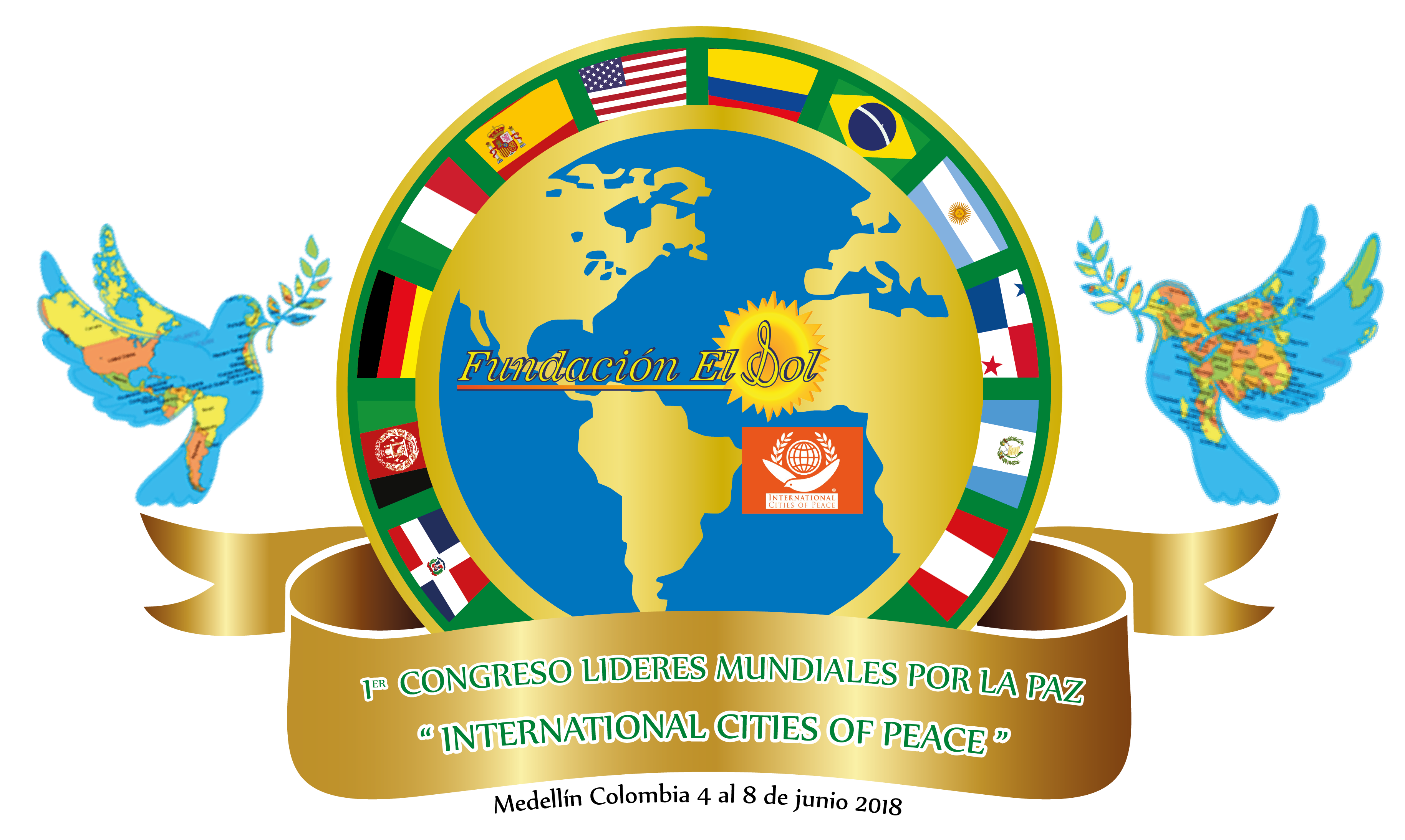 VISION
Within the humanitarian social work with different programs, the Sun Foundation supports processes for some programs in the form of contracts with the Colombian State, which are developed in compliance with one hundred percent compliance in these services and quality are certified of the work that the Foundation is providing.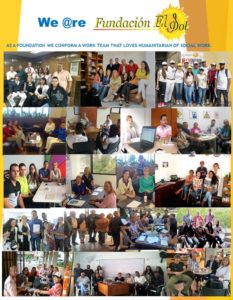 MISSION
• The Colombian Institute of Family Welfare for juvenile offenders
• As pioneers in peace programs in Antioquia with:
• The Mayor of Medellin. Flag Program demobilized urban militias
• Presidency of the Republic of Colombia with the peace agenda:
• Ministry of Defence with the demobilized and Ministry of the Interior and Justice with attention to the reinserted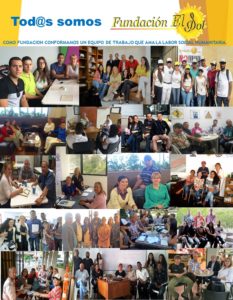 By serving these last three programs, the Sun Foundation has become pioneers in developing peace programs in Medellin and Antioquia. Colombia, considering the population out of the armed conflict where they were actors who were operating illegally program where we are who we generated patterns of social reintegration program and re psychosocial inclusion, this service also are highly certified in writing by the ministries and the presidency and also we have been certified each of our services where the government is our main supplier of achieving our humanitarian social work.
GOALS
• The organization continues to develop in different cities of our country actions, activities and programs that allow us to generate contributions of progress, improvement, quality of life and peace for the people we serve
• The Sun Foundation in its history constantly working to strengthen its programs and activities with the population which is engaged in humanitarian social services, which allowed it to be recognized with the programs championed by working with all those populations that are in social inequality and therefore generate instability of the social fabric and the right to peaceful coexistence
• The Sun Foundation is an institution concerned about the vulnerable population in extreme poverty, the youngest children, female heads of households, young and older adults, different social groups and populations that are involved in different forms of conflict and social needs and who serve from different psychosocial intervention programs and training projects with high entrepreneurship and sustainability that allows them to improve their quality of life and contribute to the rebuilding of the social fabric and aboriginal women's social peace so desired by the country.
• The Foundation framed in the policies of the new millennium, that seek to reduce poverty by supporting vulnerable populations with high entrepreneurial projects and high future sustainability and at the same time are in the care of the environment and climate change, seeking the development and creation of opportunities for humanity and social peace
WE ARE IN PARTNERSHIPS AND JOINT DEVELOPMENT BANK PROGRAM IN OTHER COUNTRIES AS PERU AND MEXICO.
• Acceptance as Representative of International Cities of Peace
From VALENCIA MARY SOL ACEVEDO: "I want to express my greatest appreciation for the confidence and appreciation that provides me by making me part of this valuable commitment as being the representative international city of peace for Colombia from Medellin. The path we have already allowed us to gain experience in this model of negotiations and work on creating social peace, with commitment and love for the human being, our commitment is large and unlimited in time and activities to do we perform. It is my desire to bring this social work at each of the sites of my beloved country and cross borders every place where we can contribute a bit to the much desired peace we want all human beings, this planet is very beautiful and only needs we generate social networks to care for and keep fit for every being in the happy living with himself and his environment.
"In our proposal we are very aware that we need to work with individuals, populations, organizations and national and international to increase and have higher achievement and social impact organizations, cross social boundaries and countries that achievements can be carried out in each and every one of the sites that can bring stability and social peace.
"Both my personal and institutional commitment is full and unlimited and it is able to develop great actions around city building peace. I reiterate my thanks for being part of your team and assume proposals and implementation of high impact actions and positive content to have this commitment to achieve peace cities."
---
ORGANIZATION: VISION OF HUMANITY
I. THEME
Peace and youth: Firmness and conviction
Open transforming spaces of the word, an approach and recognition of its history, forging young people who are Resilient in their actions, seeking peace from their participation and improving the quality of life of the city through innovative social processes.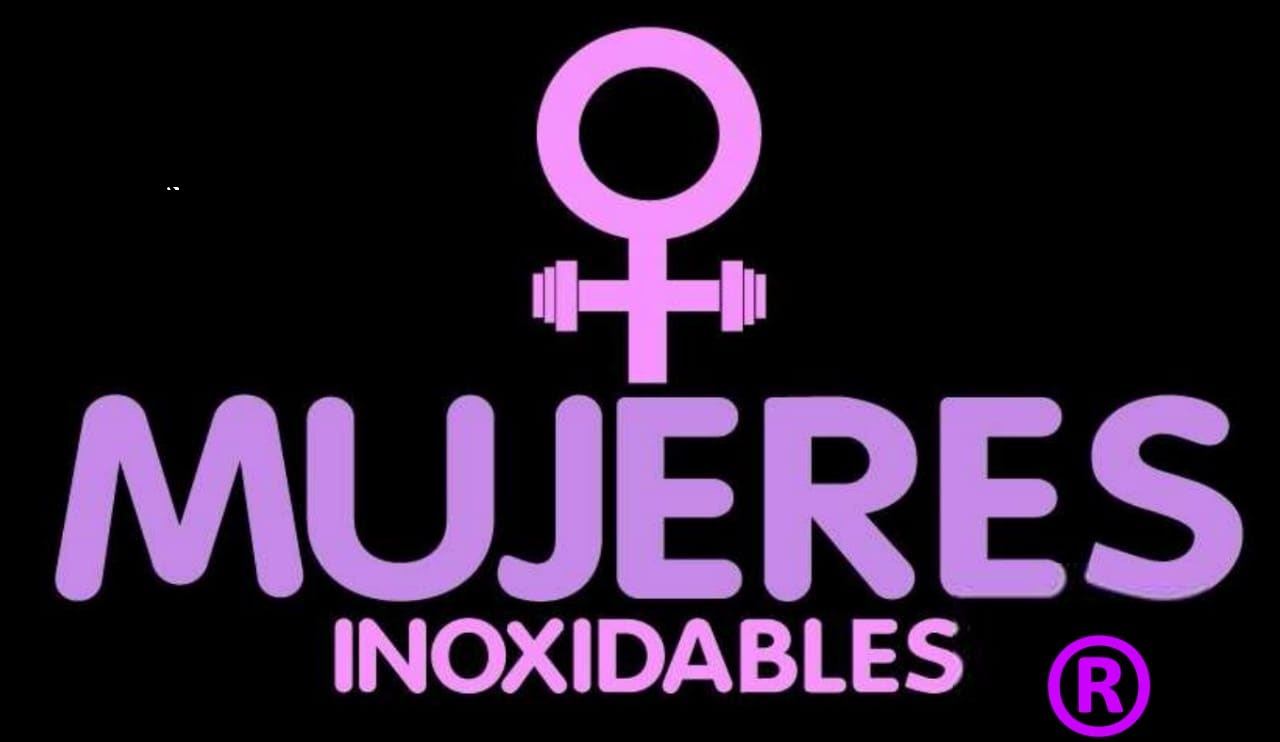 II. JUSTIFICATION
1. General considerations
Colombia has been affected by an armed conflict that has lasted for more than five decades, dividing and affecting many populations. One of the populations that has been most affected by the war has been young people, has placed them in a role of submission to the State and has not allowed to make visible the actions that young people can carry out for the change of dynamics, and the power that they have as one of the most numerous populations in Colombia (around 25.4%). Their exclusion, therefore, generates individual and collective connotations that affect them permanently, stigmatizing them as a non-ideal and passive population, around imaginaries that are not true, thus contributing to diminish the impact they can generate at the social level, developing a profile framed by rejection and curbing the manifestation of youth power.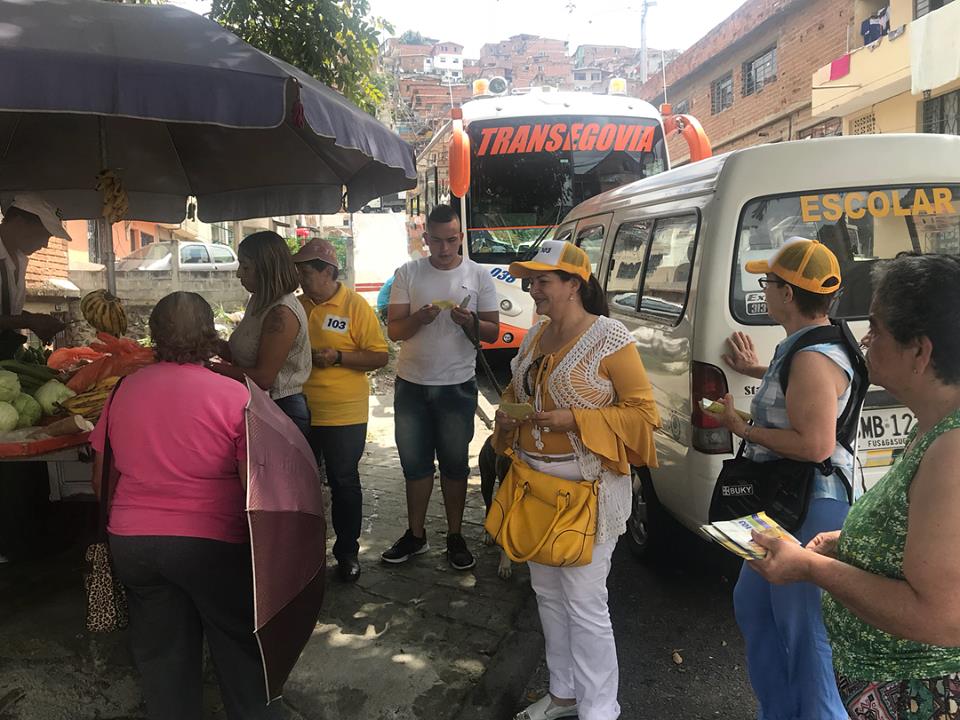 For the foundations WOMEN INOXIDABLES and MEDELLÍN WITH PRINCIPLES, it becomes a priority to empower a population that, although it has been affected, is capable of being Resilient, that since the change of discourse and the social transformations that can be executed from the culture of peace, a social change would be achieved and generate new dynamics in favor of said population and the city, pretending to be a focus of the changes that the country is gradually receiving in favor of peace.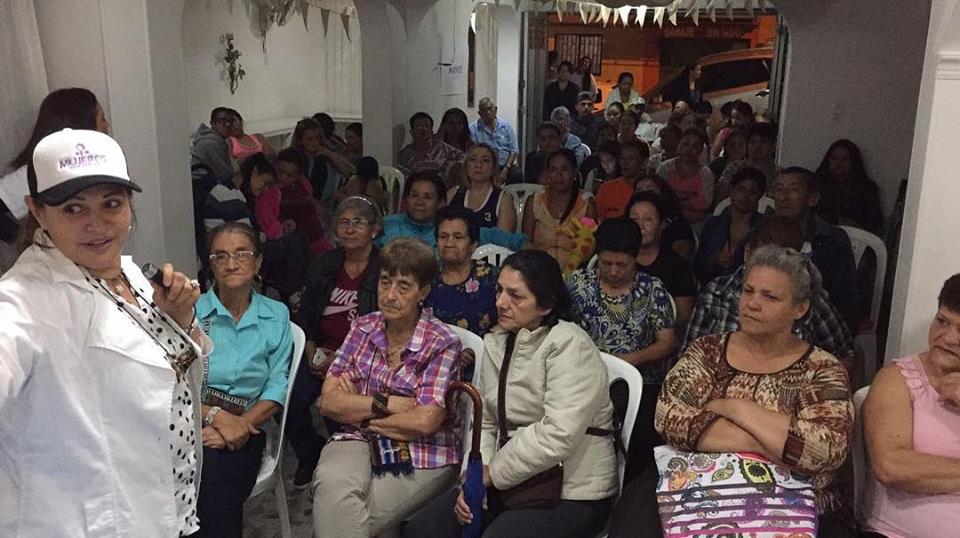 2. Overall objective:
Generate changes that foster a transformative mentality where young people see themselves as active agents of change, in the processes of youth empowerment and strengthening of culture for peace, promoting the management of new processes, being a positive reference for the transformation of the country, where both foundations intend to form multipliers peace managers.
---
LATEST PROJECT
The Young Resilient Managers program
ExecutiveSummary_FundacionMujeresInoxidables..

---
3. Presentation of the project
The FUNDACIÓN MUJERES INOXIDABLES and MEDELLÍN with PRINCIPLES, seek to empower resilient managers, who day after day fight against all adversities, with the dream of making a Colombia where we walk for peace and forge a better future, to achieve to enhance their abilities and skills to please build a culture for peace and firm young people with the conviction of social change and new solutions, which require an impulse, making them empower themselves as leaders of that change, of the history of the country and of their own history, in response to the needs of a population with thirst for peace and social justice, that allow it to build a city.
All the above from a professional, interdisciplinary participation that seeks to truly reach this population, and together with them generate impact of change and achieve visibility in peace scenarios as leaders, and appropriate through the word with firmness and conviction in the constant search for social change, and showing through the innovative force in the solution of conflicts and the culture of peace, through transforming spaces of the word that allows them to open up in the change, and mobilization in history to break with these paradigms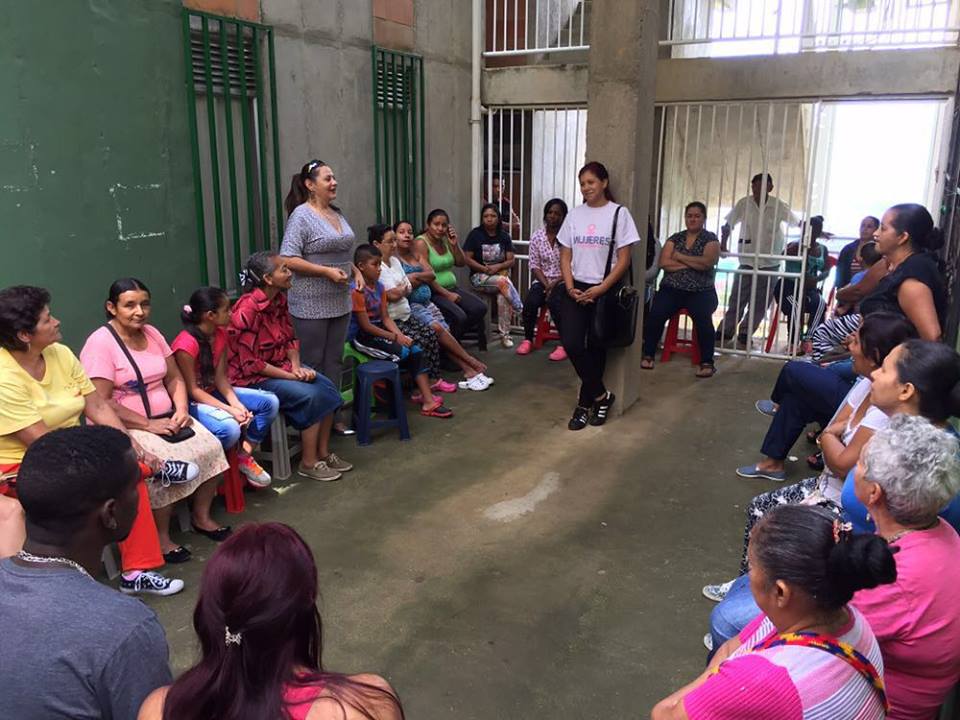 The aim is for young people, despite being immersed in adverse situations, not only to overcome them, but also to provide them with tools that allow them to face in a pro-active way the daily obstacles surrounding the construction of peace. Empowerment stands as the mechanism with which young people have found a way to open a path focused on a positive development in culture and action for peace, even in adverse conditions. Young people who preserve their tendency to struggle and build peace.
The first thing we must do is recognize and accept reality as a preliminary stage for change. Only then it is possible to generate new possibilities and act decisively to achieve them. This involves identifying the strengths through reflections about peace, its struggle, the culture it generates and the youthful power that persists to achieve dreams and goals in favor of changing their lives and their context.
"If you young people do not assume the direction of your own country nobody will come to save them. NO ONE!" — Jaime Garzón.
The methodology we intend to apply is provided by "Vision of Humanity", an NGO that works with young people, and in conjunction with "International Cities of Peace", through workshops and work that have already been carried out in the city of Bogota and in which we hope to participate when they arrive in the city of Medellín and Antioquia, we remain attentive to the proposals they make to be young replicators, to reach new young people in favor of building a culture and a city of peace in favor of a country that needs it.
Therefore, as foundations we also intend to offer our services to be trainers and multipliers of peacebuilding based on the foundational approaches we have in which we mainly intend to reach where nobody arrives and manage to build peace.
---
ABOUT THE LIAISONS
ABOUT VALENCIA MARY SOL ACEVEDO
CURRICULUM VITAE SOL MARY VALENCIA ACEVEDO
MEDELLIN'S TOWN HALL
• Instructor of the education program for peaceful coexistence in Medellin, 1993
IN DIFFERENT WORK INSTITUTIONS IN REHABILITATION IN FARMACODEPENDENCIA AS:
• Social worker
• Board member of reintegration departments and user follow-up
• Member of family teams
• Founding member human management department
• Advisor of social work and psychology practitioners
• Adviser and manager of programs and departments (proposed elaboration for the treatment model), 1994-1995 1996
UNIVERSIDAD PONTIFICIA BOLIVARIANA
• Workshop for the school of parents of the section of the baccalaureate, 1996
• LUIS AMIGO UNIVERSITY FUNADATION.
• Professor of faculty of family human development
• Adviser to five practice agencies of the family development faculty.
• Chair curriculum manager.
UNIVERSIDADA DE ANTIOQUIA
• Faculty of medicine specializing in pediatrics
• Consultant of ninth semester medical practices of medicine
• Family work in adolescent service in the university hospital san Vicente paúl in an agreement of the Faculty of Antioquia faculty of medicine, 1997-1998
UNIVERSITY MARIA CANO
• Lecturer in the faculty of physiotherapy
• Adviser of practice projects in the social area, 1995
CENTRO DE TRAACITACION CRUZ ROJA DE ANTIOQUIA
• Volunteer member of the Red Cross in training, lecturer extension program of the Red Cross, 1998
SEMED LTDA: IN THE AREA OF COMPLETE DOMICILIARY MEDICAL SERVICES.
• Member of the direct team of the entity in Medellín, a company with work in the community member of the metropolitan police,
Sectional Antioquia,
• Social field worker in home visits
For family work to chronic and terminal population in the sectors and communes of vulnerability and poverty of
Medellin, 1998-1999.
PRIVATE PRACTICE.
• Individuals
• Couples
• Families to different institutions for projects in the social area and human, From 1995 to date
SERIENTER
• Founder and manager, 1998-2002
FUNDACION EL SOL
• Founder, Legal Representative and General Director, 2001 to date

---
ABOUT SENOBIA BENJUMEA GIRALDO
Professional and specialist in Organizational Psychology. With extensive experience in the public sector on issues such as selection of personnel and public employment, Presidency of the Republic of Colombia with the Families in Action Program. Private sector in topics such as personnel selection, training, social and labor welfare.
Peacemaker in the construction of peace from the perspective of truth, justice, reparation, and non-repetition, families, victims, and extreme poverty of the armed conflict.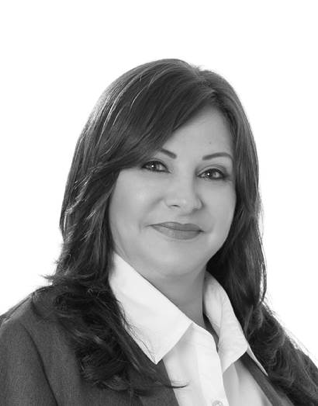 ACADEMIC TRAINING
Professional in Psychology, University of San Buenaventura (1999)
Diploma in Labor Competence Management, ASCORT and FORMACTIVA (2002)
Specialist in Organizational Psychology, University of San Buenaventura (2005)
Specialization in Management, University Institution CEIPA (1 Semester 2007)
Diploma in MBS, Government Schools and Public Policies of Antioquia, Gobernación de Antioquia (2011)
WORK EXPERIENCE
Presidency of Colombia. Department of Social Prosperity. Professional of the Public Offer as Private for the Department of Antioquia.
Governorate of Antioquia (Feb 2009 – Dec 2015)
Council of Medellín (Ene 2008 – Ene 2009)
CEIPA University (Feb – Jun 2005), Lecturer
Cooperativa Colanta Ltda. (Ene 2001 -Ene 2006)
Municipality of Medellin (year 2000)
---
CONTACT INFORMATION
For more information please contact:
FUNDACIÓN EL SOL Administrative headquarters
Kra 35 N 8A72 of 202-203 Barrio El Poblado, Medellín. Ant. Colombia
Tels 3119791- 3119872 Cel 3113427410
e-mail: fundacionelsol.org@gmail.com
http://www.fundacionelsol.org/
or
SENOBIA BENJUMEA GIRALDO
Gerente
Teléfono: +57 (4) 503 50 03 / 320 788 68  73
Calle 33 # 66 B – 131
Medellín, Colombia
---
ABOUT MEDELLIN, COLOMBIA (excerpted from Wikipedia)
Colombia (/kəˈlʌmbiə/ kə-LUM-biə, or /kəˈlɒmbiə/ kə-LOM-biə), officially the Republic of Colombia (Spanish: República de Colombia [reˈpuβlika ðe koˈlombja]), is a country situated in the northwest of South America, bordered to the northwest by Panama; to the east by Venezuela and Brazil; to the south by Ecuador and Peru; and it shares maritime limits with Costa Rica, Nicaragua, Honduras, Jamaica, Dominican Republic and Haiti. It is a unitary, constitutional republic comprising thirty-two departments.

Medellín (Spanish pronunciation: [meðeˈʝin]), officially the Municipality of Medellín (Spanish: Municipio de Medellín), is the second-largest city in Colombia and the capital of the department of Antioquia. It is located in the Aburrá Valley, a central region of the Andes Mountains in South America. According to the National Administrative Department of Statistics, the city has an estimated population of 2.44 million as of 2014. With its surrounding area that includes nine other cities, the metropolitan area of Medellín is the second-largest urban agglomeration in Colombia in terms of population and economy, with more than 3.5 million people.

In 1616 the Spaniard Francisco Herrera Campuzano erected a small indigenous village ("poblado") known as "Saint Lawrence of Aburrá" (San Lorenzo de Aburrá), located in the present-day El Poblado commune. On 2 November 1675, the queen consort Mariana of Austria founded the "Town of Our Lady of Candelaria of Medellín" (Villa de Nuestra Señora de la Candelaria de Medellín) in the Aná region, which today corresponds to the center of the city (east-central zone) and first describes the region as "Medellín". In 1826, the city was named the capital of the Department of Antioquia by the National Congress of the nascent Republic of Gran Colombia, comprised by present day Colombia, Venezuela, Ecuador and Panama. After Colombia won its independence from Spain, Medellín became the capital of the Federal State of Antioquia until 1888, with the proclamation of the Colombian Constitution of 1886. During the 19th century, Medellín was a dynamic commercial center, first exporting gold, then producing and exporting coffee.
The Medellín Metropolitan Area produces 67% of the Department of Antioquia's GDP and 11% of the economy of Colombia. Medellín is important to the region for its universities, academies, commerce, industry, science, health services, flower-growing, festivals and nightlife.

In February 2013, the Urban Land Institute chose Medellín as the most innovative city in the world due to its recent advances in politics, education and social development. In the same year, Medellín was announced as the preferred corporate business destination in South America, and won the Verónica Rudge Urbanism Award conferred by Harvard University to the Urban Development Enterprise, mainly due to the North-Western Integral Development Project in the city. In September 2013, the United Nations ratified Colombia's petition to host UN-Habitat's 7th World Urban Forum[8] in Medellín, from April 5–11, 2014.

 
DO YOU THINK YOUR COMMUNITY CAN BE A CITY OF PEACE? SEND AN EMAIL!
Note: If information or photos used here are copyrighted, please contact us and we will immediately delete the copyrighted material.