Walking for Peace at the Ojai Centennial 4th of July Parade.
In America on Independence Day, 2017, citizens from every community gathered together to celebrate freedom.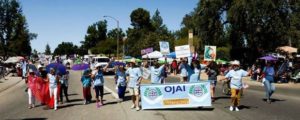 In Ojai, California, the City of Peace Team raised the bar once again for festivities, hosting a Walk for Peace that expressed the principles of love and understanding. They also celebrated the Centennial with 100 years of building a great community that values and expresses peace. Congratulations!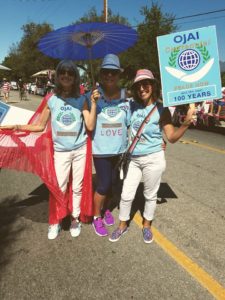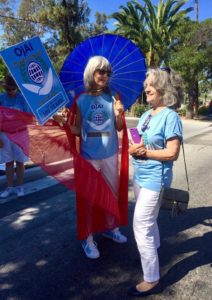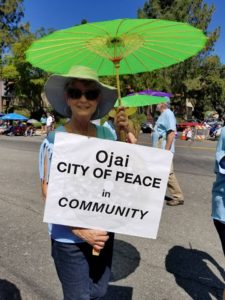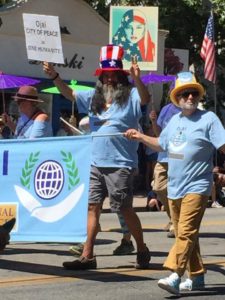 The Ojai, California: City of Peace web page on the International Cities of Peace website is: https://www.internationalcitiesofpeace.org/cities-listing/ojai-california-u-s-a/