Chitral, Khyber Pakhunkha, Pakistan: City of Peace
Welcome to Zaheer Ud Din Baber and his colleagues in Chitral, Khyber Pakhunkha (KPK), Pakistan who have initiated a city of peace movement in the Chitral District.t Chitral has a unique multicultural, lingual & religious society with, eight languages spoken there. Suni, Ismaili Muslim & non Muslim (Kalsh Tribe) communities have tied together for centuries. The area shares a long border with Afghanistan & Tajikistan.
Note: Introduction page with information primarily at the time of joining International Cities of Peace. For updates, please contact the liaison.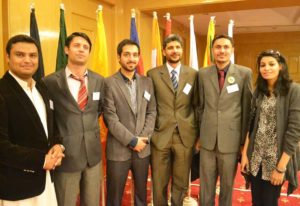 The Peace Committee in Chitral is comprised of:
Mr.Zaheer Ud Din Baber, MBA (HRM), Group Leader
Mr.Sultan Wazir Khan (Rtd), Commissioner, Chairman MA(LLM)
Mr.Altaf Gohar, BA (LLB), Adviser
Mr Quaid –e- Azam Member (Kalash Tribe)
Mr. Ejaz Ul Haq, MSc. Economics, Member
Mr.Shujat Ali Bahader Member MSC Economics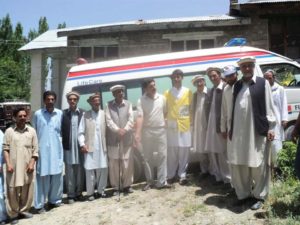 Mr. Zaheer with Community elders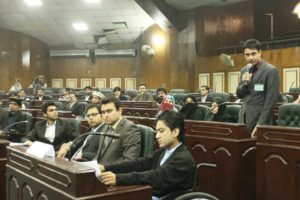 Zaheer with delegates from SAARC region
MISSION
Mobilize youth of my country through mutual respect, tolerance, education, Gender equality, builds bridges among Communities toward peaceful societies.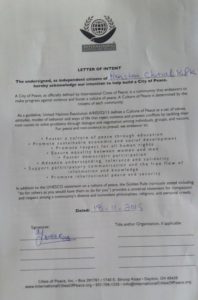 Letter of Intent
---
ABOUT ZAHEE UD DIN
Currently, Zaheer is a member of National Youth Assembly in Pakistan since October 2012. The Assembly is a leadership training Platform which takes great pains to produce a nursery of future leaders based on the concept of right man for right job. The NYA Pakistan is a model parliament for talented Pakistani from diverse background.

During Zaheer's association with NYA he has had available an opportunity to precipitate in various national events and makes visits to different government and political organizations and to observe the working knowledge of those organizations. He also represents his country in South Asian Association for Regional Cooperation (SAARC youth conference in November 2013. (http://www.nya.com.pk).

EDUCATION
Master in Business Administration: 
Specialized in Human Resource Management

Dissertation:
The Role of the Aga Khan Rural Support Programme (AKRSP) in Human Resource Development in district Chitral
---
CONTACT INFO
For more information please contact:

Zahee Ud Din
E-mail: zaheer_charvelo@hotmail.com
Chitral Mastuj KPK Pakistan Chitral, Khyber Pakhunkha (KPK) Pakistan +9203369250483

 
---
ABOUT CHITRAL, PAKISTAN (from Wikipedia)

Chitral situated on the western bank of the Kunar River, Now in Khyber Pakhtunkhwa, Pakistan. It also served as the capital of the princely state of Chitral until 1969. The town is at the foot of Tirich Mir, the highest peak of the Hindu Kush, which is 25,289 ft (7,708 m) high. It has a population of 400000.The elevation of the valley is 3,700 ft (1,100 m). 

History
The entire region that now forms the Chitral District was a fully independent monarchy until 1895, when the British negotiated a subsidiary alliance with its hereditary ruler, the Mehtar, under which Chitral became a princely state, still sovereign but subject to the suzerainty of the British Raj. Chitral retained a similar status even after its accession to Pakistan in 1969, but was completely incorporated into Pakistan ao4nd became an administrative district of Pakistan in 1969.

Nothing definitive is recorded about the town's first settlers. In the 3rd century, Kanishka, the Buddhist ruler of the Kushan empire, occupied Chitral. In the 4th century, the Chinese overran the valley. Raees rule over Chitral began in 1320 and came to an end in the 15th century. From 1571 onwards Chitral was the dominion of the Kator Dynasty until 1969.
DO YOU THINK YOUR COMMUNITY CAN BE A CITY OF PEACE? SEND AN EMAIL!
 Note: If information or photos used here are copyrighted, please contact us and we will immediately delete the copyrighted material.