CORPORATE SUSTAINABILITY PROGRAM

A Service of International Cities of Peace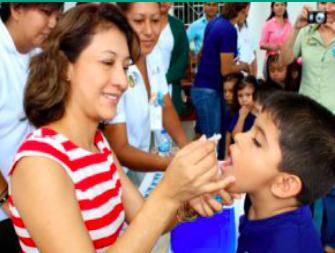 The ICP Marketplace of Safety, Prosperity, and Quality of Life
The Value Proposition for the Corporate Sustainability Program from International Cities of Peace: Safe, effective, "shovel-ready" projects worldwide that will exceed stakeholder expectations for your organization's commitment to Corporate Social Responsibility.
---
Multiple Strategies, One Program
A Positive Role in the Marketplace
Today, organizations are tasked with additional criteria for business success. New operational models such as Corporate Social Responsibility (CSR), the United Nations, as well as the Global Compact Reporting (COP) and other ratings standards urge businesses to engage as a positive force for the local and global community.
Corporate Social Responsibility (CSR)
U.N. Global Compact Reporting (COP)
Sustainable Growth Strategy (SGS)
Governance & Environment Standards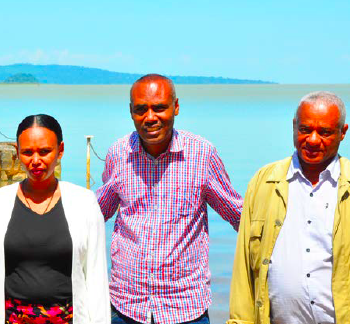 Vetted volunteers, such as these members of the ICP Team in Ethiopia, are ready and waiting for your company to make a profound impact for humanity. Worthy projects are available in North America, South America, Europe, Asia, Africa and Ocieania.

---
---
Chair of the Board J. Frederick Arment issues an invitation for Corporations, both for-profit and not-for-profit, to engage in worthy "shovel-ready" projects near and far.

---
---
David Wick, ICP Facilitator for the Corporate Sustainability Program as well as President of Pathways for Peace and Past President of the Rotary E-Club for World Peace, offers reason why International Cities of Peace makes a safe, effective partner for engaging in local and global Social Responsibility initiatives.
---
CSR BASICS: Resources to increase your knowledge of Corporate Social Responsibility.
1. Learning the basics about Corporate Social Responsibility
What Is Corporate Social Responsibility?
https://www.businessnewsdaily.com/4679-corporate-social-responsibility.html
2. Finding a CSR Company
Corporate Social Responsibility (CSR): A Resource Guide – Library of Congress
Company Profiles & Rankings
https://guides.loc.gov/corporate-social-responsibility/company-information/company-profiles-rankings
3. Examples of Socially Responsible Businesses
14 Best Socially Responsible Companies That Are Making Impact
https://donorbox.org/nonprofit-blog/best-corporate-responsibility-companies
Download the Full Resource Document
CSRbasics070523

---
For all organizations and company titles such as CSR Manager or VP, Human Resources Manager, Presidents, CEOs, and Community Engagement Professionals: the CSR Program from International Cities of Peace can help on your road to a successful and profound experience for you, your organization, employees, and all stakeholders in the enterprise.

---
---
PRESENTATION ON THE ICP CORPORATE SUSTAINABILITY PROGRAM

CSR092123

Download the ICP CSR brochure for more info. Click here.
---
CONTACT INFORMATION
---
SUCCESS STORIES

Ask about the following success stories that show a partnership with the ICP Corporate Sustainability Program offers a clear path toward CSR and other societal engagement protocols and standards.
Ashland Culture of Peace Commission
Mini-grants for 33 African Cities of Peace
Bujumbura, Burundi Business Plan
The Golden Rule Institute
Kenyan Peace School
NOTE: Many Executive Summary projects and programs are available upon request. To develop a partnership with a vetted, committed leader on any continent is as easy as contacting the Corporate Responsibility Program.
ASK ABOUT THE "ICP CSR PORTFOLIO OF ACTION PLANS"!
Contact us today for details on how to engage:
CSR@internationalcitiesofpeace.org