Houghton and Hancock, Michigan, United States: International Cities of Peace

We welcome Pastor Bucky Beach and Miriam Pickens who have, along with the citizens in their communities, established two Cities of Peace in Michigan. The 337th International City of Peace is Houghton, Michigan; the 338th City of Peace is Hancock, Michigan. Both towns are connected by location, culture and their commitment to safety, prosperity, and quality of life for all citizens in their region.
Hancock, Michigan: City of Peace
Houghton, Michigan: City of Peace
Note: Introduction page with information primarily at the time of joining International Cities of Peace. For updates, please contact the liaison.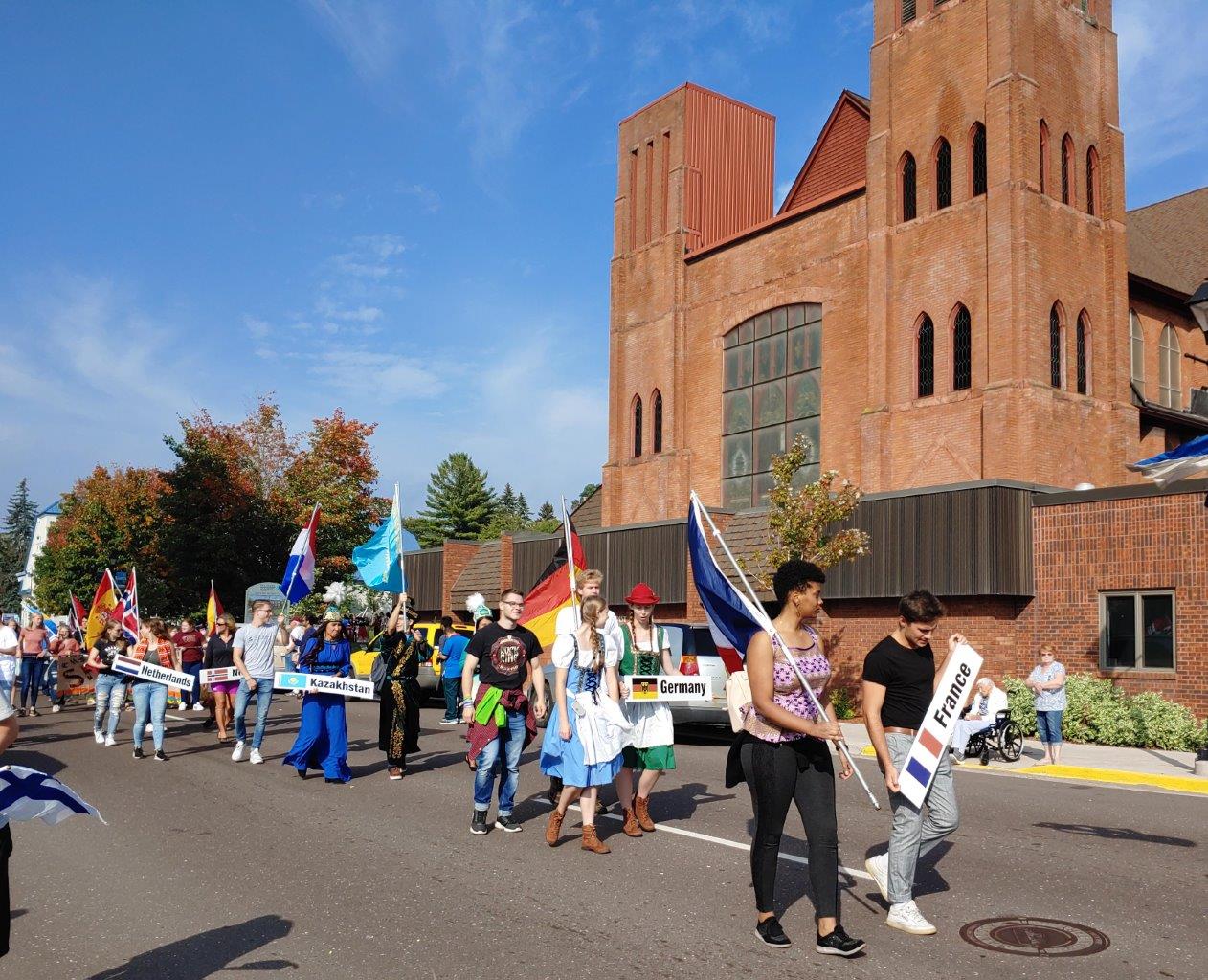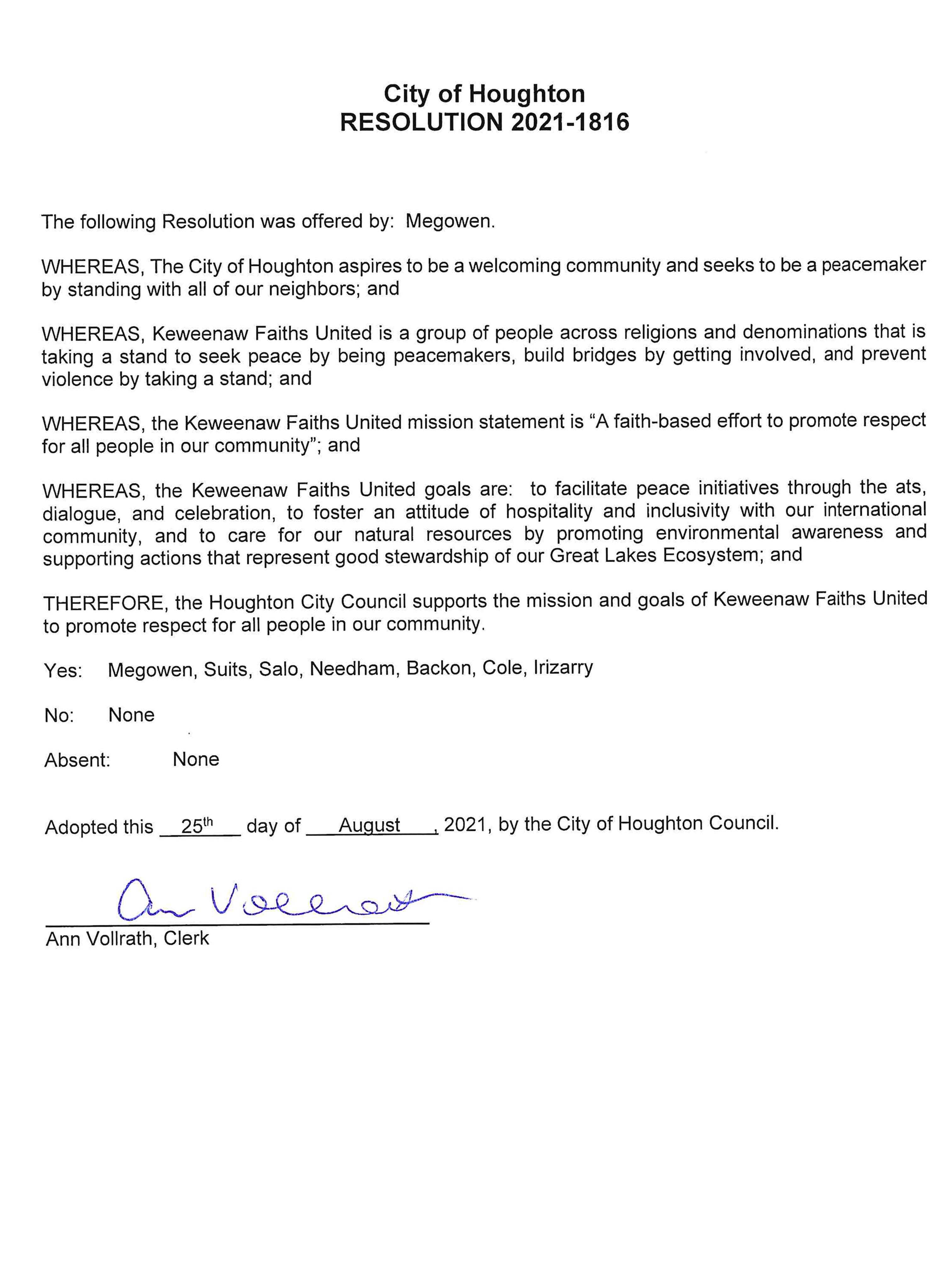 ---
Vision Statement
The people of Houghton and Hancock, Michigan aspire to be a welcoming community and seek to be peacemakers by standing with all our neighbors.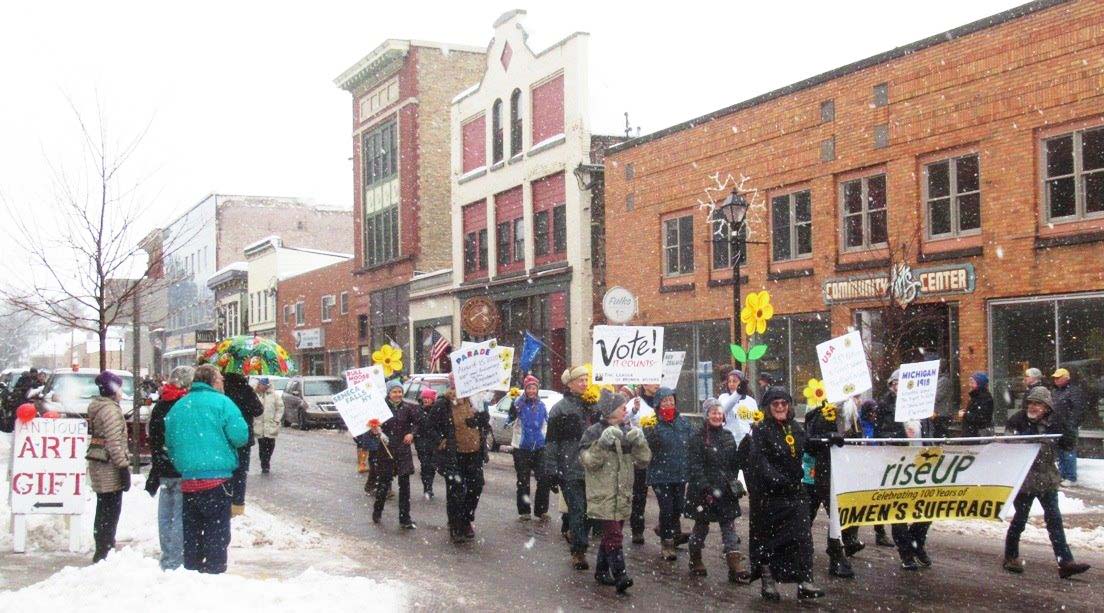 ---
Mission and Goals Statement
● To facilitate peace initiatives through the arts, dialogue, and celebration.
● To foster an attitude of hospitality and inclusivity with our international community.
● To care for our natural resources by promoting environmental awareness and supporting actions that represent good stewardship of our Great Lakes Ecosystem.
---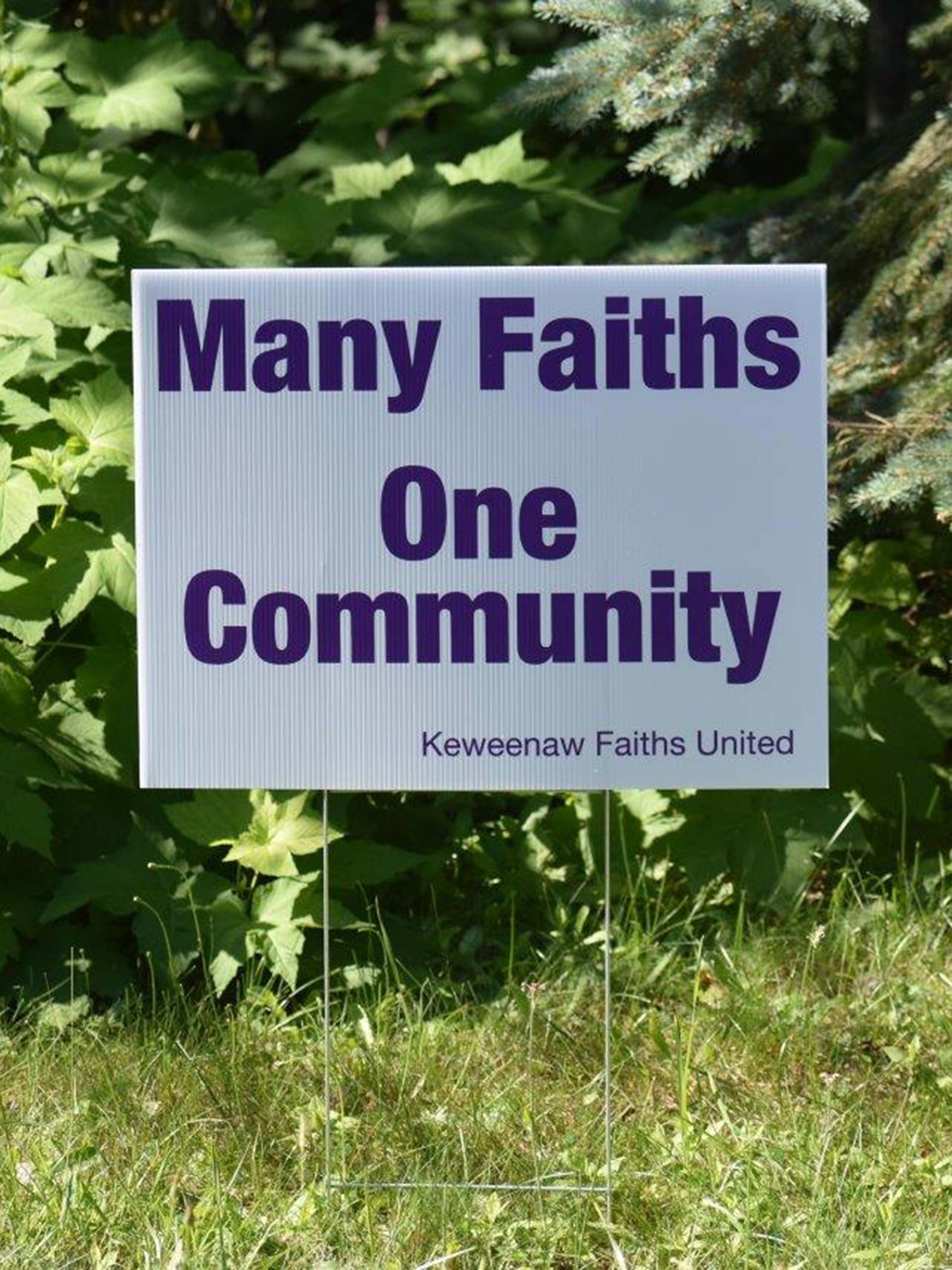 The Peace Legacy of our Community
Hancock and Houghton communities have a longstanding record of peacemaking through a variety of community organizations and events:
Michigan Technological University and Finlandia University welcome international students and faculty to the Copper Country every year.
Finlandia's Global Initiatives program, membership to the international UArctic network, and annual community-centered festivals aim to share the unique and diverse experiences that this community is afforded. The International Programs and Services as well as the Center for Diversity and Inclusion at Michigan Tech are dedicated to assisting and advocating for students of diverse backgrounds.
The Parade of Nations is a multicultural parade and festival to celebrate diversity in our community. The Parade of Nations is organized by Michigan Tech University, Finlandia University, and members of our local community.
The City of Hancock has a Sister City program with Porvoo, Finland. In 2013 they hosted FinnFestUSA, a national gathering to encourage interaction between Finnish Americans, and deepen the understanding of Finnish culture.
International Neighbors, a multifaith program hosted by Portage Lake United Church in Houghton, has been bringing friendship, activities and support are offered to international families for over 50 years.
Canterbury House, the Episcopal Campus Ministry near the Michigan Tech Campus, runs a tuition-free English as a Second Language program. They also serve as mentors to International students, faculty, staff and their families through conversation, weekly events and a food pantry.
Our local Rotarians bring exchange students to our community through the Rotary Youth Exchange program.
Keweenaw Faiths United was formed to respond to a need for responding to racism, antisemitism and intolerance in our community. KFU is a group of people across religions and denominations that is taking a stand to seek peace by being peacemakers, build bridges by getting involved, and prevent violence by taking a stand. Activities of Keweenaw Faiths United have included: hosting an Interfaith service during the week of celebration of Martin Luther King Jr. in January, 2020; distributing approximately 100 yard signs stating "Many Faiths / One Community; and hosting a community forum called "Keeping Disagreement Civil" in October of 2020, which included panelists of law enforcement officers from the Houghton County Sheriff's Department, Michigan State Police, Michigan Technological University Police Department, Hancock Police Department and Houghton Police Department.
---
Concluding Remarks
We are looking forward to designating our two cities as International Cities of Peace, and hope that this will encourage the celebration of diversity in our community. We are heartened by the potential community to be found with like-minded cities throughout the world, seeking to build cultures of peace wherever we are found.
---
Letter of intent with Signatures
---
ABOUT THE LIAISONS
Pastor Bucky Beach was ordained as a Pastor in the Evangelical Lutheran Church in America (ELCA) in 1989. He has been deeply interested in religious dialogue, both formally and informally, since his college days at St. Olaf where he graduated in 1978. Special interests are Jewish / Muslim / Christian relations, and has also sought to build a better understanding with our First Nation neighbors.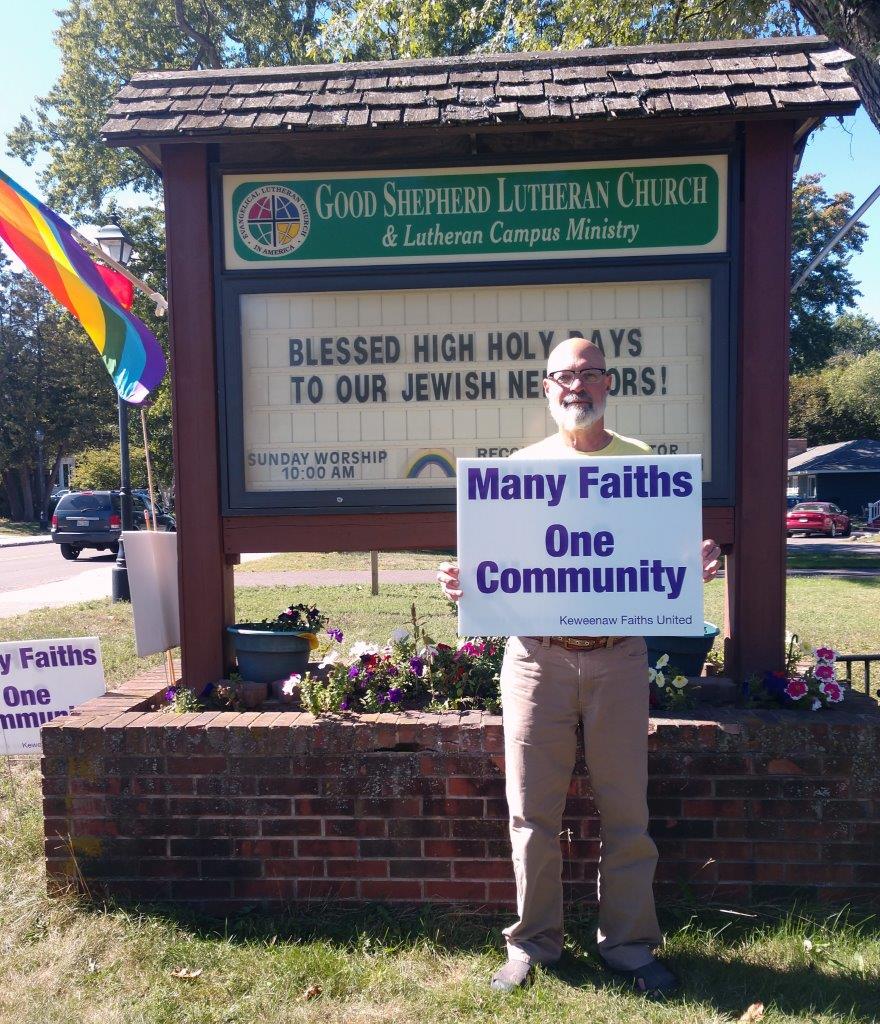 He has taught a wide variety of religion classes since 1996, including World Religions. He has also taught and practiced mediation in both university and community settings.
---
Miriam Pickens received her Bachelor's degree at McGill University and a Masters at the University of Georgia. She and her family have made their home in the Copper Country since 1985. Involved in the Arts Community, she writes a monthly article promoting arts happenings for the local newspaper, and volunteers at the Keweenaw Unitarian Universalist Fellowship, where she is a member.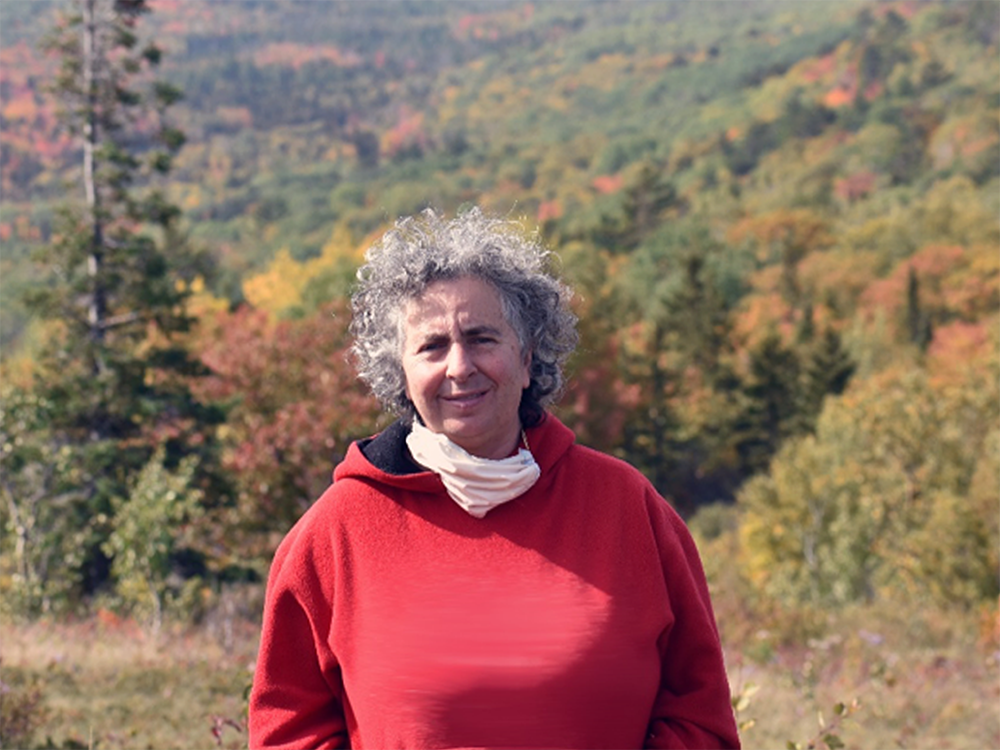 She joined Keweenaw Faiths United in order to promote Houghton and Hancock as welcoming cities to our international and multifaith communities. She enjoys the wonderful nature trails in the UP of Michigan, and is an avid photographer of butterflies and birds.
---
CONTACT INFORMATION
To contact this initiative:
---
ABOUT HOUGHTON AND HANCOCK, MICHIGAN, UNTED STATES (from Wikipedia)

Houghton and Hancock are located in Upper Michigan, on the Keweenaw Peninsula bordering Lake Superior, the largest freshwater lake by surface area in the world. These two cities are connected by the Portage Lake Lift Bridge which crosses the Keweenaw Waterway. The Copper Country is known for its copper mining heritage and enormous snow totals.
Douglass Houghton, the city and county namesake, was an American geologist and physician who explored the Keweenaw Peninsula during the mid-19th century. His mineral collection is in the Seaman Mineral Museum on the Michigan Tech Campus. According to Livability.com, in 2015 Houghton was listed as one of the 100 Most Livable Towns in America. Houghton is home to Michigan Technological University, a public research university founded in 1885. The university, because of its unique focus and expertise in science and technology, attracts researchers and students from around the world. Houghton is also the birthplace of professional hockey.
The city of Hancock is home to Finlandia University, a private Lutheran college with a focus on a liberal arts education and a Bachelor of Science in Nursing program. The city is known for its Finnish heritage and support of the arts through the Copper Country Community Arts Center and the Finnish American Heritage Center.
Note: If information or photos used here are copyrighted, please contact us and we will immediately delete the copyrighted material.