Ngozi, Burundi: City of Peace
We welcome Oscar Ndayisenga and his colleagues who have established Ngozi, Burundi as a city of peace. Oscar is founding president of ASODECOM, an organization dedicated to transforming Burundi by investing in youth.
Note: Introduction page with information primarily at the time of joining International Cities of Peace. For updates, please contact the liaison.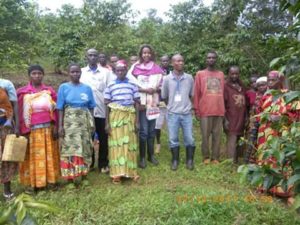 OVERVIEW
Most of Burundian rural families are subsistence farmers, unskilled, living on less than US$ 1/day. Agriculture is rudimentary and made worse by environmental degradation and climate change aftermaths. Increased demography compels poor farmers exploit marginal cropland and everyday life is plagued by extreme poverty.
Small scale farmers need to learn how to overcome these challenges. For this our organization ASODECOM plans to initiate village training farm. The pilot project will be implemented in BUHORO Village and this training farm will provide functional skills on how to diversify crops and maintain the fertility of the soil; how to harvest rainwater and improving soil water holding-capacity; how to optimize the labour and inputs, how to harmonize the need of energy and environmental protection; how to access and respond to weather forecasting information etc.
---
ABOUT ASODECOM
"Action Solidaire pour le Développement Communautaire"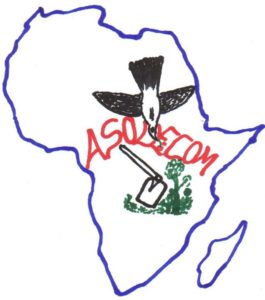 ASODECOM is an NGO in Special Consultative Status with the Economic and Social Council of the United Nations. We support and promote the work of the United Nations and the achievement of the Sustainable Development Goals since 2015 (UN-ECOSOC)
Burundi is mainly known for its lengthy socio-political crisis civil strife and poverty. However there has been some progressive development concerning peace and human rights like the creation of National Independent Human Rights Commission in 2011 and National Truth and Reconciliation Commission in 2015, etc.
Unfortunately, Political violence escalated after 2010 and during 2015 election with scores of political motivated killings. Members of both political parties usually use violence to settle political battles. The civil society activists and journalists face harassment and intimidation for reporting human rights abuses. No nation can experience sustainable development without all of its citizens being fully integrated into including protection under the low.
This is why the initiatives outlined in ASODECOM are imperative for transforming Burundi by investing in our youth and their God Given potential we intend to plant the seeds of social change, justice, democracy and human rights.
ASODECOM is a social, economic and non‐religious charity. Its is apolitical and not‐for‐profit under Burundi law, approved by Ministerial Ordinance n° 530/1459 of 18th November 2010.
---
• Headquarters: Ngozi ‐ Gabiro district
• Branch offices:
— Karusi ‐ Bugenyuzi village
— Bujumbura ‐ Kanyosha village on Sororezo hill.
---

VISION
Burundi, free from violence and poverty, entrepreneur, guaranty for well being of each family.
MISSION
The mission of  ASODECOM is: encouraging and disseminating a culture of peace and democracy, and, young people to create the conditions for sustainable peace and human security by empowering individual with capacity to foster dialogue and reconciliation.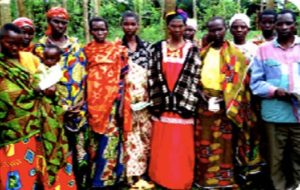 ---
VALUES
To serve and act with integrity and impartiality
---
SLOGAN
Nothing is impossible if we work together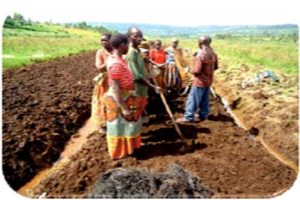 ---
MISSION
• Support the Burundian population towards wellbeing
and economic empowerment
• Encourage environmental protection initiatives
• Work for the defence and promotion of Human
Rights and respect for social justice
• Play an active part in the fight against corruption
in all its forms in Burundi.
---
AREAS OF WORK
• Agriculture and livestock: popularization of agricultural techniques, research
• Environment and climate change: water sanitization and management, biodiversity conservation, promotion of renewable energies
• Health: education and awareness‐raising about HIV/AIDS, preventative and curative health measures in disadvantaged rural areas.
• Education: access to education for all, entrepreneurship in rural and educational environments, teaching and use of modern technology (ICT).
• Human rights: improving knowledge and setting up a Human Rights Observatory, use of methods related to humanitarianism, campaigning for women's empowerment.
• Culture: promotion of positive cultural values, programmes of intercultural exchange.
• The fight against corruption: wide‐ranging action against corruption and bad governance in Burundi.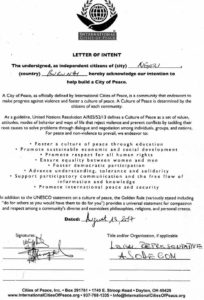 Letter of Intent
---
ABOUT OSCAR NDAYISENGA
Oscar Ndayisenga  lives and works for peac in Burundi. He is founding president of ASODECOM. Formerly, Oscar was with the Center for Democracy and Development.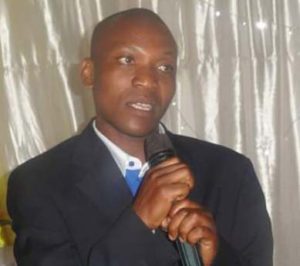 AWARDS AND ACKNOWLEDGEMENTS
• The Pan African Awards for Entrepreneurship in Education 2011, awarded by the International NGO Teach a Man to Fish
-The Educating Africa Pan African Awards for Entrepreneurship in Education 2012, awarded by the International NGO Teach a Man to Fish
• The Saville Foundation Pan African Awards for Entrepreneurship in Education 2013, awarded by the International NGO Teach a Man to Fish
NEWS PARTNERS:
PARAGUYA FUNDACION: http://www.fundacionparaguaya.org.py
CONTRA NOCENDI INTERNATIONAL: http://www.contranocendi.org
---
CONTACT INFORMATION
ASODECOM
Headquarters
Ngozi ‐ Gabiro district
email: asodecom2010@hotmail.fr
Tel :+25779755369
+25771625497
---
ABOUT NGOZI, BURUNDI (from Wikipedia)

Ngozi is a city located in northern Burundi. The name Ngozi stands for blessing. It is the capital city of Ngozi Province. Ngozi Province is one of the 18 provinces of Burundi.
Burundi, officially the Republic of Burundi, is a landlocked country in the African Great Lakes region of East Africa, bordered by Rwanda to the north, Tanzania to the east and south, and the Democratic Republic of the Congo to the west. It is also considered part of Central Africa. Burundi's capital is Bujumbura. The southwestern border is adjacent to Lake Tanganyika.
The Twa, Hutu and Tutsi peoples have lived in Burundi for at least 500 years. For more than 200 of those years, Burundi was an independent kingdom, until the beginning of the 20th century, when Germany colonised the region. After the First World War and Germany's defeat, it ceded the territory to Belgium. Both Germans and Belgians ruled Burundi and Rwanda as a European colony known as Ruanda-Urundi. Despite common misconceptions, Burundi and Rwanda had never been under common rule until the time of European colonisation.
Burundi gained independence in 1962 and initially had a monarchy, but a series of assassinations, coups and a general climate of regional instability culminated in the establishment of a republic and one-party state in 1966. Bouts of ethnic cleansing and ultimately two civil wars and genocides during the 1970s and again in the 1990s left the country undeveloped and its population as one of the world's poorest.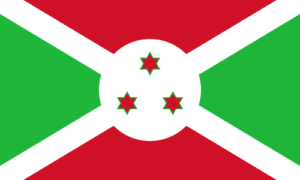 2015 witnessed large-scale political strife as President Pierre Nkurunziza opted to run for a third term in office, a coup attempt failed and the country's parliamentary and presidential elections were broadly criticised by members of the international community.
Note: If information or photos used here are copyrighted, please contact us and we will immediately delete the copyrighted material.