Peace Day in China!
2018 International Day of Peace Commemoration was held in Nanjing
During his visit to Nanjing, China: City of Peace in January, 2018, Executive Director J. Fred Arment was surprised by the Mayor of Nanjing with the promise of a citywide celebration of International Day of Peace. That promise was fulfilled in September and represents a new level of cooperation and communication between International Cities of Peace and Chinese citizens and leaderrs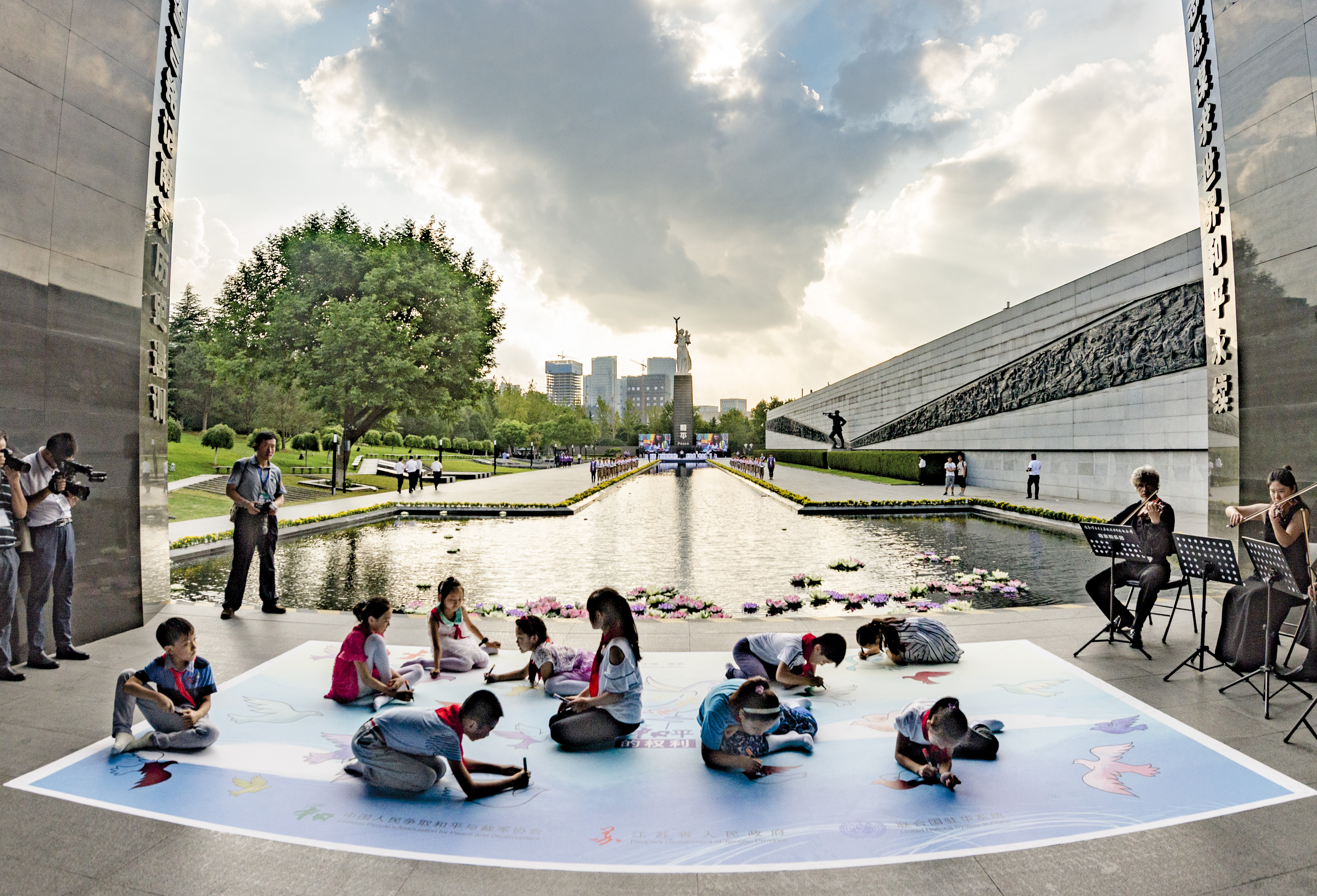 FROM CHINA:
2018 Commemorative Event for International Day of Peace was held in Nanjing from Sept. 18 to Sept. 20,2018. Chinese President Xi Jinping made remarks in a congratulatory message to the opening of the commemorative event. Xi said peace is the common aspiration and earnest expectation of all mankind. However, he added, security threats that countries are facing today are increasingly complicated, and the threat of wars still remains.
As the event themed "Advancing the Building of a Community of a Shared Future for Mankind and Joining Hand in Hand for the Construction of a World of Lasting Peace and Universal Security", Xi said the concept is in step with the purpose of the International Day of Peace, initiated by the United Nations, and conforms to the fundamental interests of people from various countries.
He extended his warm congratulations on the opening of the event and expressed hope that participants will play an active role in promoting the building of a community of a shared future for mankind and a better world.
The International Day of Peace is observed annually on September 21. It is dedicated to world peace, and specifically a world without war and violence.
Addressing the event in a keynote speech, Vice-President Wang Qishan said the world today is interrelated and interconnected, so regional conflicts or crises will impact the whole of humanity.
The Chinese people value peace and stand ready to work along with the world's people to pursue, protect and enjoy peace, Wang said.
China called on countries to pursue a path of peaceful development, persist in peaceful coexistence and stay committed to building a new type of international relations featuring the spirit of mutual respect, fairness and justice, and win-win cooperation, he said.
"We also call on various parties to jointly create a peaceful environment, and stay committed to building a community of a shared future for mankind," Wang added.
Around 150 politicians, leaders of peace organizations and think tanks from about 50 countries attended the event.
Dominique de Villepin, former French prime minister, said the world needs a win-win approach like that advocated by Xi. "Whenever we are looking for a strategy of a zero-sum game, then of course we cannot have everybody embark on the same road toward peace."