ENTER YOUR DESIGNS!
International Biennial Poster for Peace Exhibition, 2019
"Peace and City" is the theme of International Biennial of Poster for Peace 2019. The designs will show not only the importance of peace to cities, but also the contributions made by cities to world peace.
ALL ARTISTS ARE ENCOURAGED TO SUBMIT DESIGNS!
As the first international city of peace in China and the 169th in the world, Nanjing, China will face up to the past, promote peace through the Poster Biennial and other initiatives, demonstrate inclusiveness and the determination to forge ahead, speak out with sincerity and continue with research, and bring studies and philosophies of peace to the whole world.
Deadline for Consideration/Entry: October 25, 2019
Theme Examples for Reference (All posters about peace acceptable)
Peace and the City
Freedom of choice
Global Artist Jury for Choosing Exhibited Designs

Kan tai-keung/Hong Kong,China
Finn Nygaard/Denmark
Ahn Sang-soo/South Korea
Oded Ezer/Israel
Fang Cao/China

---
Guiding Organization: International Cities of Peace
Honorary Chairs:
J. Frederick Arment, Chair, Executive Director, International Cities of Peace (ICP)
Gabriela Pickett, Ph.D., ICP Board Member and Curator, Missing Peace Art Space
Gladys Cantelmi, Artistic Director, Museum Rufo Ruffo Medieval Castle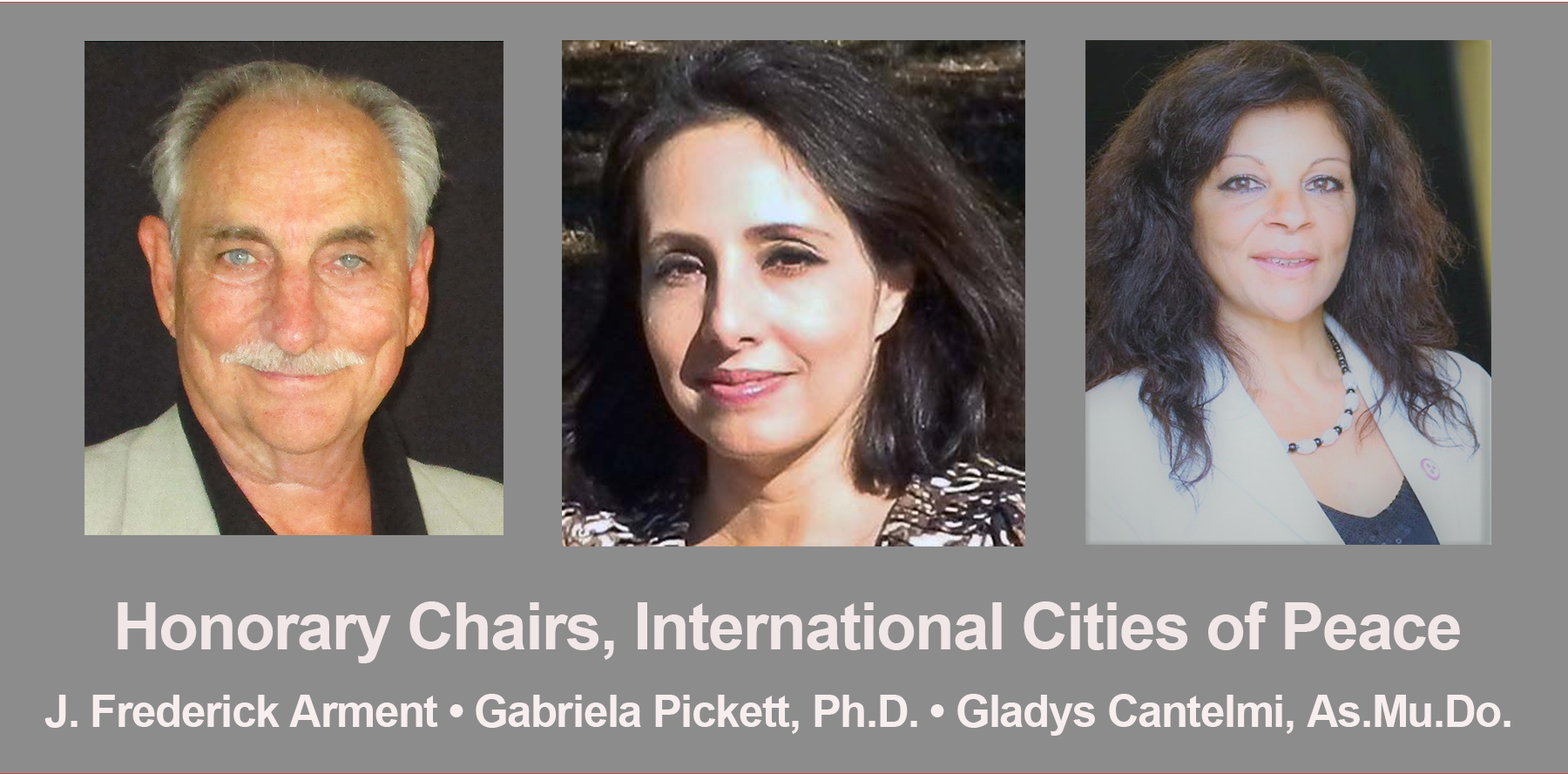 ---
Awards
Grand Award (one from all) Prize:RMB 20,000
• Gold Award (one from all) Prize: RMB 10,000
• Silver Award (two from all) Prize: RMB 5,000
• Bronze Award (five from all) Prize: RMB 3,000
• Special Award (five from all) Prize: RMB 3,000
Award Certification and Prize will be provided for poster with awards.
Participation Certification will be provided for all posters selected into exhibition.
Entry Rules 
Entry Fee: None
All posters must be created after 2015
Submission of Works:
Go to international website: http://ipbp.org.cn/en/register
Set up an account, enter info, and upload the poster (Home page in English. Secondary pages might require Google Translation: https://translate.google.com/).
Requirements: A4 size, 300dpi resolution, JPG file format, cmyk color model, each uploaded picture is no bigger than 2M.
Exhibition Dates:
December, 2019 through May, 2020 at The Memorial Hall in Nanjing, China
In 2020, around the globe
Organizers:
Nanjing University of the Arts
The Research Institute of Nanjing Massacre History & International Peace
Sponsors
Jiangsu International Cultural Exchange Association
Nanjing International Cultural Exchange Association
Contact: post@ipbp.org.cn
Website: www.ipbp.org.cn
WeChat Official Account: IPBP2019
FULL INFORMATION:
International Biennial of Poster for Peace 2019

2018 POSTERS AS EXAMPLES
peace poster with description of Creation