Peacemaking that works.

The following extraordinary Action Plans are from just a few of the nearly 400 member Cities of Peace leaders around the world. Each photo and excerpt is from a larger Plan submitted for review by the association of International Cities of Peace (ICP). The depth of service to community in these Action Plans show the strategic way the ICP platform is being utilized to achieve practical goals in over 70 countries.
International Cities of Peace provides each member City of Peace with empowering resources that builds their capacity to advance safety, prosperity, and quality of life in their community.
Thousands of peacemakers around the globe are working to make a better world for everyone. NOW, we need YOUR help! Donate for an essential software upgrade so that we can achieve 1000 Cities of Peace by 2030. WE ARE MAKING HUGE PROGRESS, CITY BY CITY. Please help by donating today! Thank you.

---
---
Paula Osterday and Dr. Ruth Lim, Mesa, Arizona: City of Peace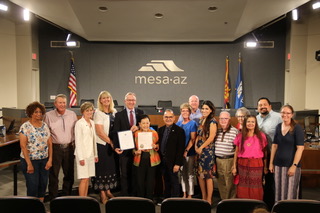 Quote: The Mesa community, like many others in Arizona and across our nation, is polarized when it comes to politics and issues of race and gender. This can be seen in local social media outlets, Like NextDoor and through other local media, such as the Arizona Republic newspaper and on local TV programming. In the absence of a federal immigration policy, there is much hatred and vitriol directed toward immigrants. Many of my white neighbors express fear about becoming a minority race. Leaders of groups serving LBGTQ and transgender people are expressing fear and concern about their safety.
We plan to kick-off an official Human Library event in Mesa through the Mesa Public Library. We envision this becoming an annual event and possibly a more frequent event as the event becomes more well known. We are in the early planning stages of the event however we believe as more and more citizens participate, hearts and minds will be transformed and a more peaceful community will result. This effort is a long-term strategy however its foundation doesn't rest on just one individual but a group of community institutions and organizations that can be there for the long haul.
Photo: Making History. The Mayor of Mesa, John Giles, and the Mesa City Council, formally recognized Mesa as an International City of Peace at their official Council meeting on August 29, 2022.  Co-liaisons, Dr. Ruth Lim and Paula Osterday, were in attendance, along with members of the Mesa, Arizona International City of Peace task force.  Dr. Lim addressed the Mayor and Council, highlighting the mission, goals and benefits of being designated as an International City of Peace and asked for their continued support and cooperation.
---
---
Diana  Jomo, Dandora, Nairobi, Kenya: City of Peace.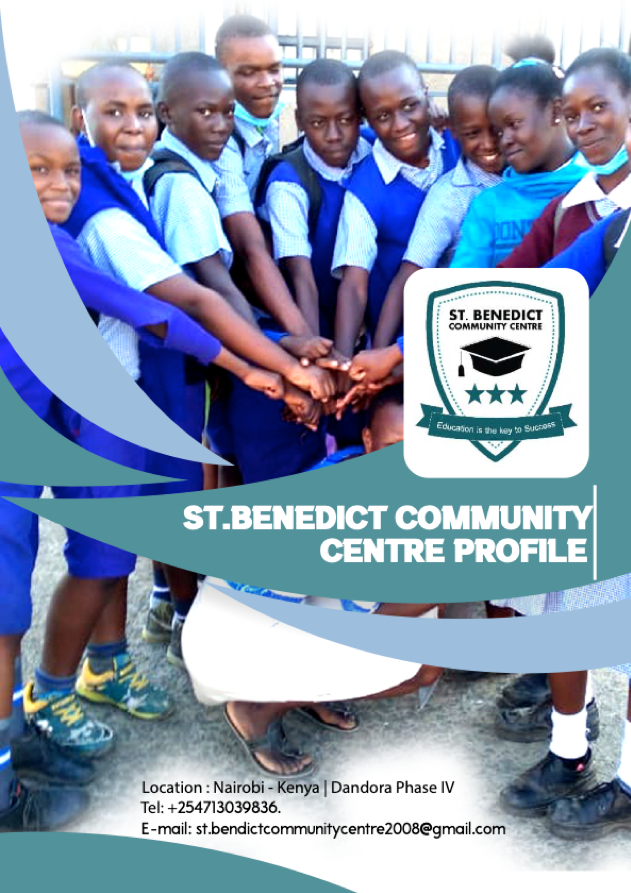 Quote: The St. Benedict Community Centre offers primary education, feeding program, spiritual nourishment and talent nurturing to less privileged children, some of whom are rehabilitated from Dandora — the largest toxic dumpsite in Nigeria.
Vision: To change one life at a time for a prosperous community. Their mission is to provide support and knowledge that restores human dignity. Their motto is: Education is key to success. The Centre strives to
meet the following objectives:
• Establish programs aimed at instilling christian and moral values in children.
• Provide quality and accessible education as per the Kenyan curriculum.
• Mobilize human and material resources necessary in provision of education.
• Identify, nurture and develop talents in children.
• Identify and support needy children to attain education and good health.
• Create interactive forums for children and society.
• Fight discrimination of all forms.
• Liaise with like-minded individuals' organizations and institutions to uplift
the lives of children so that they can have basic quality of life.
• Provide nutritious meals to children for healthy growth and development
---
---
Dr. Liu Cheng and Zhang Jianjun, Nanjing, China: City of Peace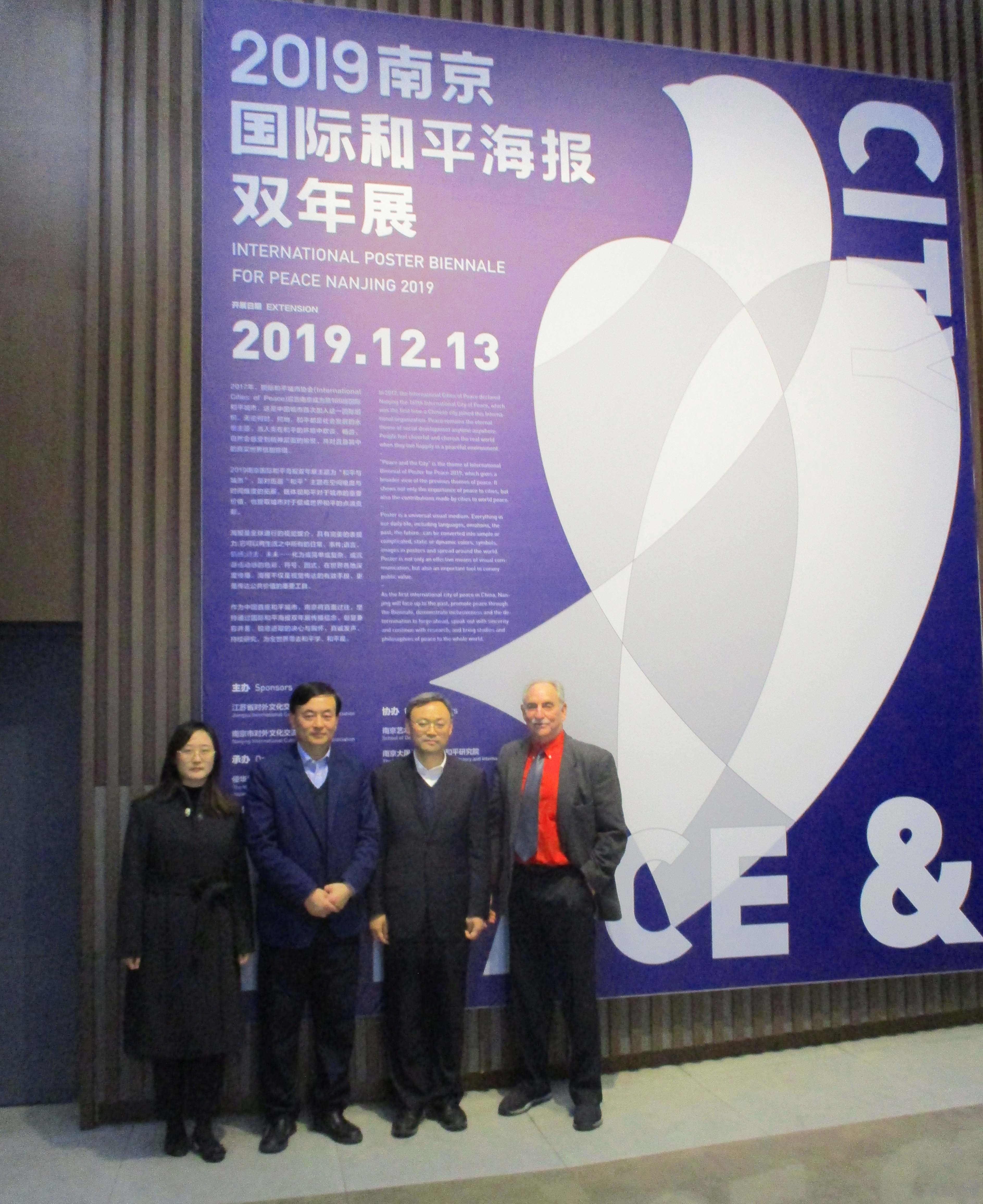 Quote: To advance regional peace education and peace research, we take efforts to advance peace education in primary and secondary schools and gradually incorporate peace courses into the course system of basic education in Nanjing. We will select pilot universities to launch courses of peace studies and conduct talents cultivation on peace studies and international student exchange programs, thus to promote the interdisciplinary construction of peace studies in universities. We will carry out peace education activities on National Memorial Day and International Day of Peace, and advance the network building of peace education in schools, communities and society, in order to form the universal peace education in Nanjing.
To launch various peace activities, we will hold art exhibitions and recreational and sports activities on peace to create a good social atmosphere for the construction of the international city of peace. We will hold public lectures for civilians, host international peace forums and organize volunteer activities on peace. We inspire all sectors of the society to participate the construction of the international city of peace in different ways.
NOTE: Nanjing was the first City of Peace in Chine. Now there are three, Weifang and Zhijiang.  This year they produced the first Peace Studies Journal in their country
---
---
Paulo Barddal, Curitiba, Paraná, Brazil: City of Peace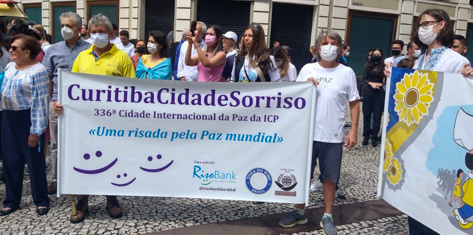 Quote: The challenge we face is to have more time and money for our actions for Peace, all our work is voluntary, I have to divide my time between my professional work and the work for Peace.
I look for where I am going on this mission of peace. In my professional work, I distribute origami hearts and smiles for peace. I speak from person to person, one by one that we need to build peace and I deliver the hearts saying for peace in the world we just need one Heart and a Smile. I voluntarily do this work distributing hearts and smiles in hospitals, schools, halfway houses, wherever I go.
Peace is my Supreme Mission, I intend that in each person that I have contact in each one to ignite Their Hearts, call of Peace, that peace depends on the action of each one of us. And with gestures of respect, love, rejects, joy, benevolence, we can change the world.
---
---
John Menjo Tilji, Kabernet, Kenya: City of Peace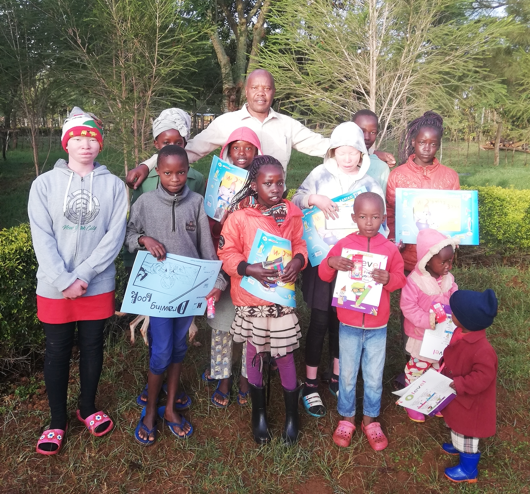 Quote: Refugee children of the Maasai tribe.
The combination of political incitement, struggle for land and pasture, water, minerals and forests has created a never ending war between indigenous communities of the Rift Valley. Retrogressive cultural practices such as cattle theft, female genital mutilation, and child marriages also prevent children from going to school, and school-age children are being used to carry out cattle thefts; thus preventing them from participating in activities with their peers.
Vision: Cultivate a culture of peace through education – Peace School.
I conduct peace education in schools in conflict environments, and so I spend more time with my children Art program, incorporating student art, lessons, toys, play and storytelling exchanges with over a dozen other countries. This is meant to support displaced children through the acute stress of displacement and life on the run from conflict, and to help them learn how to feel safe in an environment that is often not safe.
I believe that Early Education is the place to build a foundation that will help make these changes become sustainable. If the kids grow up at a young age living these learned ideas, they have a much better chance to incorporate them into their adult lives.
And since they have been so impacted by violence, we are including Trauma Informed Education (TIE) to offer an appropriate, culturally adapted opportunity to them for learning.
I have also incorporated ecology, gardening, community involvement, small business and other community efforts, and The Peace School idea is now part of a larger local and regional plan to focus on peaceful coexistence, education, and a stronger community involvement in making the Kenya Rift Valley region a safer place to live.
---
---
Mistru Tesfaye,

Bahirdar, Ethiopia: City of Peace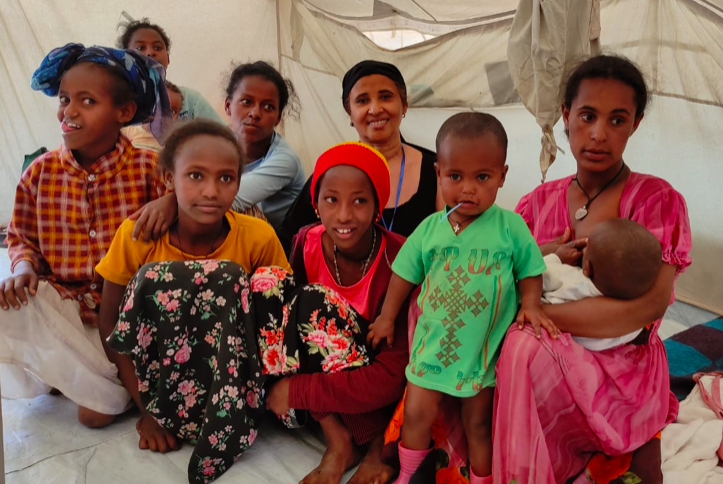 Quote: Challenges include Civil War, Drought and Poverty – Ethiopia has huge development challenges in terms of food, education, health, water and sanitation and other basic needs.
Vision: The staff at Peace 1st Ethiopia provides practical services to the Ethiopian community as a whole. These services are required to meet its mission of advocating peace by providing:
• Clean water and life sustaining food stuffs to people effected by war, living in war zones and those in need living in obscure rural areas.
• Teaching local farmers how to plant drought resistant plants and trees and educate them as to the benefits of such planting schemes.
• Bring warring factions together through the medium of all inclusive sports events
In June 2022 staff from Peace1stEthiopia visited an IDP camp in Debark, in the Northern region of Ethiopia, and gave 150 displaced women and children, displaced by the recent conflict, food and aid. In the future, we intend to invite delegates from the top 10 peaceful countries in the world, as identified by the Global Peace Index, and have them plant Trees for Peace side by side on land temporarily.
---
---
29 More Action Plans BELOW!
This year — for the first time after 14 years of success — the central organization of International Cities of Peace is seeking funding for mission critical software.  This upgrade is will empower at-risk communities; refugee camps; the welfare of women, girls and orphans; peacemaking in Southeast Asia and South America; new initiatives in Ireland, Kashmir and the Middle East; even to heal conflicts in prosperous areas of the world that suffer from division.

After looking at these Action Plans, you'll want to help build the capacity of International Cities of Peace. Your donations will go directly to providing hundreds of Peace Teams in 70 countries with the following:
Each City of Peace will receive a Real-Time, Interactive Web Page FREE of cost — a huge benefit to many at-risk communities.
Our network will be able to grow to 1000 Cities of Peace from nearly 400 to date — only possible with a tech upgrade.
A new generation of peace leaders will have greater access to the ICP "Tool Box" of classroom training; United Nations representation; community mini-grants; entrepreneurial support; powerful global network connections; and true self-reliance based on volunteerism, Action Plans, and local leadership — all FREE to leaders around the world!
We hope you will help. The Action Plans above and below are just the tip of the amazing iceberg of community progress the ICP leaders and Peace Teams are making worldwide. Here is how to donate:

READ ON FOR MORE ON-THE-GROUND PROGRESS!
---
---
Samuel Muderhwa,Bukuvu, D.R. Congo: City of Peace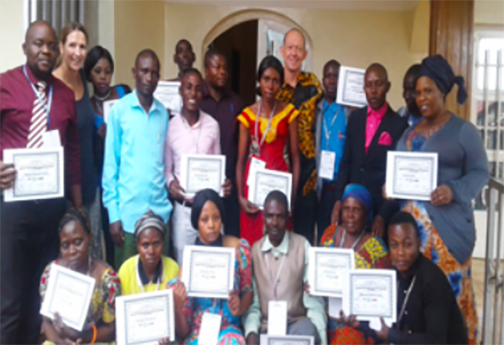 Quote: Our area has a gret need for training, trauma rehabilitation, psychotrauma, mediation, restorative justice and peace building in schools,
VISION: Focus on resolving conflict at community level. We strive to establish a society where people and communities are empowered with the skills to overcome conflict and take charge of their destiny.
• We, Peace and Conflict Resolution (PCR) Foundation are committed to reduce and break the cycle of violence and poverty that continues to fuel local community conflict.
• We are committed to promote a culture that nurtures peaceful relations at grass roots level.
• We believe in the importance of collaboration and aim to build strong networks with partner organizations who share in our vision of peace building and providing humanitarian support.
• Equipping the generation to come with the leadership capacities and peace building skills necessary to end the cycle of violence.
• Documentary and Basic Health Support
---
---
Dr. Tulsi R. Maharjan, Franklin Township, NJ. United States: City of Peace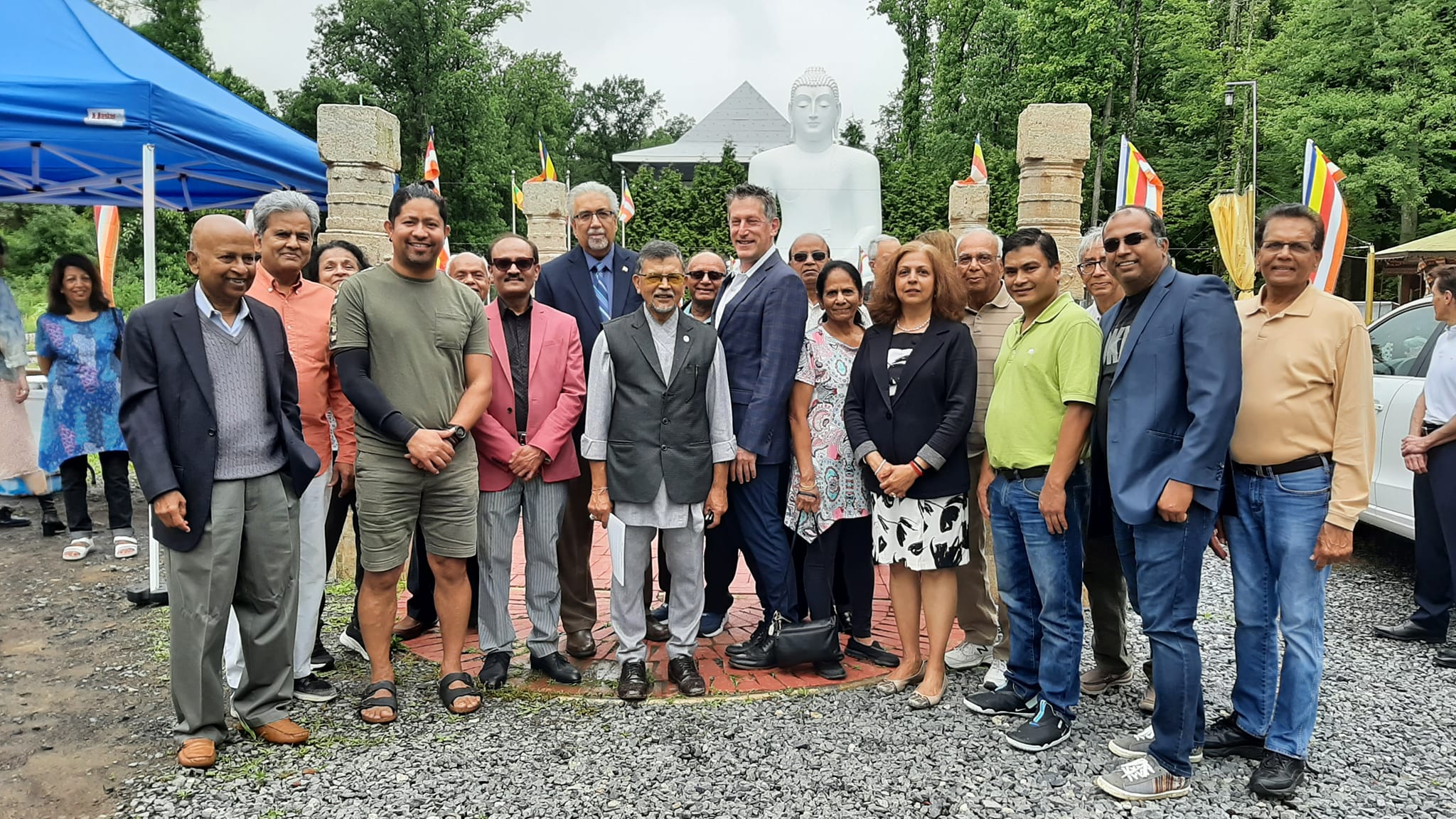 Quote: Our focus is on bringing communities together to make them aware of the importance of Peace building by holding annual International Day of Peace events where community leaders and various faith communities participate in this special program. We are collaborating with many faiths' community groups.
We also conduct special flag ceremony during our annual Peace day event so that children can proudly carry their national flags and pretending they are representative of those counties and saying MAY PEACE PREVIAL ON EARTH in their native languages. This is a great way to teach children and young adults socially appropriate ways of dealing with conflict.
We also invite local, state, and national elected officials to this ceremony, where they read proclamation to promote peace. Partnering with local organizations that community members trust has helped to build better relationship and our participation has grown in our community events.
---
---
Bangi Nakintu Esther, Nyendo, Uganda: City of Peace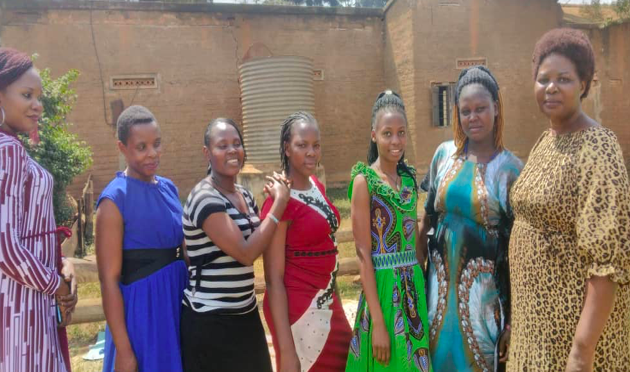 Quote: The main community challenge am addressing is working with the majority of people who have low standards of living that has resulted into a high criminal rate that is theft, robbery ,the denial of children accessing formal education which would have transformed them into responsible and peaceful citizens rather than being criminals.
We hope to encourage children's access to formal education in order to have responsible and peaceful future generations. This is done through much sensitisation, guidance and counseling of the mass through holding meetings ,drama and home visit. We also hope to integrate service learning with young learners. This will help them to practice on how to take an action to solve the problem in their community. They don't need to wait until they grow up to change the world this will help them to grow up as peace makers.
---
---
Banfogha Ngo, Bamenda, Cameroon: City of Peace
Quote: We created a youth empowerment center in Bamenda, which has empowered 229 youths since creation in 2019 and 85 currently undergoing training.
We also set up a psychosocial support unit, which provides counseling sessions, and social activities like sport to trainees as we notice signs of distress, isolation and other as most beneficiaries are crisis affected youths.
We still have some challenges with limited training equipment and management fee for payment of monthly stipends to the trainers and management team who are also displaced persons. Project results by 2025 include; Needs analysis to fill the gap on the labour market, 3 year training program, 500 students trained (full-time and part-time) by 2025, 10 teachers trained by our technical partners, 8 curricula developed, tailor made in co-creation between International and Cameroonian institutes, on solar, wind, hydro power, on the techniques of power generation, on business and leadership skills, and on ICT, 1 local EN-power hub created, 3 local summits and EN-power ecosystem with different national and international stakeholders in place for global EN-power hubs to be created.
---
---
Santosh Bidari, Bhaktapur, Nepal: City of Peace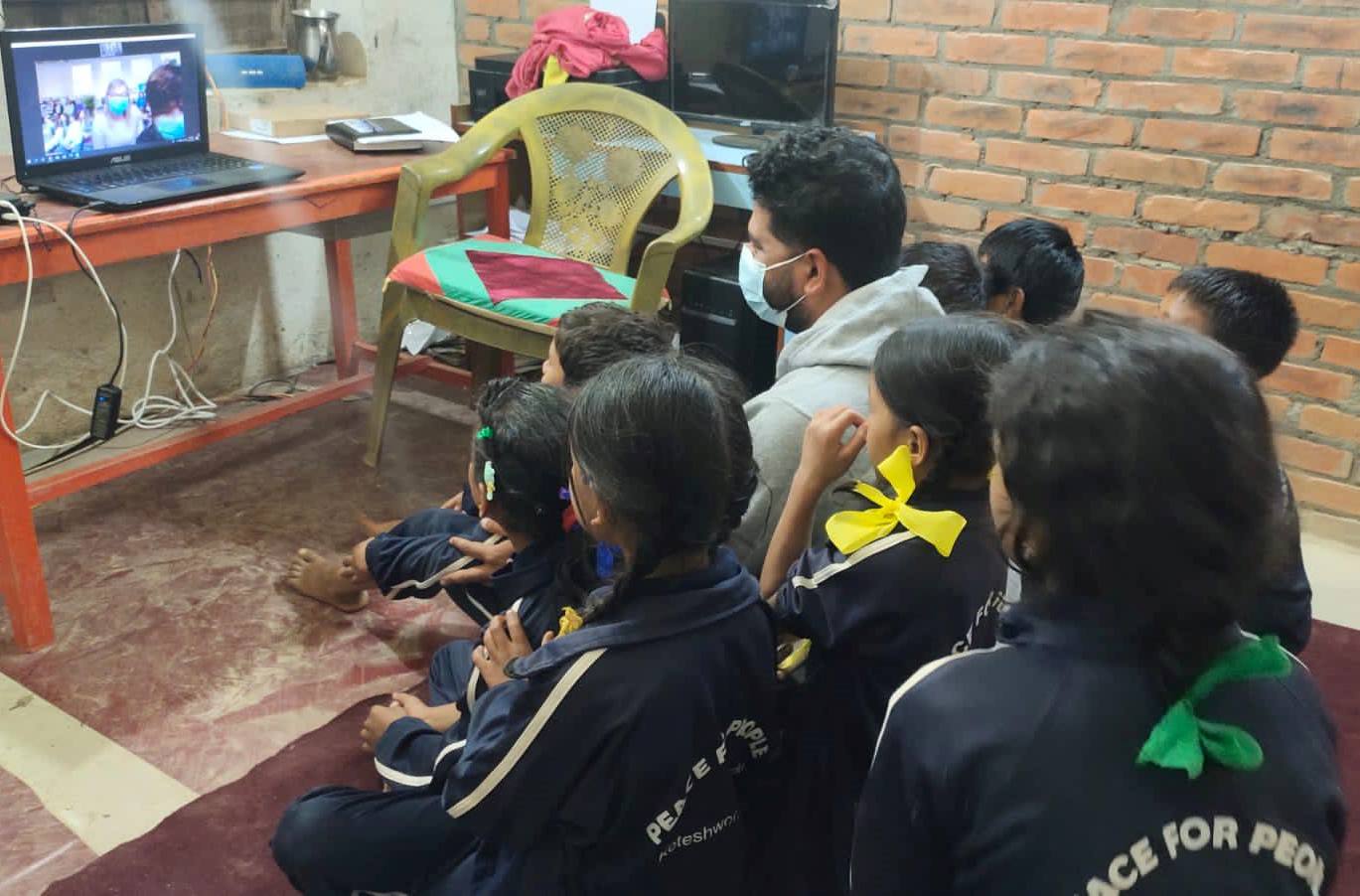 Quote: Nepal is still far behind in terms of the use of all these services, facilities, es, and technology. It is a far-fetched dream of students and teachers of the schools that we work in to visit abroad with the purpose of learning, training, or workshops. Moreover, the local political situation is impacting the development of the school system resulting Nepalese school system being still far behind most school systems of the world. Keeping all these challenges in mind, we were still dedicated to finding a way to have children of the age group of 10 to 12 years from different countries connect and exchange on relevant topics. Through an online interactive program, children could share their personal lifestyle, hobbies, school habits, and any kind of age-specific likes and dislikes. "
---
---
Ali Mussa, Zanzibar, Tanzania: City of Peace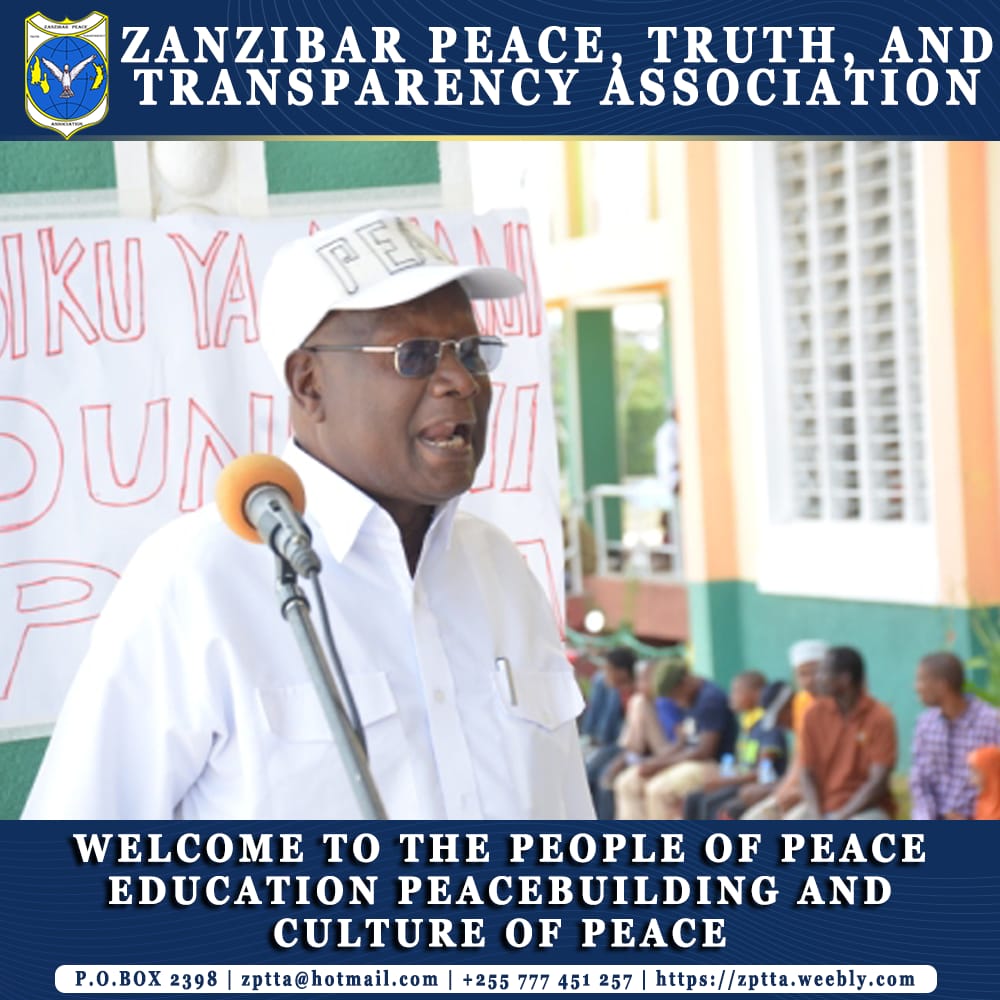 Quote: The culture of peace has been varnishes in many modern communities including Zanzibar where the culture of violence e and misunderstanding is persisting. The prevailing situation in our Communities is mainly rooted from dominated misunderstanding, conflict and unnecessary violence.
We need an interventions that will address the prevailing situation which we have identified above by introducing a long term strategic program "The transition to a Culture of peace in Zanzibar Community" with number of supporting interventions for transition to culture of peace to reduce tensions, violence, conflict that results is resulting loss of lives, injuries, destruction of properties and emigration.
Currently, the most significant way of promoting the culture of peace in our societies which is practiced by our organization is through:
1. Meetings with different levels at community, regional and national levels
2. Outreach services to a specific community with conflict challenges in non-violence strategy
3. Commemoration of World Peace Day through forums, peace marching, shows, culture activities and artistic songs, poems etc
4. Community dialogues on culture of peace
Establishment of Zanzibar City of Peace Youth Clubs
---
---
John Mukhuta, Lubumbashi, D.R. Congo: City of Peace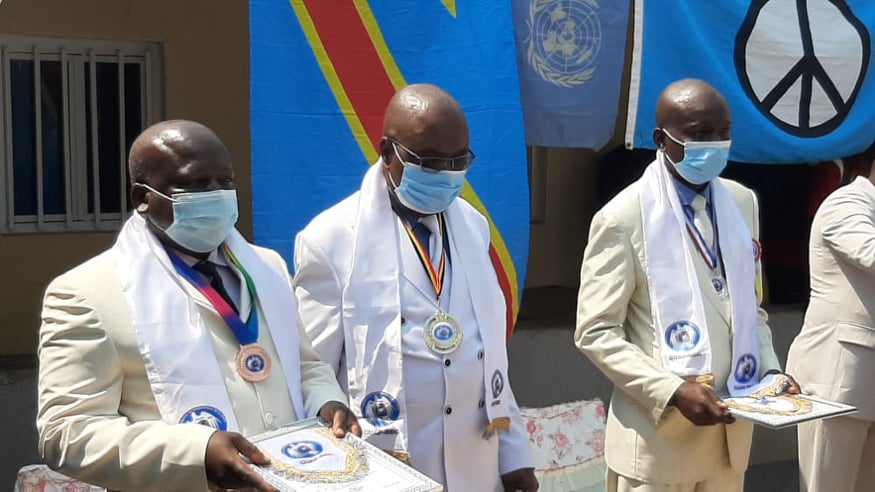 Quote: Each year, there is a celebration and commemoration of International Day of Peace.
Also, Near Kolwezi in DRC, this group was able to coordinate peace activities with the area's political authorities as well as the United Nations peacekeepers. In addition the Chief of the Region gave the group 10,000 bricks in order to build a school and medical center.
---
---
Rosa Emilia Polo Quintero, Azcapotzalco, Mexico City, Mexico: City of Peace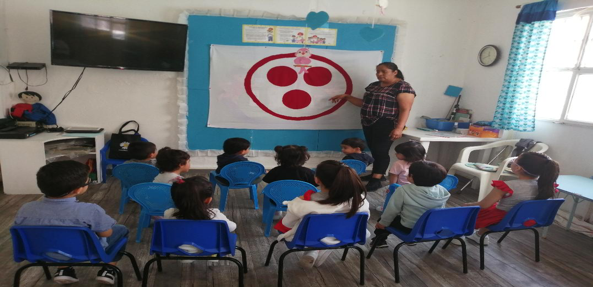 Quote: We have a new challenge to work with children and young people with autism.
From our research, the need has arisen to create a new group of parents and young people where they can count not only on information about what autism is, whose name comes from the Greek (autos) which means in oneself, in the 40s they discovered that they were intelligent beings, today autism is considered a spectrum within neuro-developmental disorders.
There are no links with autistic parents or young people that can help them understand that they are not alone and that there is an interest in loving them and understanding them as they are.
From Educational Programs and research we are compiling stories of young people and children that prove the need for these circles of face-to-face or distance meetings; because there is no government support for such purposes at present.
Based on other successful projects that we have developed as in 2008, called "The cure of Hyperactivity and Attention Deficit with Alternative Therapies" which has to do with Neuroscience, we can develop the stages of the project and of course we have with the community in Azcapotzalco of Autistic youth and children, who have expressed their need not only for information but to have an Autistic community.
---
---
Aggrey Kere, Ruaraka, Kenya: City of Peace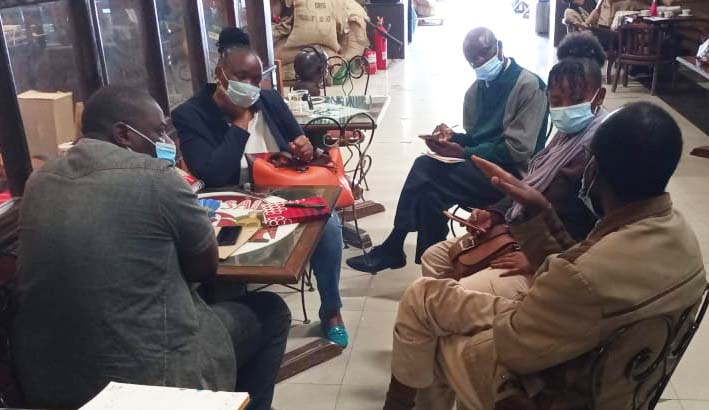 Quote: BRuaraka is the second largest industrial zone in Kenya. The primary intent is to create an information portal to enhance grassroot voter education and citizen data journalism to provide accurate, timely and informed electoral intelligence for informed decision making.
VISION: A united business community in diversity.
MISSION: Advocate for a conducive business environment by providing a platform where business, government and academia/researchers engage for sustainable development.
APPROACH:
1.Early warning of conflicts
2.Engaging business leaders, security officers and conflict groups
3.Community education to inform people on issues that could cause mistrust
5.Encourage dialogue among the different ethnic groups
6. Linking business leaders with regional or national security authorities
---
---
Ronald Kiyimba, Kanoni, Uganda: City of Peace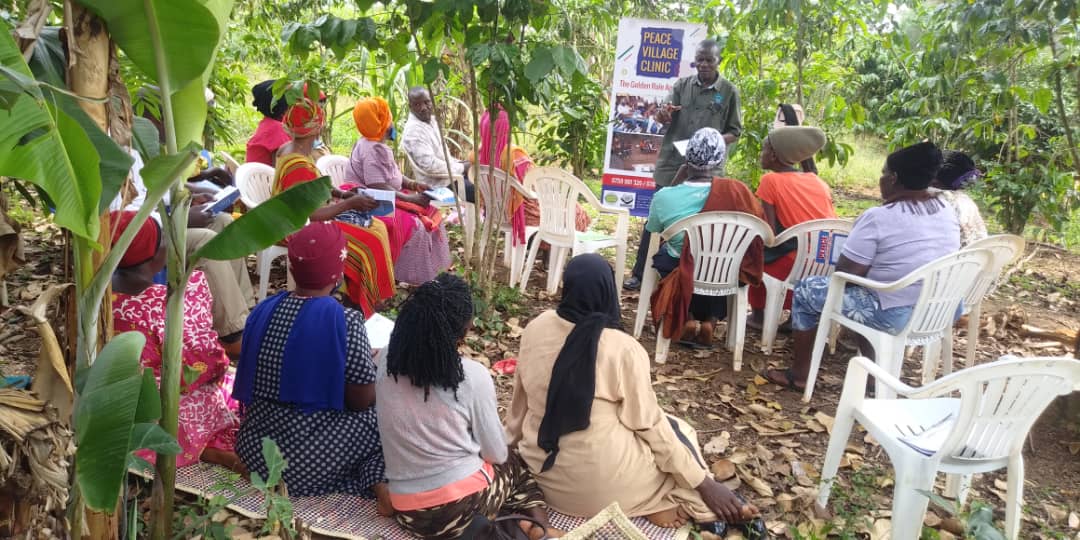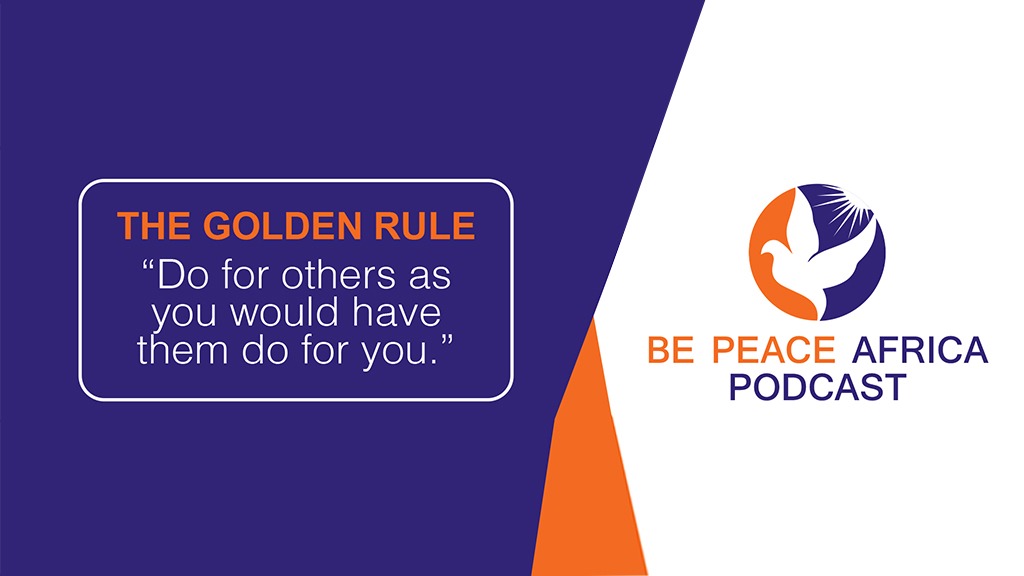 Quote: The main community challenges in our Ugandan, and African context, are:
1) Abject poverty, in the active poor masses.
2) Moral decay and progressive decadence, over time.,
We have developed and coined a two (2) tailored program to peace building, in our communities in Uganda as focused and leading to greater community safety; prosperity and improved quality of life, in our progressively, linked cities of peace. The two tailored program and strategy of our approach to peacebuilding, duly include our committed involvement in the International Cities of Peace (ICP); and promoting an impacting and committed instruction and practical induction of the Golden Rule and its principles, to our communities as a qualified Peace Building Tool (PBT).
Our training tools & study materials, coupled with operating mobile Know How libraries for Peace and our ''Be Peace Africa Pod cast, Global Peace Know How Game, duly promote and enhance this tailored approach and functional strategy to peace building, as coupled with our economic and social empowerment endeavors, to our target groups.
---
---
Robert Nichols and Tim Keenan, Traverse City, MI, United States: City of Peace
Quote: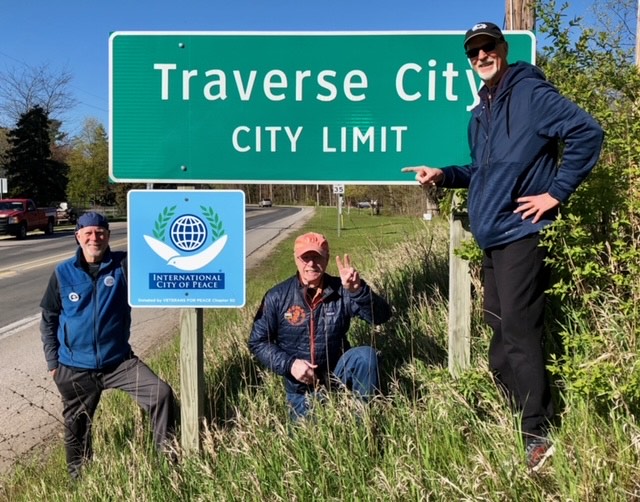 The main challenge we face is getting attention to our cause with so many other urgent issues out there – political divisiveness, climate change, women's rights, etc.  In our Veterans for Peace group we have continued to try to bring visibility to our goals.  We have presented to the city the idea of a peace monument and are following up on that currently.  We also, got the city to reference International City of Peace on their website (see photo below), and we have 9 road signs proclaiming International City of Peace on routes into the city ( photo below).
We hope to have a meeting next month with the director of the city Parks to find a suitable location for the Peace Wall, and then obtain final approval.   Once we have accomplished those tasks, we will begin a fundraising campaign.
---
---
Kehoda Rose, Ntungamo, Uganda: City of Peace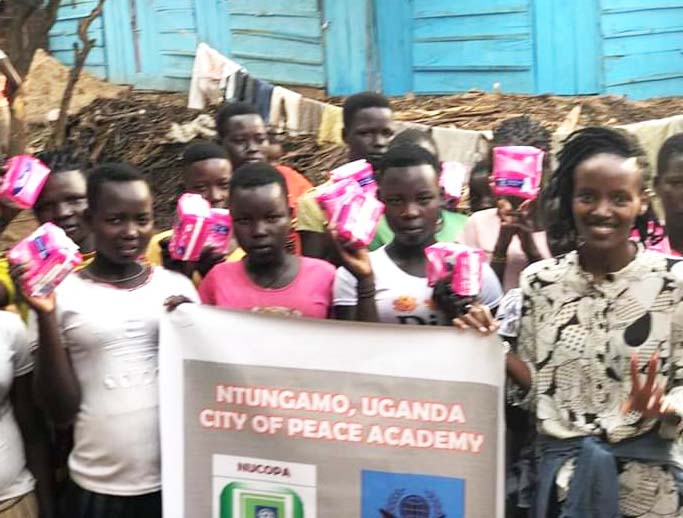 Quote: The main community  challenge  we are addressing  is bring back the peace Calture  and unemployment.
We are addressing  the about  challenge  by Gender Action  to maximize  skills  and Boost  peace  Calture and opportunities.
Our intended  results  is  having  communities with skill-employed women and youth, as well as establishing a stronger peace culture by 2024.
We trained 114 women and 250 youth through  our Directorate of Industrial Training and Skilling program, which  goes hand in hand with Golden Rule to improve  on peace culture.
---
Bamenyirwe Kashali, Idjwi, D.R Congo: City of Peace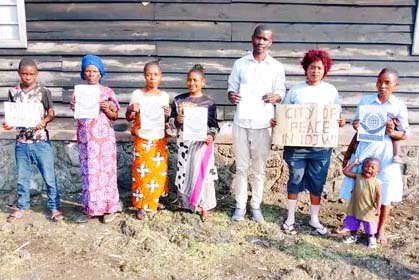 Quote: We would like to build hospitals because lack of healthcare causes deaths in our island of idjwi. We also have the problem of discrimination of populations which is gradually being resolved.  soil infertility schools.
We have schools that have been destroyed by torrential rains and so far we have not had the means to help the children with their studies to start the month of September you will see the photos in particular the  women and girls to access basic education and computer axis to be with the outside world of our community of idjwi for I would like us to be able to put computer and internet training center to connect the world  third parties to increase their knowledge of life and to establish peace in Idjwi
• So far we have seen results evolving, as we first met with the volunteers of idjwi, we want to mutually cultivate crops together to reduce the problem of hunger in our community.
• We  have a person who gives of himself for ICP City of Peace Idjwi to make a meeting of volunteers and build a children's space for their education, sports and making joyful music.
• We are starting to plant trees to overcome climate crises. We have already planted 500 trees by the volunteers of idjwi.
---
---
Frances Jeffries, Bridgewater, MA, United States: City of Peace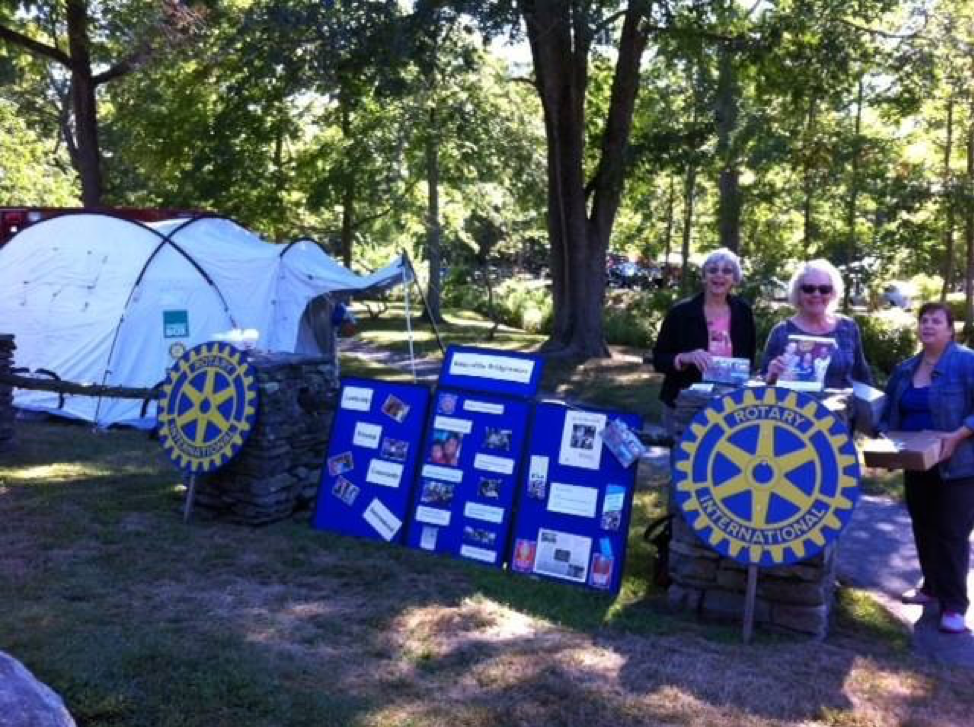 Quote: There are two challenges facing the Town of Bridgewater MA.
The first is to adapt to the changing demographic of the Town and to build one community which includes "old timers" and "newcomers."
The second challenge is to improve the communication and collaboration among various groups working toward peace and social justice in our town.
The first major project as a International City of Peace is planning the weeklong "Peace in Bridgewater and Beyond."
The Town also approved a proclamation declaring Bridgewater an International City of Peace which includes a commitment to annually recognize the International Day of Peace.
The intended results will be strenghtening the collaboration and cooperation among the working group members and being more available as a community resource.
---
---
Dennis Ekwere, Kaduna, Nigeria: City of Peace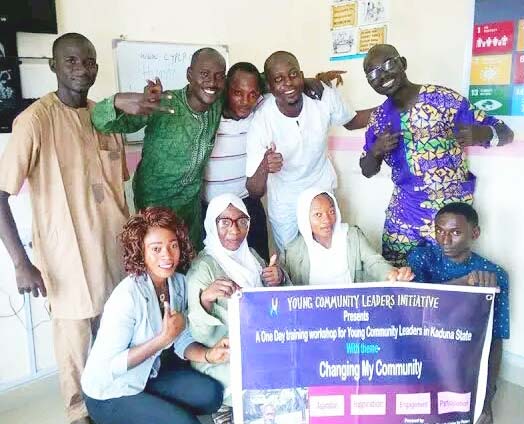 Quote: The main community challenge we are addressing is strengthening community cohesion and peaceful co-existence through diversity and inter-faith/inter-ethnic dialogues.
By organizing consultation meetings with young community leaders and influencers, youth clerics in interfaith and inter-ethnic forums of discussions that foster understanding, respect, tolerance of one another for a peaceful world at grassroots communities. The dialogue meetings also promotes friendly football matches between conflicting communities so as to rebuild friendship and trust, unity and progress.
The intended result is build citizens resilience to vulnerability to radicalization leading to violent extremism and terrorism. It is also intended to catch young people's energy and channel, rechannel it to positive usefulness while raising them as peace champions in their communities.
---
---
Michael Ambe Ngwa, Limbe, Cameroon: City of Peace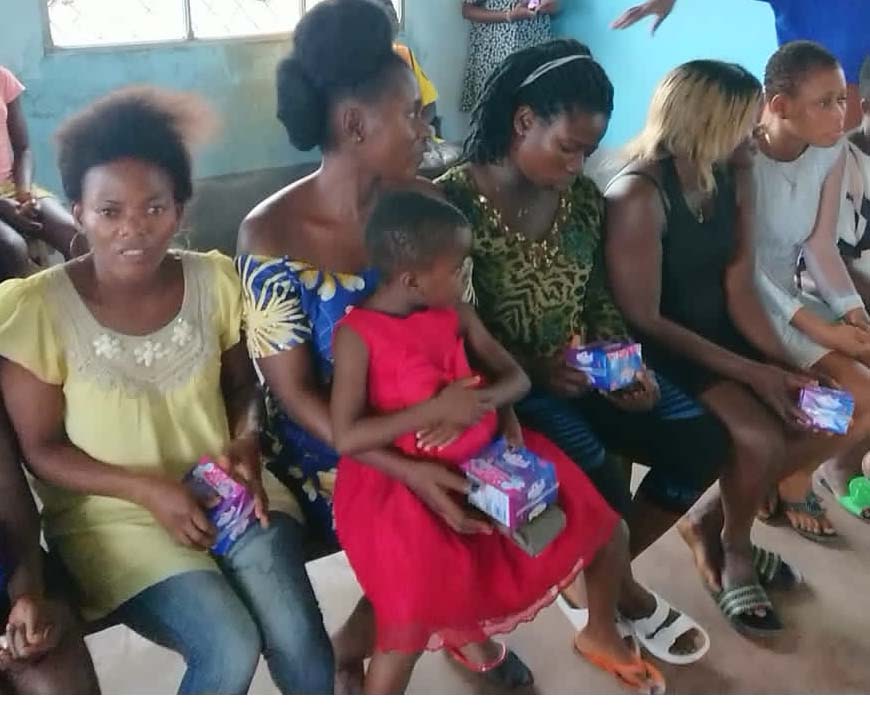 Quote: Girls and women receiving sanitary pads so that they can work and go to school.
The Cameroon organization Green for a Better World is providing foods and nonfoods items for the twenty thousands internally displaced, poor, vulnerable students, girls and women from the two Anglophones Regions of Cameroon. The Limbe I, II and III Sub Divisions that make up the Limbe International Peace Cities are affected by the on going Anglophone crises. The war has been ongoing for almost six years and the people are real suffering with little or no shelters, foods, medications, basics commodities, potable drinking water, no sanitary pads, etc. We have assisted some with foods, sanitary pads, dresses, financial assistance, medical bills, and other accomodations but are unable to continue because we lack the financial resources.
---
---
Frank Thacker, Westerly/Pawcatuck, RI/CT, U.S.A.: City of Peace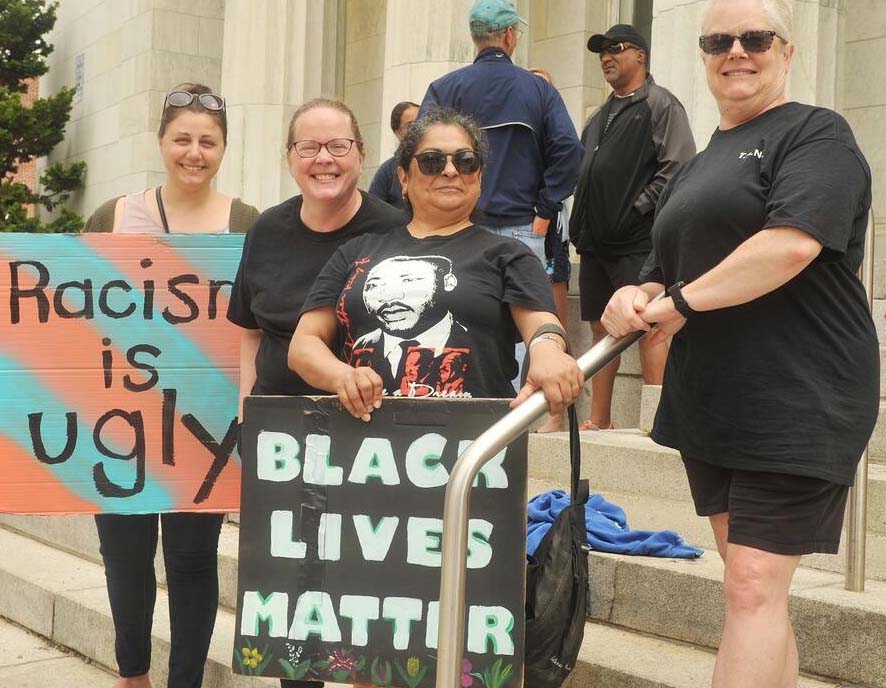 Quote: Like many communities, our area is addressing issues of diversity and inclusion, which continue to divide the community. To that effort we have:
. formed an anti-racism coalition called Westerly ARC
. created weekly culturally diverse community meetings in public space
. created website ( Westerly ARC – Home (weebly.com)
. issue a weekly newsletter distributed by email and posted on website
. created a Facebook Page (Westerly ARC | Facebook) and twitter account
. persuaded the Westerly Town Council to create a Multi-Cultural Committee.
. encouraged diverse members of ARC to run for town council and school committee
. collaborate with public library on programs for youth and teens on diversity
. collaborate with local theater/arts center (United Theater) on black film series with
discussion
. collaborate with area peace and justice groups on related topics
. sponsored 4 part book study forum on "The Sum of Us" by Heather Mcghee
---
---
James Nadiope, Fort Portal, Uganda: City of Peace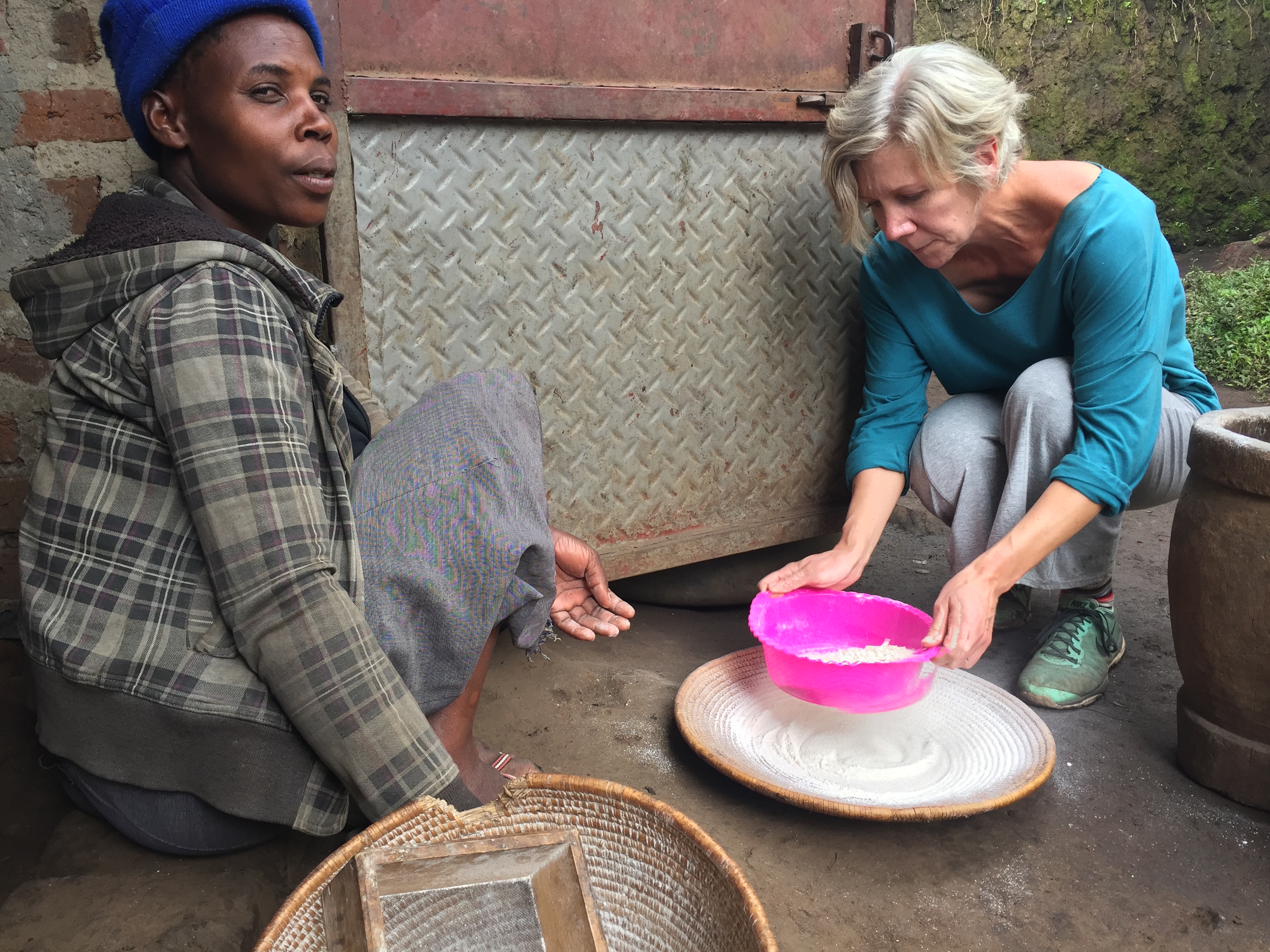 Quote: The Kahangi is rural village which is bordering with Kibale Forest National park near Fort Portal, which is facing very serious challenges. Limited educational opportunities, extreme poverty, malnutrition, poor basic health services, and disease such as HIV/AIDS and Bilharzias (contracted from contaminated water) plague these families daily.
Our intended results is to see that this community has access to safe clean water sources and have safe disposal of waste (toilets ) ensuring that every family has access to a toilet end open defecation , and encourage encourage protective healthy behavioral practices among the population.
• We are doing this through construction of spring wells using traditional materials and water filtering systems and construction of pit latrines in partnership with the local community.
• We are also conducting sensitization health campaigns in the community to help educate the public, teach basic hygiene skills, test wells and other water sources, and provide affordable treatment to those in need.
---
---
Jane Mihango, Dandora Phase 3, Kenya: City of Peace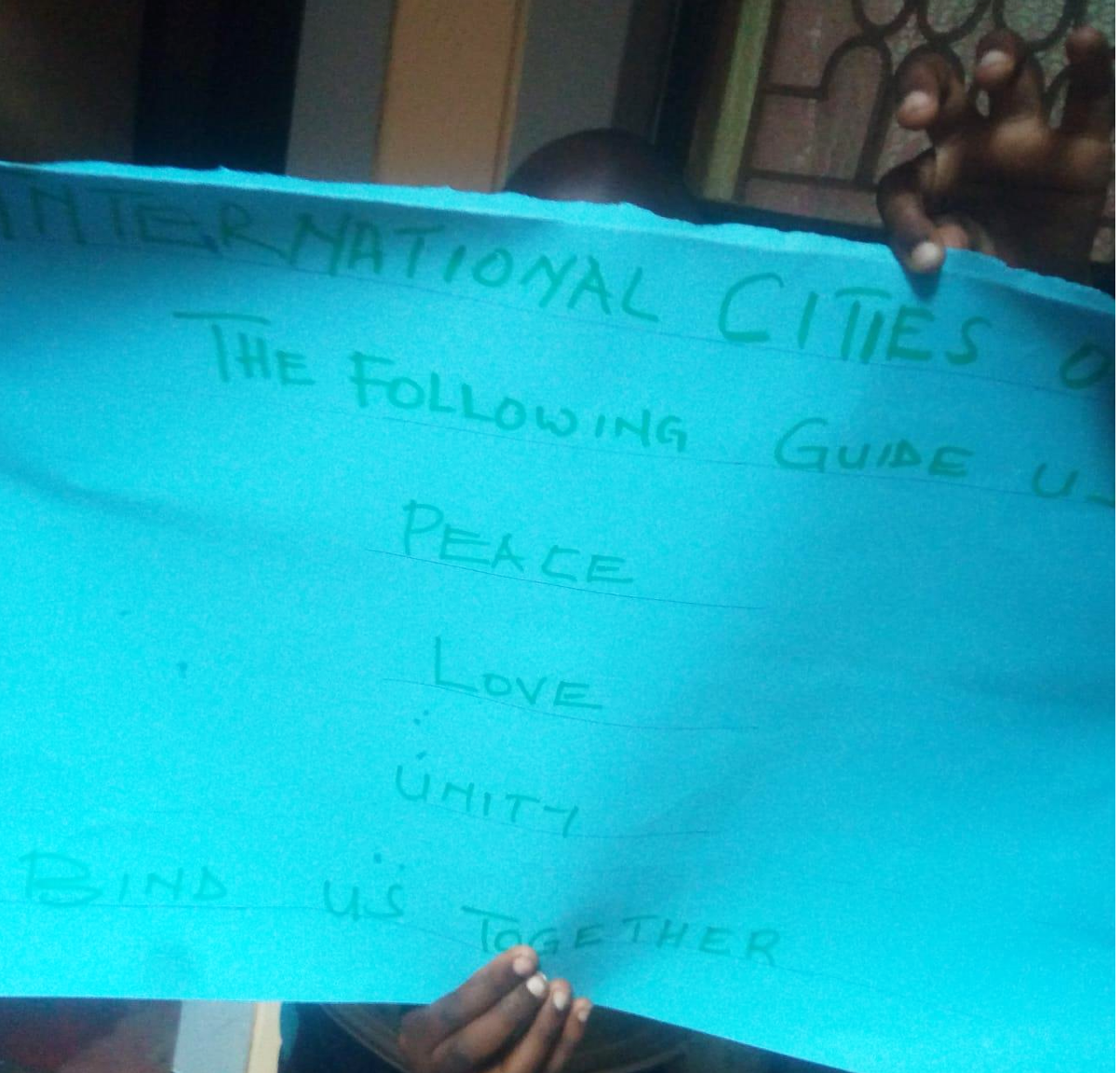 Quote: The main challenge is the shortage of food caused by the effects of COVID-19 coupled with high unemployment rates and runaway inflation. School drop-out rates and crime are increasing in the community due to the despair and hopelessness caused by the shortage of food.
We provide a basic school feeding program to cater to the nutritional needs of school-going children aged 3-12 years. We also hold peace rallies and forums during the weekends, where we preach to students, parents, and the local community the importance of peace, love, unity, and mutual coexistence.
Our main objective is to see that no child misses school due to hunger or starvation. We also aim to ensure that the local community coexists together despite differences in cultural orientations and ethnic or religious affiliations. We are only able to provide food to 100 students out of the enrolled 350, leaving out the rest despite their deserving nature.
---
---
David Wick, Ashland, OR, United States: City of Peace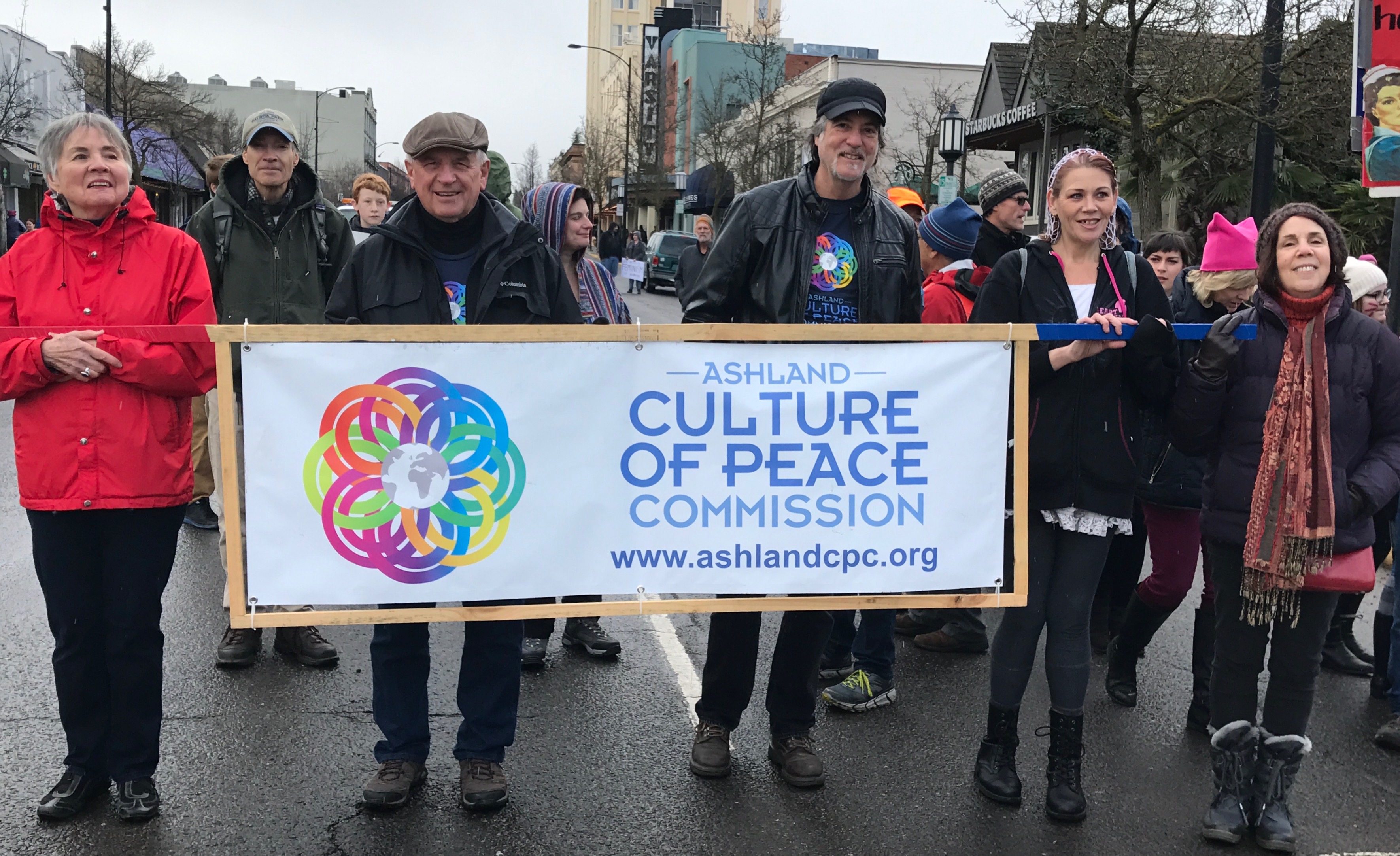 Article from the Ashland Tidings: "Leaders put City of Peace reputation at stake" by David Wick. "On May 10, 2017, the mayor and city council unanimously proclaimed Ashland a City of Peace and joined the International Cities of Peace, yet this reputation is now taking a beating. Contributing to this dynamic of differing and competing agendas for Ashland's future, you have only met with each other in your disconnected Zoom boxes and never in person.
"As with any newly formed team or council, you are experiencing the forming, storming, norming, performing, and adjourning of the Tuckman development model. It is time to move out of your frozen positions with the assistance of experienced, competent mediation. There is no shame in this, only the wisdom to see the greater good and the courage to act accordingly.
"There are highly skilled people and organizations who are interested and available to assist us, such as Mediators Beyond Borders International, Rotary e-Club of World Peace, and the Northwest Peace Initiative among others. You are offered an opportunity, an "offramp," to reestablish common values, collaborative action, and perhaps trust.
"This is not just about you, but about our community and making the conscious choice for our well-being as a City of Peace."
---
---
Sylvain Xavier Nkembe Kemwa, Dangamvura, Zimbabwe: City of Peace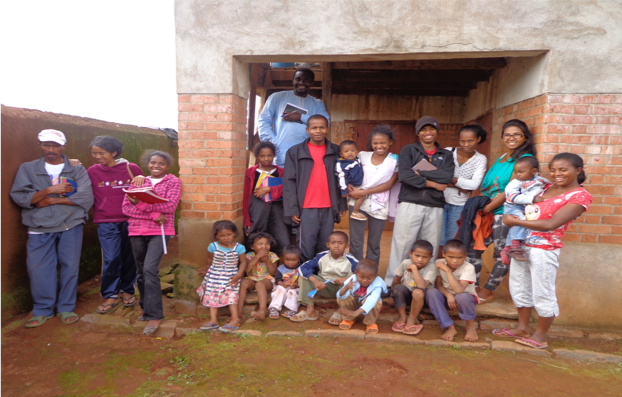 Quote: The main community challenge we are addressing is environmental protection. People have been used to cutting trees without thinking of planting one in return. Even though fire hood and charcoal are the main sources of energy, we encourage the population to think about tomorrow.
We teach people about the consequences of our actions over the nature telling them if we destroy the nature or otherwise the environment in which we live, we consequently destroy ourselves. We have already embarked in the transformation phase is to expect having in five coming years a peace garden where everyone would be free to come for relaxation, wedding ceremony etc.
The new trees we are planting is to start using them after 20 years that means in 2042. When I stood up and declared this statement of after 20 years many laughed and replied we would be already dead but I reacted saying what we are doing now is a lesson to the next generation and it's our responsibility to do so.
---
---
Roger Fagiyo, Jinja, Uganda: City of Peace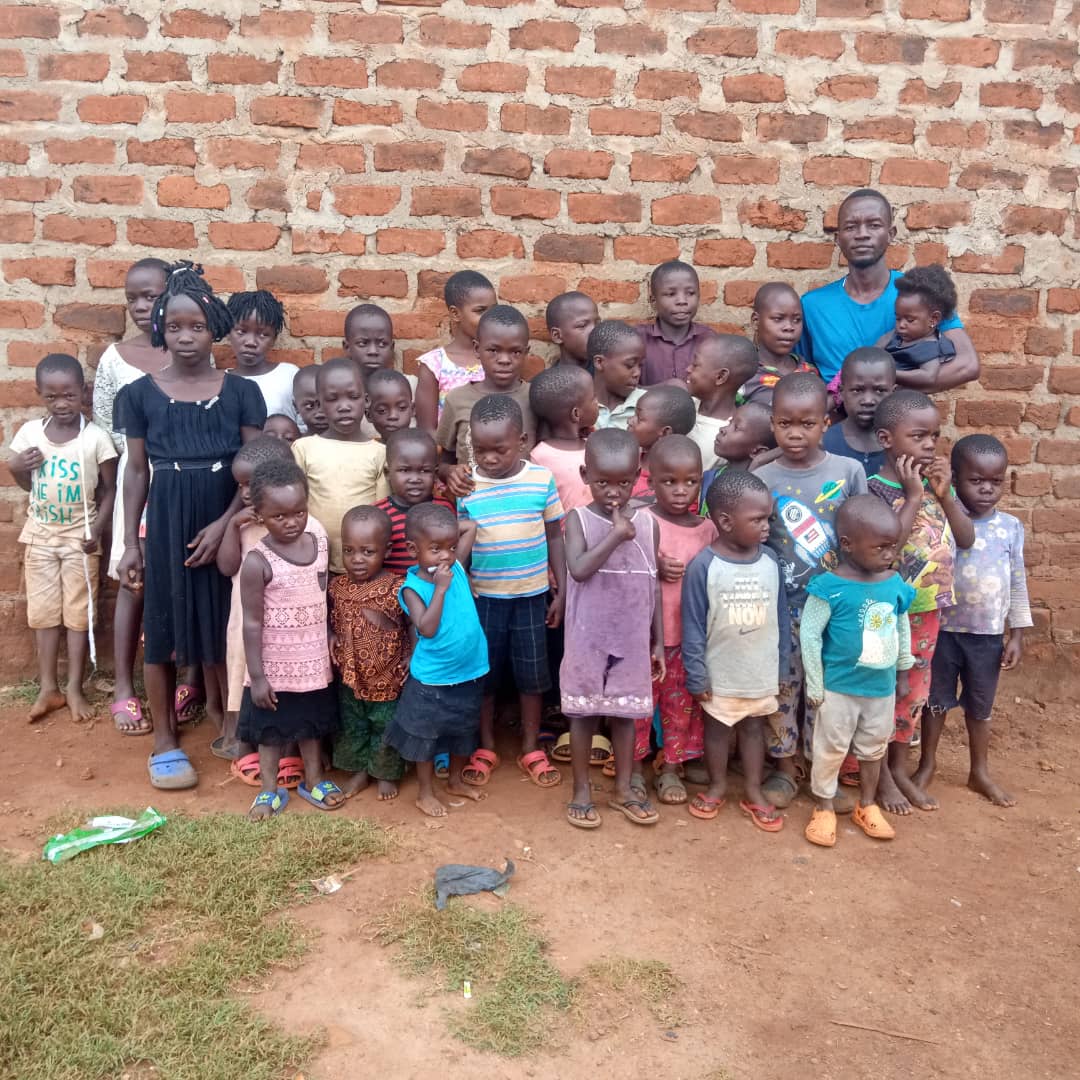 Quote: Our largest challenge is feeding and education of the youth in our community.
For feeding, we utilize the little we have and also get support from my friends.
We are working to see whether we can get grants and donations because we are badly off basing on the current situation.
---
---
Wendy Carbajal Sotelo, Zihuatenejo, Guerrero, Mexico: City of Peace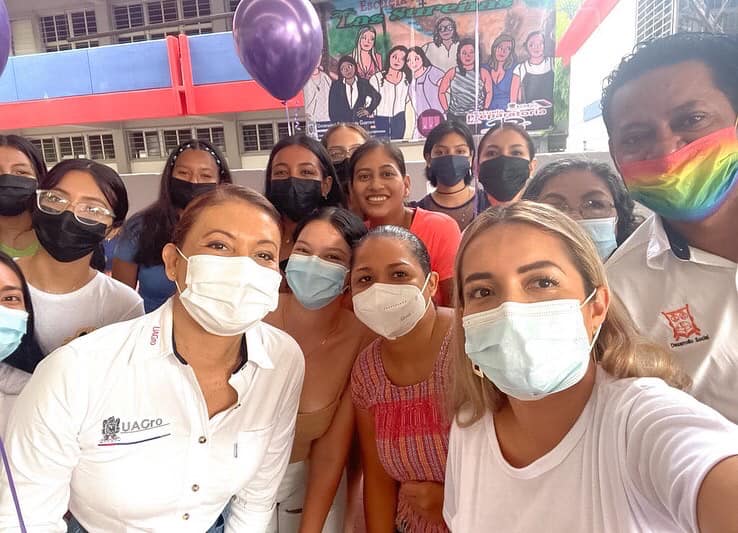 Quote: Indigenous Women in Postgraduate Courses for the Regional Strengthening of Guerrero (project). It is a project that began thanks to its approval in the Federal Chamber of Deputies in 2011 for the Development of Indigenous Peoples (CDI) and the National Council of Science and Technology (Conacyt) and the UAGro is one of the universities that develops this program.
The objective is to strengthen the academic skills of professional indigenous women and their incorporation into postgraduate programs with the aim of contributing to reducing the disadvantages that cause marginalization, educational inequality and discrimination, favoring the right to education.
The first stage is some courses that are given to students, the second stage is the summer abroad at MacGill University in Montreal, Canada and the objective of this stage is communication in English and interculturality.
The objective is to strengthen the academic skills of professional indigenous women and their incorporation into postgraduate programs with the aim of contributing to reducing the disadvantages that cause marginalization, educational inequality and discrimination, favoring the right to education.
---
---
Saki K Jean Claude, Kasongo-Lunda, D.R. Congo: City of Peace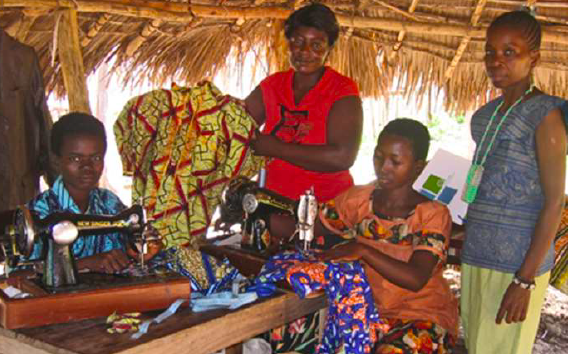 Quote:
The main community challenge we are dressing is youth, women and marginalized people in rural area of Democratic Republic of Congo. The Cercle des Jeunes Leaders pour la paix, CJLP was created to respond to the marginalization of young people, women,
disadvantaged men in rural and semi-urban areas, lack of housing, lack of good schools, health centres that can meet their best living conditions.
Because our GOAL is to contribute consistently to peacebuilding, to strengthen conflict prevention and improve collaborative relationships between youth of different cultural across agriculture and sport, therefore contributing to a long-term peaceful coexistence in the conflict area of the project.
We use appropriate techniques adapted to the local reality:
Identification of resource persons from the community who can take
over the activities
Implementation of a mechanism for transfer of
responsibility to the community for all activities, such as:
1) Educational Day
2) Training / seminars, conferences, workshops ( Formation,
Information conflict prevention, capacity building sessions in peace
education training, negotiation, mediation, reconciliation and
communication skills);
3) Production of training materials;
4)Professional reintegration of youth, cross sewing and practical
mechanics, that is the garage and agriculture to consolidate peace.
---
---
Marisa de la Rúa Rico, Soto de Luiña, Cudillero, Asturias, Spain: International City of Peace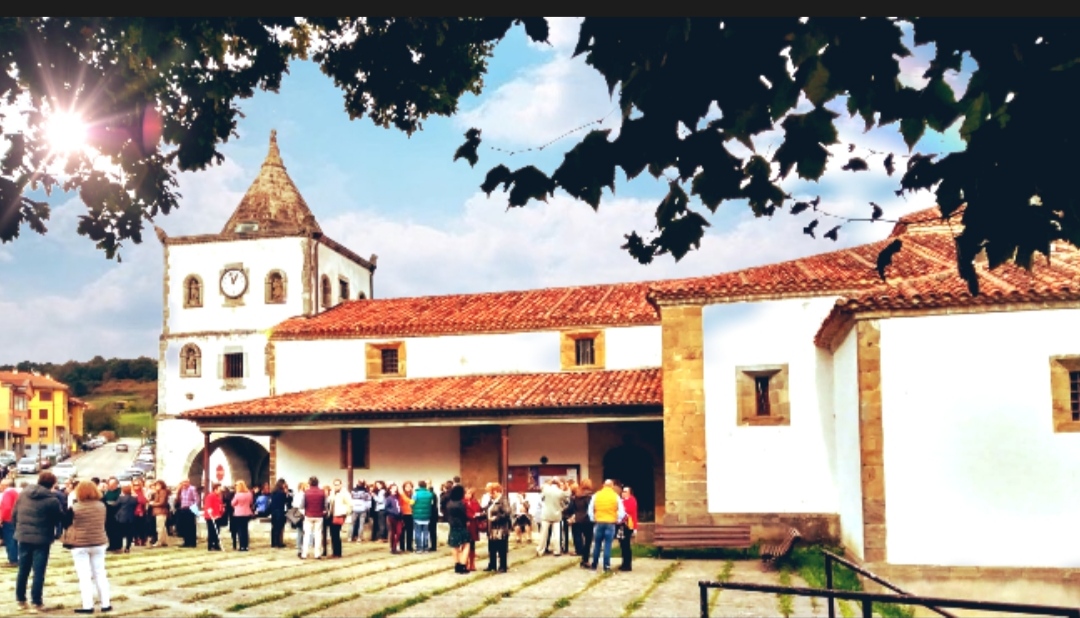 Quote: Soto de Luiña is a town with a long history as a welcoming refuge for pilgrims since it is located on the cross country walking trail known as the Camino del Norte, Camino de Santiago. The town offered a hospital as early as the 15th century, and although it is no longer operational, that caring is still reflected in our community, which always welcomes newcomers, be they temporary or new neighbors.
Both the old Pilgrims Hospital, today the House of Culture, and the Holy Parish Church María de Soto de Luiña, were restored at the end of the 1980s thanks to the efforts and collaboration of the residents of the area, who were recognized with the Europa Nostra Award in 1987, and the Prince of Asturias Award for Exemplary Town, in 1992.
Currently, we continue to hold fairs and markets to improve and beautify the environment of the town, making donations to finance the activities and needs of the town, which maintains a public hostel for traveling pilgrims.
---
---
Tsotswana Johnson, Muhokya, Western Region, Uganda: City of Peace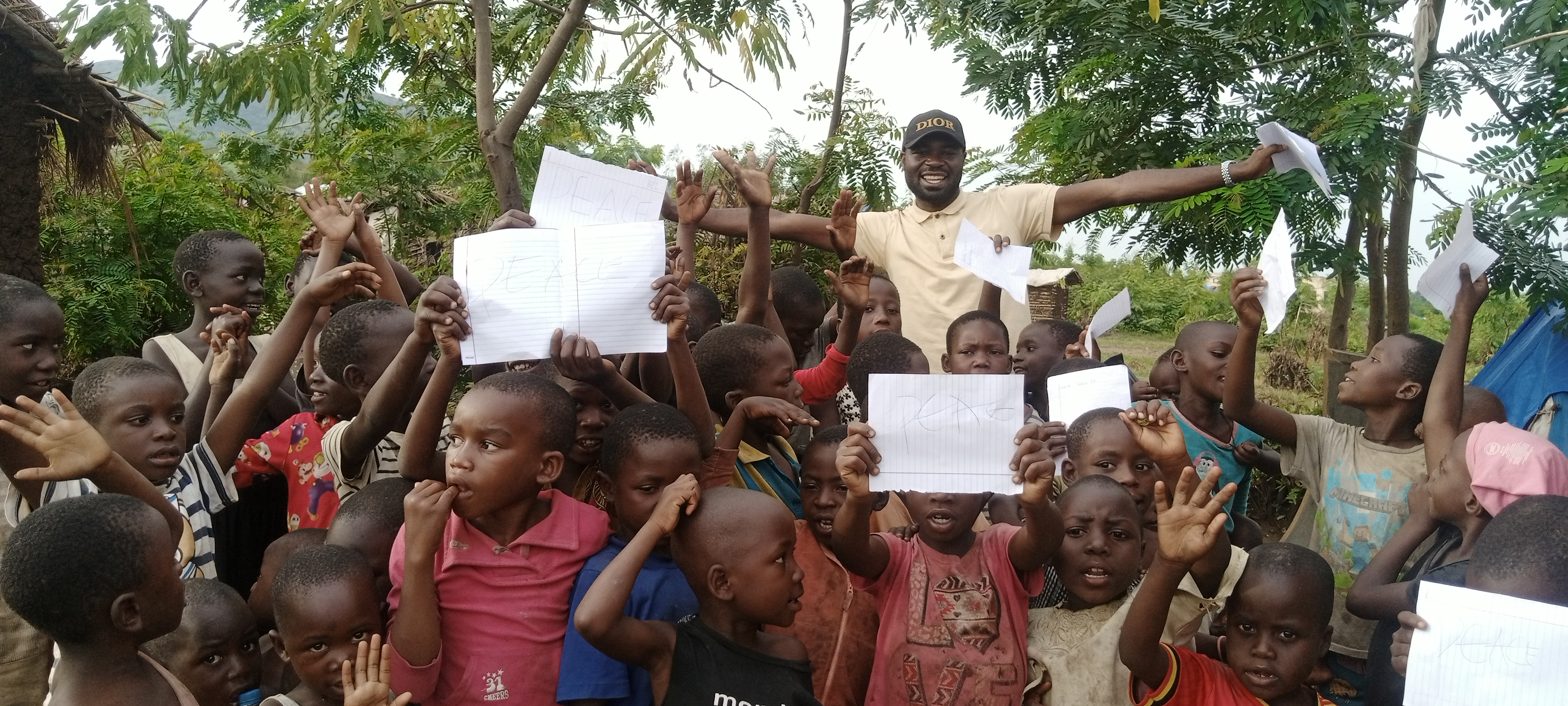 Quote: Our biggest challenge is illiteracy. Here i mean,there's lack of education at the camp due to the parents lack of financial to send their children to school and meet the school requirements.
We have tried our best as Muhokya Community International City of Peace to sensitise the community on the values of education for a peaceful community. We have introduced a peace school in the camp where attend to the children but formal education remains relevant.
---
---
Jean Paul Elongo, South Kiva, D.R. Congo: City of Peace
Quote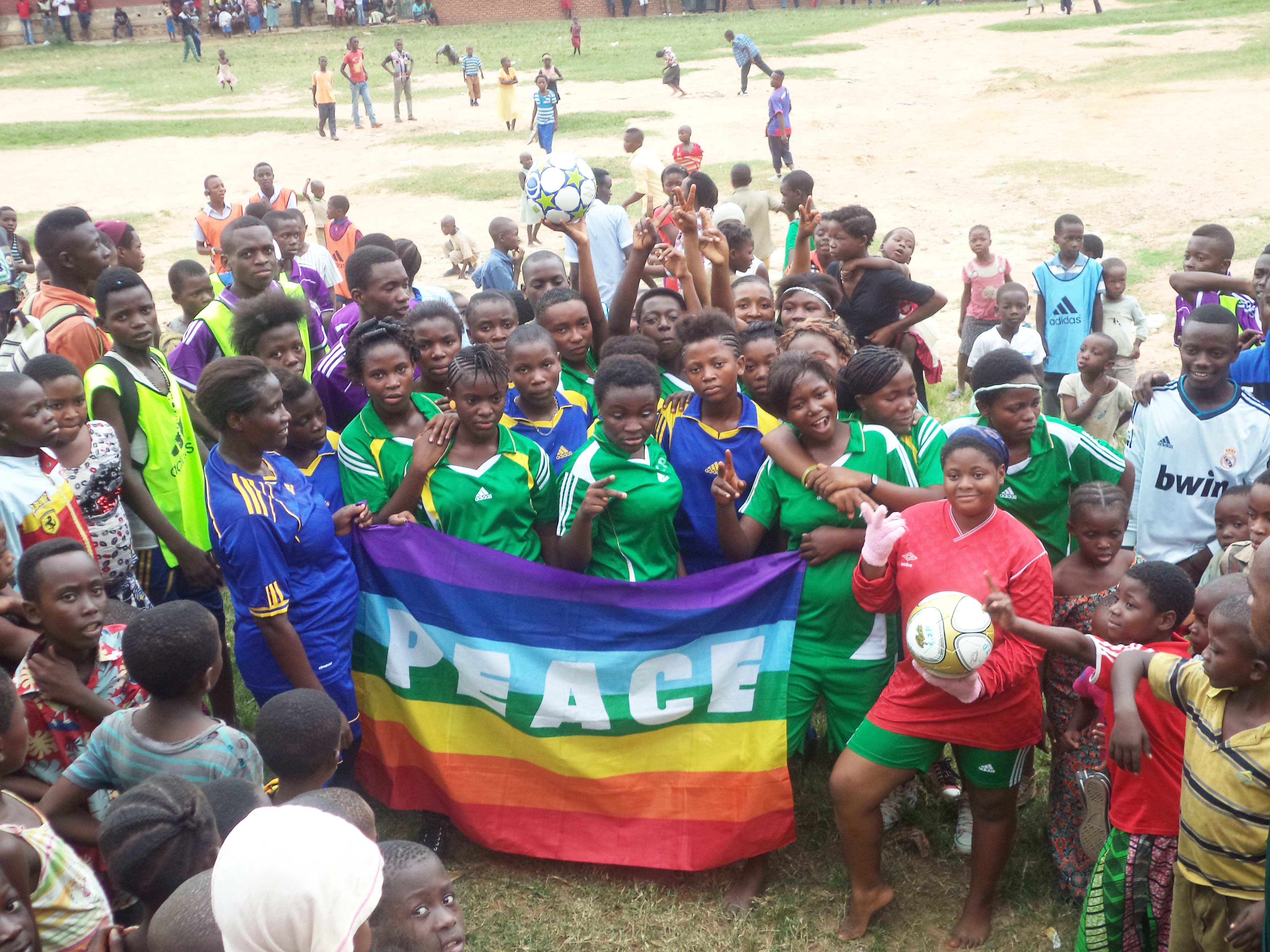 : After many years of armed conflict in the DRC, many children have been orphaned or displaced. Inter-ethnic violence and mistrust are ever-present. Additionally, there are insufficient resources preventing the treatment of trauma victims and the creation of peaceful and healthy communities.
The Centre des Jeunes pour la Paix (CJP) is a non-profit organization based in the province of Sud-Kivu in the east of the Democratic Republic of Congo. It was established in 2009 based upon the belief that football has the power to bring communities closer together and promote the peaceful resolution of conflicts.
Since then, CJP has been bringing together young girls and boys aged 6 to 30 from different communities divided by the conflict around weekly activities using football to promote peace, tolerance, social inclusion, health, education and gender equality.
---
---
D.J. Plante, Reading, PA, United States: City of Peace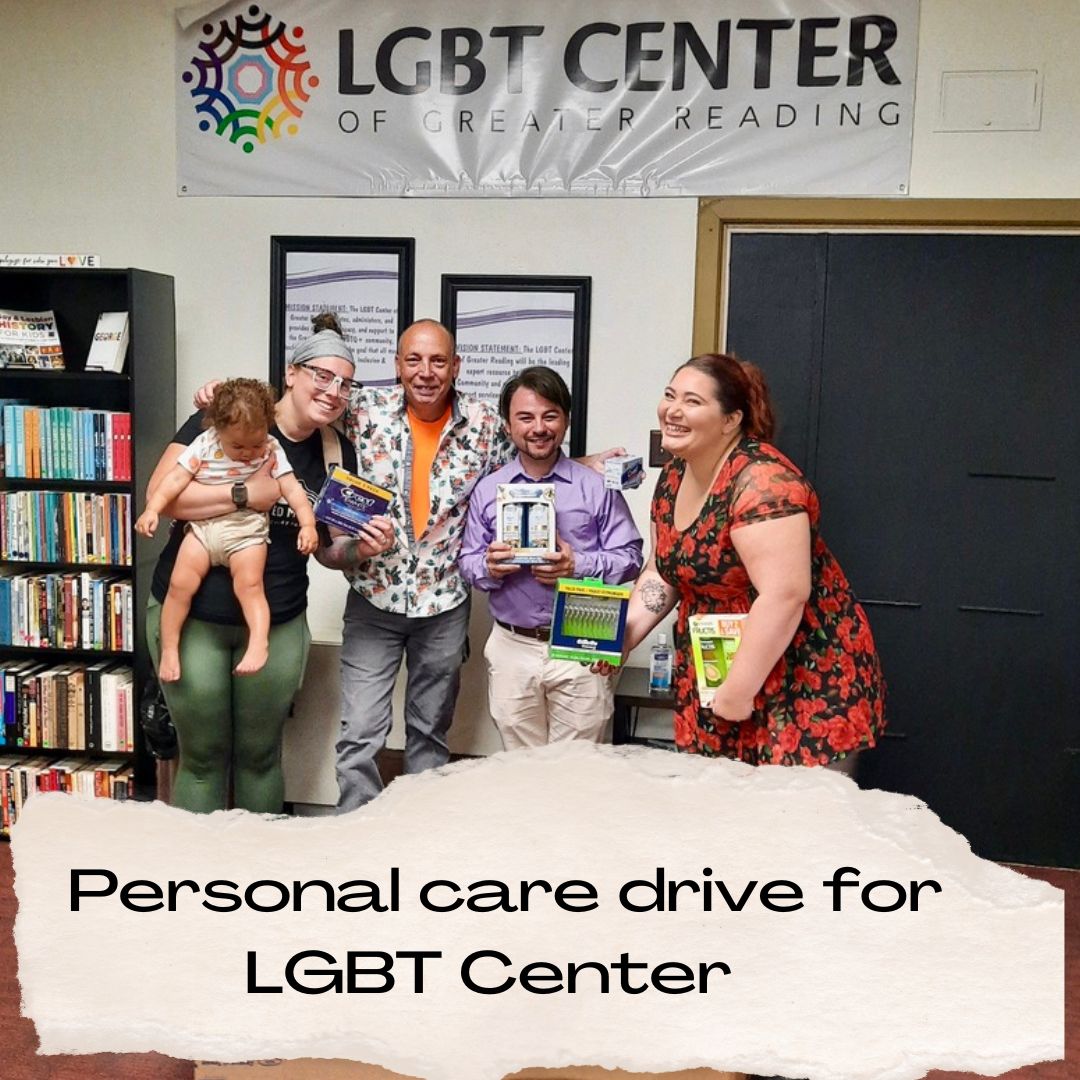 Quote: Without the primary needs of food, housing, and personal safety principally addressed, peace is not likely to be a priority. We collaborate with local nonprofit organizations in our community, such as:
• Family Promise, which provides transitional housing to local families.
• The Mill Creek Urban Farm that provides not only fresh and healthy food choices to citizens as well as providing organic seeds harvested from our own organic gardens.
• We donate organically grown fruits and vegetables to inner-city, donation-based community kitchen, Esperanza Café.
• "Providing Hope" for the most basic needs of Reading's homeless population through food and clothing drives.
• "Safe Berks", an organization that addresses the needs of women and families in crisis.
• The LGBT Center of Greater Reading to promotion a diverse, inclusive, and equitable space for all community members (photo).
• And advocates for Reading's Latino Community, Barrio Alegría.
---
---
Bunmi Otunuga, Oluyole, Oyo State, Nigeria: City of Peace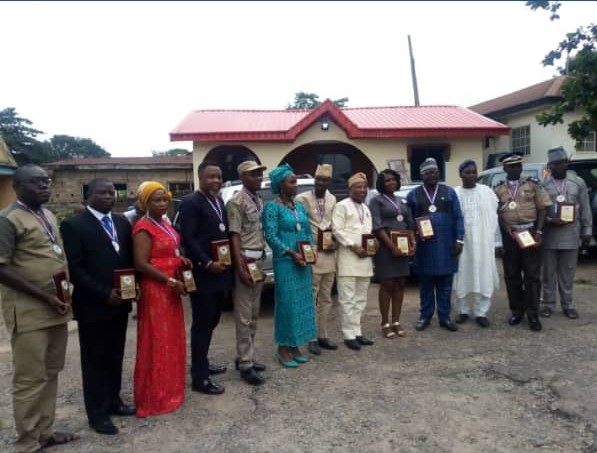 Quote: City leaders recognizing youth
The main community challenge we are addressing is the establishment of a Peace College to be christened Oluyole Peace College. Aimed at educating the inhabitants on the ideals of peace building, good governance, effective leadership, duties and obligations of each member of the community towards having a peaceful city.
We reached out to organizations who could support the initiatives, The Centre For Leadership And Good Governance International (an NGO) has volunteered to provide resource persons as part of the requirements to establish and sustain the initiatives.
The intended result is to have a well informed, educated and committed members of the community determined to make OLUYOLE a city of peace as a showcase for other International City of Peace and consequently contributing to global peace.
---
---
Mayor Mr. Young-hyun Baek, Pocheon, South Korea: City of Peace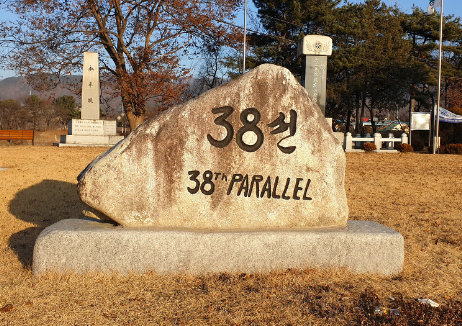 Quote: Our Vision is to be the Hub city of peace tourism on the Korean peninsula for the New Korean Peninsula System and Reunification.
Mission: Building the city of peace with forest and water resources recognized by UNESCO.
• Pocheon National Arboretum was designated as a Bioshpere Reserve of UNESCO (June 2010).
• Hantangang Geopark will be listed as World Geopark of UNESCO (scheduled for April 2020).
Goals: – Keep the historic and cultural heritage sites and tourism resources in good condition and creatively pass them on to local communities and their descendants.
– Implement the education for fostering and expanding the peace culture in the community and prepare for the future reunification through the administration and communication with citizens.
– Extensively share the peace heritage in the community by forming a network with the cities of peace all over the world.
– Implement the road, railway and aviation infrastructure for activating tourism linking South and North Korea.
– Propose the direction for the development in peace tourism on the Korean peninsula by developing the peace tourism products linking the Hantangang River, the DMZ, and Naegeumgangsan Mountain.
---
---
Download this Presentation. Click Here!.
---
---
TO SUPPORT THE MISSION OF INTERNATIONAL CITIES OF PEACE AND EMPOWER THESE ACTION PLANS FOR LOCAL/GLOBAL PEACE, PLEASE CONSIDER A CONTRIBUTION.

Thank you.

NOTE: For more extensive reasons and options for donating, click Support.
---