INTERNATIONAL CITIES OF PEACE

<<

GlobalNewscast >>

MAY, 2019 REPORT FROM CITIES OF PEACE AROUND THE WORLD
UPDATE
241 Cities of Peace in 54 Countries on 6 Continents!
2019 is the 10th Anniversary of International Cities of Peace. We have grown substantially and made an exceptional impact on the world. Peace leaders from 57 countries are using our City of Peace Platform to take the initiative,  volunteering time and energy,  writing grants for peace initiatives,  developing new technologies of peacemaking: conflict resolution,  sustainable agriculture,  cultural education,  care for orphans and women victims of war,  and hundreds of other ways to create safety,  prosperity,  and quality of life for ALL citizens in their communities.

A few of the 2018 Accomplishments from Peace City Leaders:
• Estimated 150 cities of peace commemorated the U.N. International Day of Peace
• Conflict Resolution in ICP Cities was presented to the Indiana Bar Education Seminar
• Peace leaders created the Cultural Peace Walk to follow the steps of Nemo Buddha, Nepal
• Formed an alliance with two Peace Institutes in Nanjing,  China
• Director of ICP keynoted Chinese Memorial Day and appeared on Chinese network TV
• The Lagos State, Nigeria network of Attorneys and judges provided legal support for women
• Camrose, Jamaica mentored community youth in leadership programs
• Nutley, New Jersey leaders mentored Tela, Honduras as a City of Peace
• A Rotary initiated network of peace cities on the Danube in Serbia was formed
• The ICP-initiated Globe Feast for Peace was held on every continent
• An interfaith peace conference was held by leaders in Hazzara, Pakistan
• ICP recommendation for Bamenda, Cameroon helped achieve funding
• ICP co-sponsored a Sustainability conference in Bhopal, India
• Sedona, Arizona leaders produced the fall "Imagine" magazine for peacebuilding
• Buenos Aires leaders have established over 20 Cities Committed to Peace
• Ojai, California added a "Nuclear Free Community" sign below their ICP signage
• Benin, D.R. Congo implemented a violence early warning system
• Ashland, Oregon presented the Flame of Peace initiative at the United Nations
• Dayton, Ohio templated a unity-driven initiative with over 140 organizations
• Nateete, Uganda initiated a Public Safety initiative for community policing
• Many, many more programs and events!
2018 witnessed Cities of Peace established in these communities:
• Gulshan Iqbal, Pakistan • Makobola, D.R. Congo • Kpeve, Ghana • Bhopal, India • South Delhi, India • Tijuana, Mexico • Butembo, D.R. Congo • Beni, D.R. Congo • Narkatiagan, India • Kolkata, India • Gurgaon, India • Ernakulam, India • Kalehe, D.R. Congo • Fort Portal, Uganda • Camrose, Jamaica • Nyangezi, D.R. Congo • Westerly/Pawcatuck, U.S.A •. Franklin Township, U.S.A •. North Ibadan, Nigeria • Masisi, D.R. Congo • Ggaba, Uganda • Soppo, Cameroon • Kitengela, Kenya • Kambia, Sierra Leone • Bengaluru, India • Jos, Nigeria • Kigali, Rwanda • Namo Buddha, Nepal • Neuve, Argentina • Hazara, Pakistan • Yaba, Nigeria • Lekki, Nigeria • Ajah, Nigeria • Ploiesti, Romania • Awe, Nigeria • Victoria Gardens, Nigeria • Norwich,  CT, U.S.A •. Cincinnati,  OH, U.S.A •. Greater Zanzibar, Tanzania • Nutley,  NJ, U.S.A •. Hyderabad, Pakistan • Kabarnet, Kenya • La Paz, Bolivia • Vernadillo, Colombia • Central Luwerro, Uganda.
"There is beauty and power in unity. We must be united in heart and mind. One world,  one people. "
— Lailah Gifty Akita,  a Ghanaian writer and founder of Smart Youth Volunteers Foundation
IN FOCUS
One advantage of establishing an International City of Peace is the legitimacy it brings to grassroots peace-building initiatives. Our network provides global funding organizations with "shovel-ready" programs and leaders that are vetted, tested and committed. Once a sound grant proposal is written, the Director of International Cities of Peace writes a recommendation to support the application. Many leaders have received funding based on that help.
How to Write a Grant Proposal
The following steps are outlined on a free document provided on the ICP website, written in detail by a funding organization.
Step 1: Agree on the Problem
Step 2: Describe What You Hope to Achieve
Step 3: Design Your Program
Step 4: Locate Funding Sources
Step 5: Write Your Proposal
Helpful in particular are to study the criteria, use a checklist if provided, consider the help of an experienced grant writer, edit before submitting, and meet their deadlines. Once a complete proposal has been written, consider sending it to the ICP Director for recommendation: info@internationalcitiesofpeace.org
There are many resources to learn about fundraising and grants. Tere is one provided in PDF format on our "Documents" page: https://www.internationalcitiesofpeace.org/about/documents/
NEW CITIES OF PEACE!
234th Pekanbaru, Indonesia: City of Peace
The organizational leadership of Scale Up, including liaison Irfan Miswari has established their City on Sumatra Island as an International City of Peace. Leaders Ahmad Zazali, Harry Oktavian, M. Rawa El Amady, and Dan Iwan Tjitradjaja (Alm) formed a service organization that has succeeded in facilitating 16 conflicts resolutions in Riau. Scale Up is also active strengthening and assisting communities to get access managing natural resource. https://www.internationalcitiesofpeace.org/cities-listing/pekanbaru_indonesia/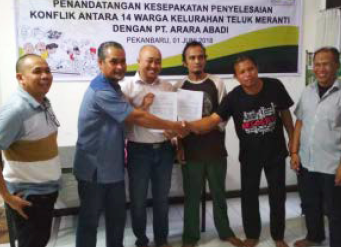 235th Sarno, Italy: City of Peace
An international visual artist, Gladys Mabel Cantelmi is President of As.Mu.Do. – Peace and Justice non profit – an Embassy of Peace and the Artistic Director of the Museum Ruffo Medieval Castle. She is working through her extensive artistic network to connect cities across the globe. https://www.internationalcitiesofpeace.org/cities-listing/sarno-italy/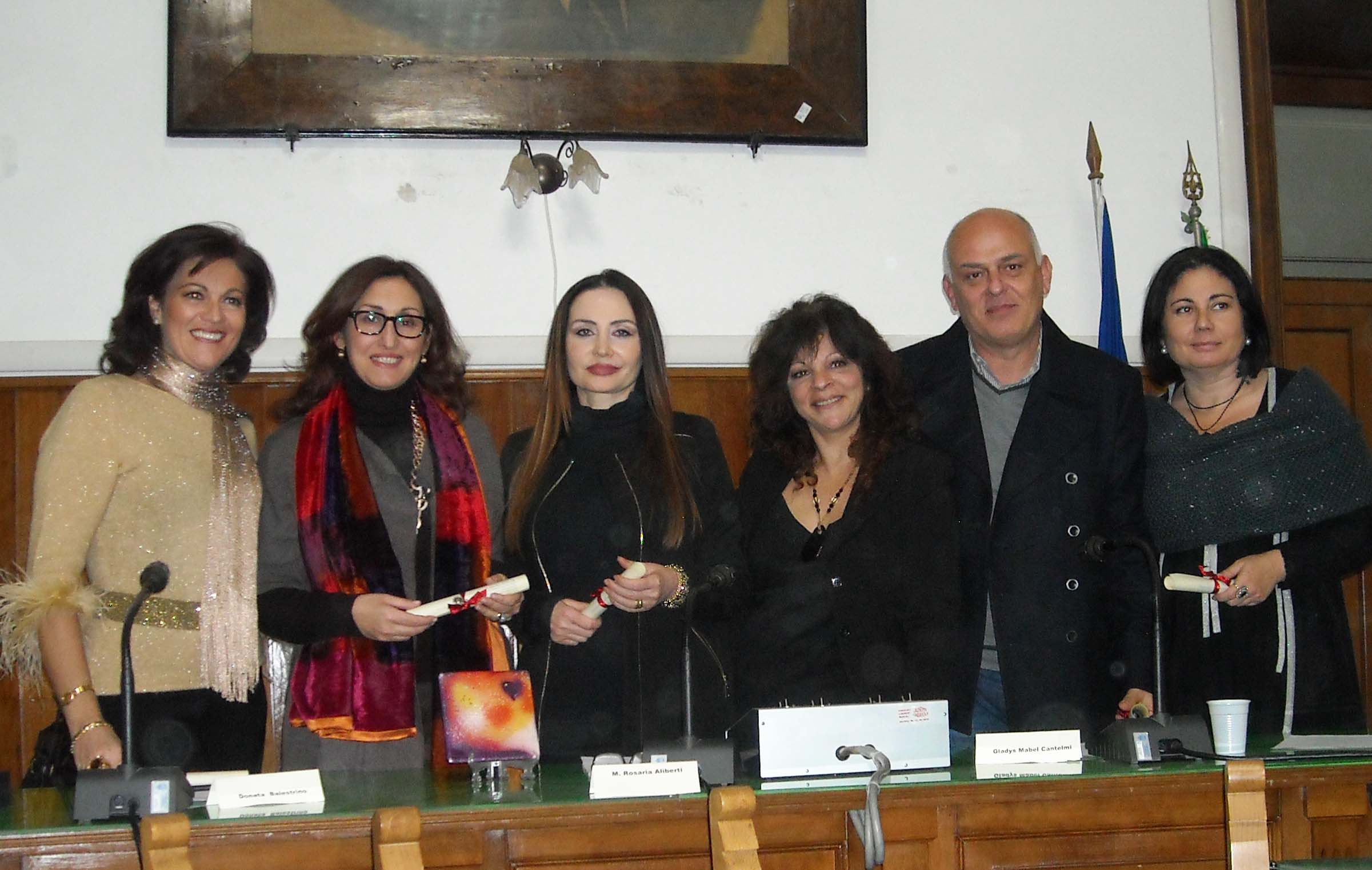 236th Kibaale, Uganda: City of Peace
Januarius Rubaire and his colleagues at the Kibaale Rural Development Foundation have established Kibaale as an International City of Peace and recharged their organization to work for poor communities and vulnerable children and also implement programs to protect the environment. Among the many areas of concern are water and sanitation, education, health, and economic development. https://www.internationalcitiesofpeace.org/cities-listing/kibaale-uganda/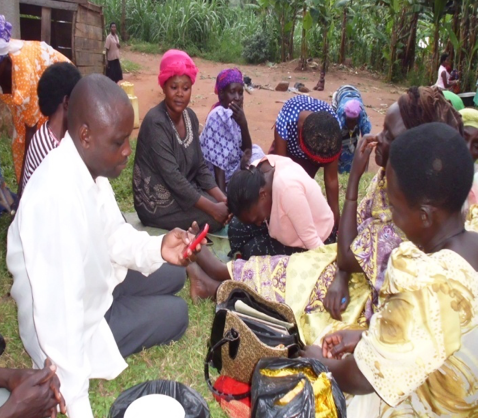 237th Ocala, Florida, U.S.A.: City of Peace
As liaisons for the Ocala City of Peace initiative, Dr. Manal Fakhoury and Jessi Miller are associated with Olin International and have been active in Ocala civic and social for many years. The City Council recently Proclaimed as a City of Compassion.  As with many communities in the International Cities of Peace network, it is the intention of the organizers to work with the Ocala City Council to secure a Proclamation or Resolution publicly affirming the City of Ocala as a Council-recognized International City of Peace. https://www.internationalcitiesofpeace.org/cities-listing/ocala_florida_u-s-a/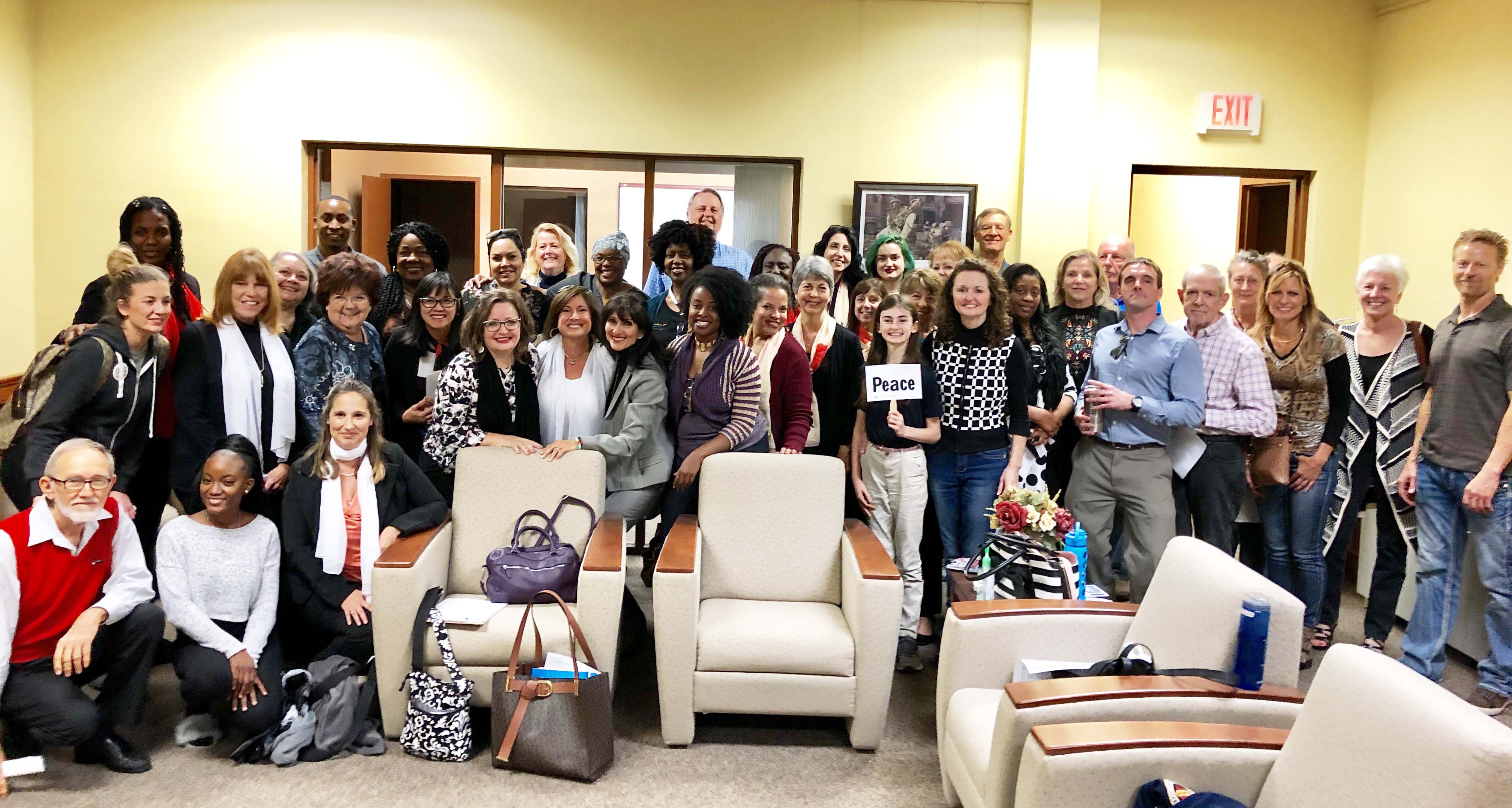 238th Ibeju Lekki, Nigeria: City of Peace
Joining a network of judicial and mediation professionals networked by leader Ayo Ayoola-Amale in Logos State, Nigeria, Asian Dora Essien earned a Bacholor of Laws, LLB Degree from the University of Cross River State (now University of Uyo) and was called to the Nigerian Bar. She, subsequently obtained a Masters Degree in Humanitaran and Refugee Studies (MHRS) from the University of Lagos in 2006. She is a Founding Partner of Active Law (Barristers and Solicitors) has been actively involved in corporate law practice as well as alternative conflict resolution. https://www.internationalcitiesofpeace.org/cities-listing/lagos-state-nigeria/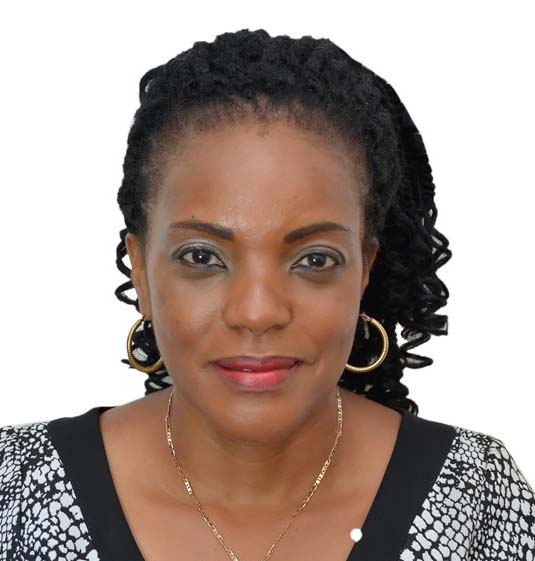 239th Surulere, Nigeria: City of Peace
Omobola Oyedele joins the Lagos State, Nigeria network of judicial and mediation professionals. "On my quest to begin to affect my environment and people more meaningfully, I looked for various NGOs where I could volunteer my time. This search led me to ADR introduced to me by a Lagos State Certified Mediator. I took the required extensive course and proved myself able to mediate disputes to the satisfaction of all parties and subsequent peaceful coexistence of all parties. I am a Lagos State Certified Mediator." https://www.internationalcitiesofpeace.org/cities-listing/lagos-state-nigeria/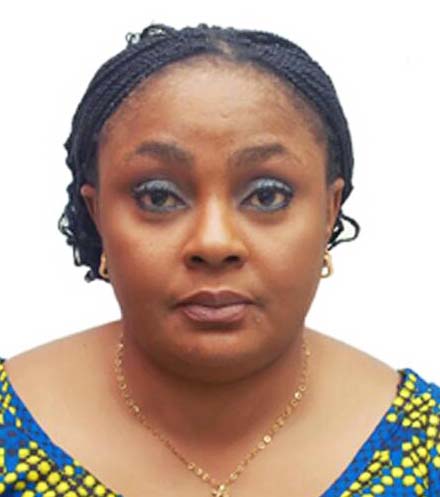 240th Lagos Island, Nigeria: City of Peace
Joining the Lagos State Cities of Peace network, Abiye Tam George practices and volunteers in Lagos Island. She is an accredited Mediator (Panel of Neutrals) – 2017 to date, Lagos Multi-Door Courthouse (LMDC), Lagos State High Court, Igbosere. She is Executive Director of Tamabofri Educational Services Limited, as well as Director Legal of the Institute of Communication and Corporate Studies in Lagos. https://www.internationalcitiesofpeace.org/cities-listing/lagos-state-nigeria/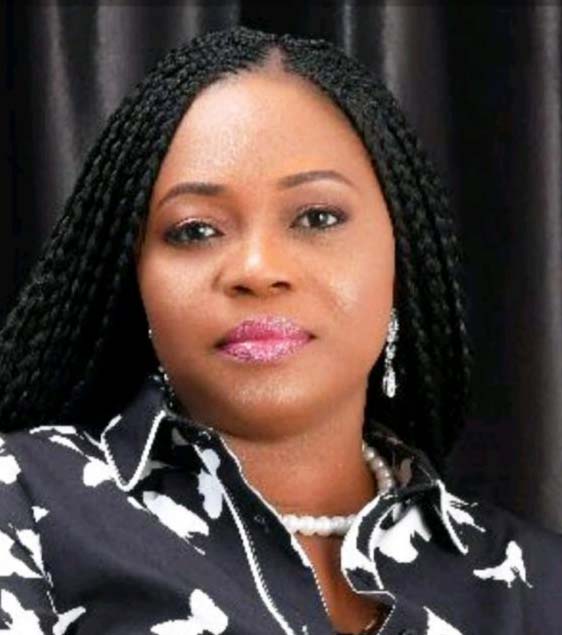 241st Tela, Honduras: City of Peace
Wonderful news from Honduras, which has been in the news for violence and political division. Mayor Dario Alehandro Munguia and the citizens of Tela have established Tela, Honduras as an International City of Peace. Civic and community leaders are increasing efforts to "Involve every person of different sectors of the community to define peace, identify the necessary actions to line up to peace and help system to achieve the actions to obtain peace." https://www.internationalcitiesofpeace.org/cities-listing/tela-honduras/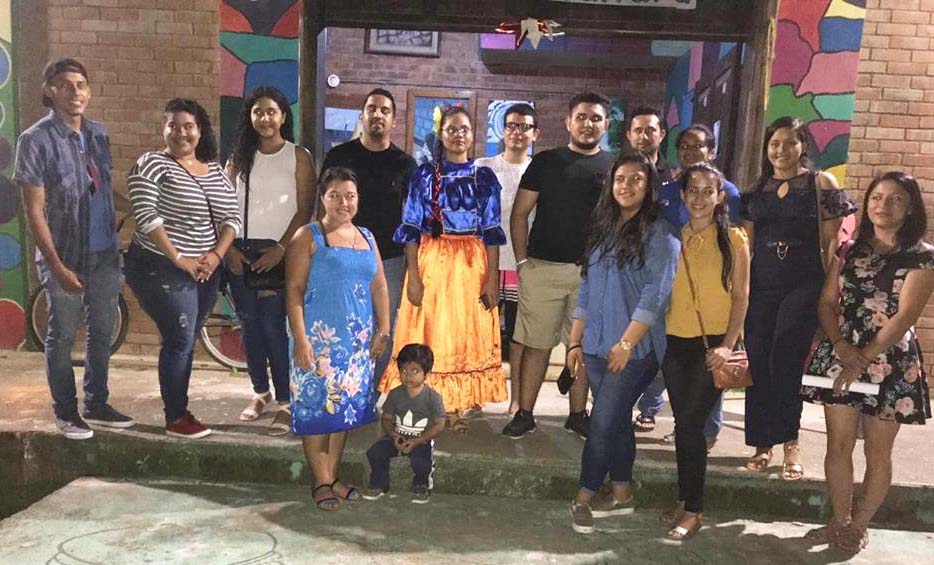 FROM THE DIRECTOR
Ten years have passed and the world has taken many leaps forward… and backward. If we could define "peacemaker", they are those who know their responsibility to make the world safer, more prosperous and provide a high quality of life for their family, community, and the world.
Safety: Freedom from risk of injury, danger or loss
Prosperity: Freedom to achieve a good standard of living
Quality of Life: Freedom to enjoy health and happiness
I commend the leaders and members of over 240 Cities of Peace around the globe for stepping up to this responsibility. Together  we are planting the seeds of peace,  tilling the soil for the future,  growing food for the soul that will create a culture of peace for our future.
In Year 2025,  our goal is to achieve 1000 Cities of Peace to be the tipping point for global peace. The challenges we face as humanity make this goal a necessity. As the world becomes smaller in terms of social networking,  and larger in terms of divisiveness,  the future depend on villages,  town,  and cities to demand a safer,  more prosperous,  and increasing quality of life for ALL citizens.
I ask you to help with the following:
• ESTABLISH a City of Peace or build on a current initiative
• UNIFY: Be open and engage other peacemakers
• TAKE ACTION: Initiate programs that reduce conflict
• MENTOR: Reach out to your network and encourage other Cities of Peace
• CONTRIBUTE: Volunteer with or donate to this initiative
"True peace can rarely be imposed from the outside; it must be born within and between communities through meetings and dialogue and then carried outward."
― Jean Vanier, "Finding Peace"
Together, we are up to the task. Thank you.
Sincerely,
J. Fred Arment,
Executive Director,
International Cities of Peace
MONETARY SUPPORT NEEDED! THANK YOU.
Option 1. Fearless Community Membership: Starting at only $25 per year.
Option 2. Ambassador Club Patron: A yearly contribution of great generosity and hope.
Option 3. 10th Anniversary Benefactor: Larger donation from supporters who deeply believe in the City of Peace Movement.

PayPal: Info@internationalcitiesofpeace.org
or,
Checks Payable to: Peace Dayton or Cities of Peace
1740 E. Stroop Rd.; #291761
Dayton, Ohio 45429
Website: https://www.internationalcitiesofpeace.org/
Facebook: https://www.facebook.com/groups/internationalcitiesofpeace/
LinkedIn: https://www.linkedin.com/company/3565355/admin/
To Receive Newsletters: Click Here!