Global
UPDATE
DECEMBER, 2019
REPORT TO CITIES OF PEACE AROUND THE WORLD
LATEST NEWS
GROWING EXPONENTIALLY: The network for the global association International Cities of Peace has exceeded 260 Cities of Peace in 57 countries on 6 continents.
UNIQUE AND PRACTICAL PROGRAMS: Volunteer specialists in marketing, fundraising, and education are working with leaders of Cities of Peace around the globe. Projects in Africa, Asia, South and North America have been granted funding based on recommendations of International Cities of Peace.
PEACE DAY, 2019: Celebrations, working sessions, vigils, educational programs, and on-the-ground peace building occurred on September 21st and all month in coordination with the United Nations International Day of Peace. "Climate Action for Peace" was the 2019 theme.
View Page
DIRECTORS IN SIX COUNTRIES, FIVE CONTINENTS: Four new Board Members joined the board of directors for the nonprofit organization Cities of Peace, Inc. They will work with current Board Members Inés Palomeque of Buenos Aires, Argentina; Bishop Mabwe Lucien of Fizi, D.R. Congo; Peter vanden Dungen of Bradford, England; and Jule Rastikis, Dr. Gabriela Picket, and J. Frederick Arment of Dayton, Ohio in the United States.
---
NEW BOARD MEMBERS
Professor Liu Cheng, Nanjing, China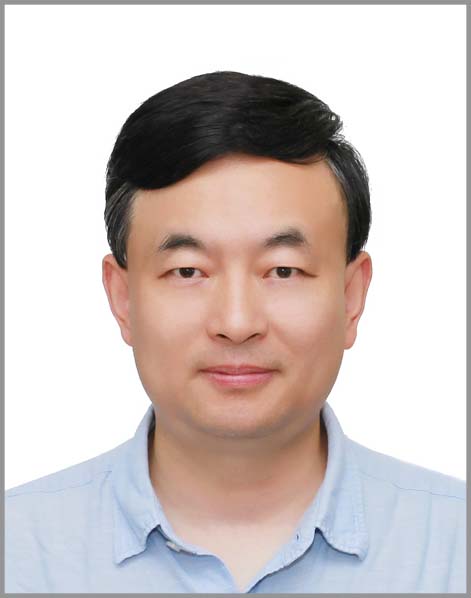 Liu Cheng is Professor for History, Director of Institute for Peace Studies, in School of History, Nanjing University. He holds concurrent posts as vice president of Society of World History of Jiangsu Province, member of China British History Association, vice director of The Center for Collaborative Innovation in the South China Sea, director of Peace Studies Center in The Institute of Nanjing Massacre History & International Peace, senior researcher of The Charhar Institute, vice president of Peace Culture Research Association of Hunan Province, member of the executive committee of Northeast Asia Regional Peacebuilding Institute, member of Asia-Pacific Peace Research Association, member of China in Transcend International.
---
Ayo Ayoola-Amale, Lagos, Nigeria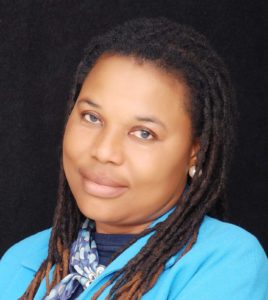 Dr. Ayoola-Amale is the International Cities of Peace liaison for the Lagos Network, which includes a Team of mediators in Lagos, having Barrister and Mediators. Ayo has been a Mediator for years and will further strengthen the pro bono services in Mediation for the poor in the Ikorodu community to promote peace and non-violence with the support of ICP Lagos Network of Mediators to help in building peace in that community and other communities in Lagos.
---
Dennis Wong, Westport, Connecticut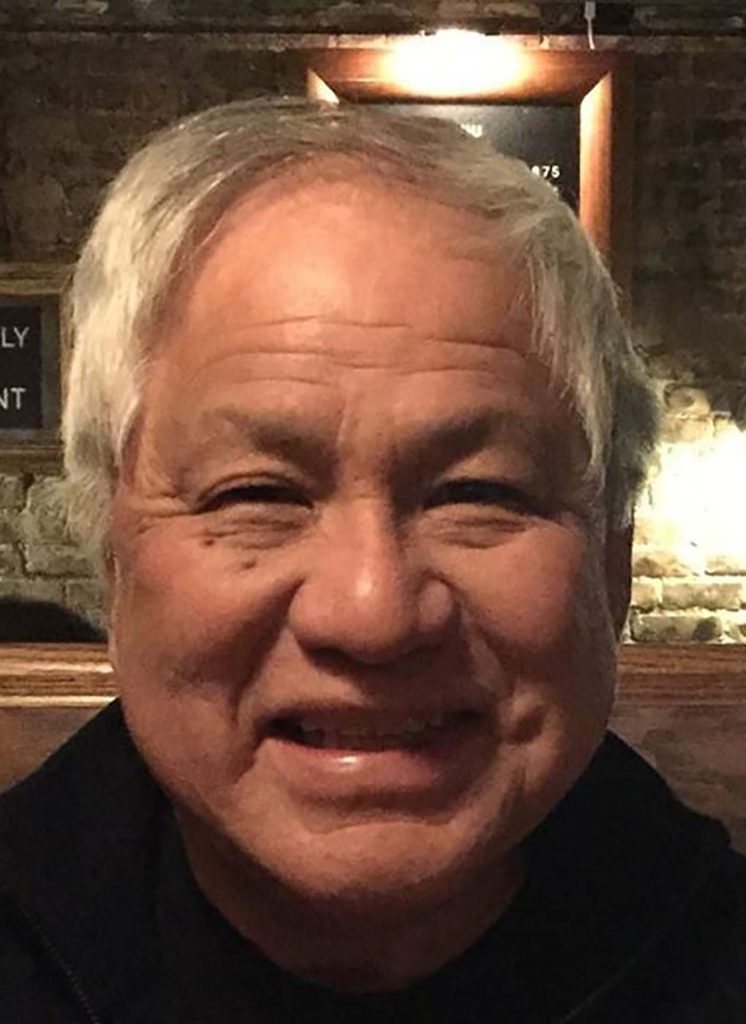 A business strategist and Rotarian, Dennis Wong is a Hawaiian living near his family in Westport, Connecticut. Dennis holds an MBA from Michigan State University and a B.A. from Northwestern University. He is co-founder of the Rotarian Action Group for Peace. Dennis is expert in business and product development, marketing communications, and customer relations. His people-centered focus is evident not only in his business experience but also in his philanthropy work, including support for an inner-city school in Bridgeport, Connecticut and an orphanage in Haiti. Dennis will hold one of the permanent U.N. grounds passes as the official representative for Cities of Peace, Inc.
---
Joe Mingo, Dayton, Ohio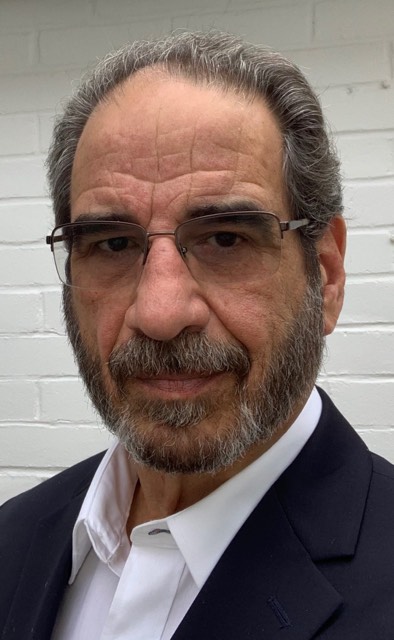 Joe Mingo holds a Bachelor of Arts in Political Science from Wright State University and a Juris Doctor degree from  Capital University School of Law. Joe was Government Relations Manager for the City of Dayton, Ohio. At Wright State University he served as Director of Government and Military Relations. For International Cities of Peace, he provides bookkeeping services and is involved in fundraising operations.
---
New Advisory Council Member
Zhang Jianjun, Nanjing, China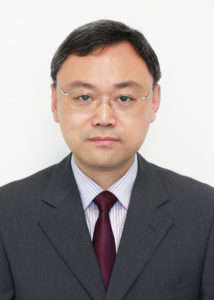 Memorial Hall for Victims of the Nanjing Massacre Director Zhang Jianjun joins International Cities of Peace as Special Distinguished Advisor for Southeast Asia. He is also Executive Director of Institute of Nanjing Massacre History & International Peace and the chief editor of the academic journal Japanese Invasion of China History Research, and popular journal on history Purple Grass.
NEW CITIES OF PEACE THIS QUARTER
250th: Atlanta, United States: City of Peace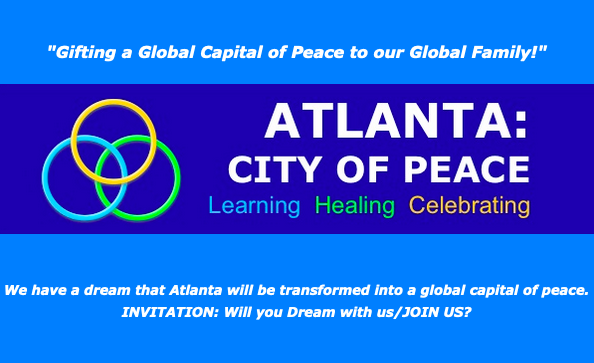 John R. Naugle has been working since 2006 to re-brand Atlanta, Georgia, U.S.A. as an International City of Peace. The mission, vision, goals and brand for "ATLANTA: City of Peace" are quite extensive and they celebrate the legacy and birthplace of Dr. Martin Luther King Jr. In December 2020 this city will host the World Summit of Nobel Peace Laureates. Atlanta has only recently joined the International Cities of Peace network as the 250th member City, but was one of the earliest Cities of Peace, founded in 2004.
Atlanta Webpage
---
251st: Coyah, Guinea: City of Peace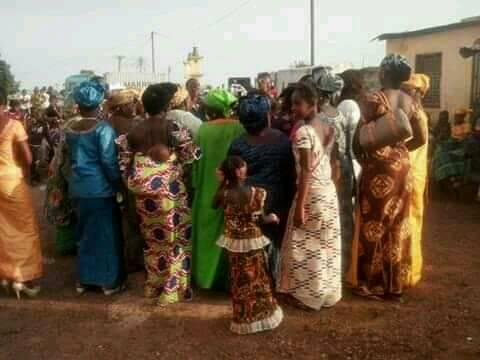 Victoria Williams founded "Let the Women Speak", a platform in which women stand and exercise their rights. The organization empowers other women through skill training to enable them to  discover their talent and live on those talents.
---
252nd: Khartoum, Sudan: City of Peace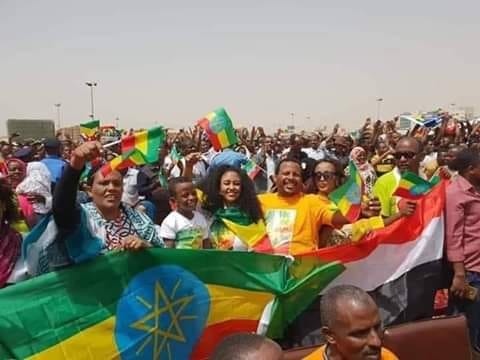 Sharaf Alawad and his colleagues know the importance of peace building in terms of safety, prosperity and quality of life. According to news reports, on 3 June 2019, Khartoum was the site of the Khartoum massacre, where over 100 dissidents were murdered, hundreds more injured and 70 women raped by Rapid Support Forces (RSF) in order to forcefully disperse the peaceful protests calling for civilian government. As the country moves forward in transition, the work of peace makers is essential and Sharaf and his colleagues are essential.
---
253rd: Kawempe, Uganda: City of Peace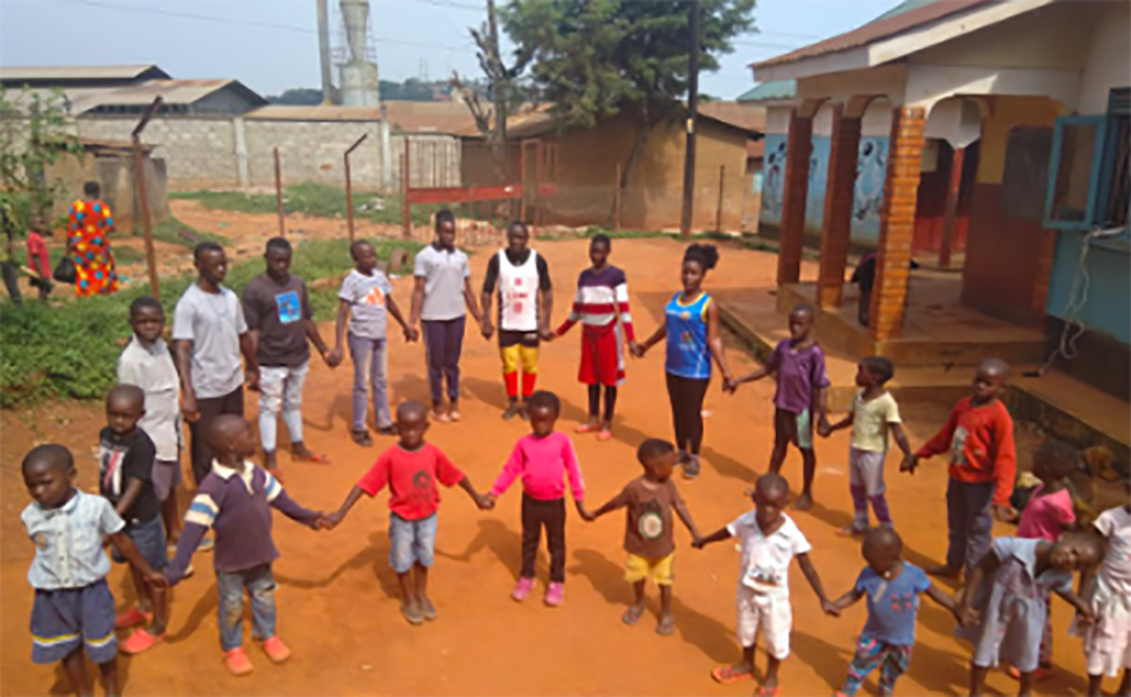 We welcome Paul Busulwa and his colleagues who have established Kawempe near Kampala, Uganda as an International City of Peace. The first group meeting resulted in the development of a vision, mission, and goals to foster a Culture of Peace in Kawempe. The group's practical approach resulted in the first Free Health Clinic in Kawempe.
---
254th: Indianapolis, Indiana, United States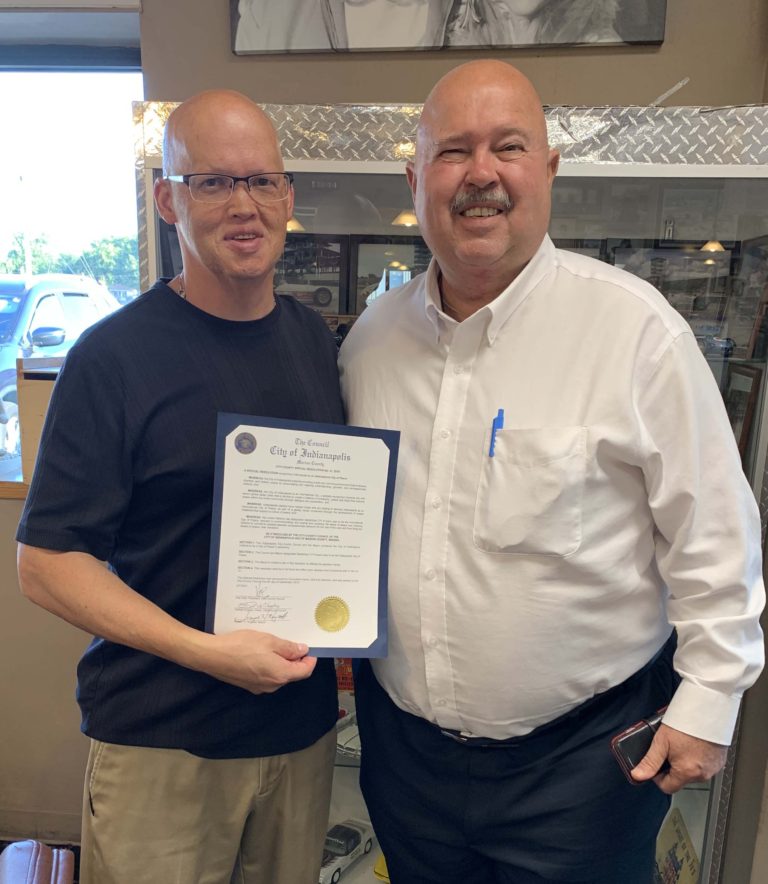 We welcome Scotty Bruer and the Indianapolis Peace Alliance, which has established Indianapolis as an International City of Peace. Scotty is founder of Peace Now. The Indianapolis Peace Alliance will endeavor to further establish a unity effort to foster greater safety, prosperity and quality of life for all citizens of their City.
---
255th: Uyo, Nigeria: City of Peace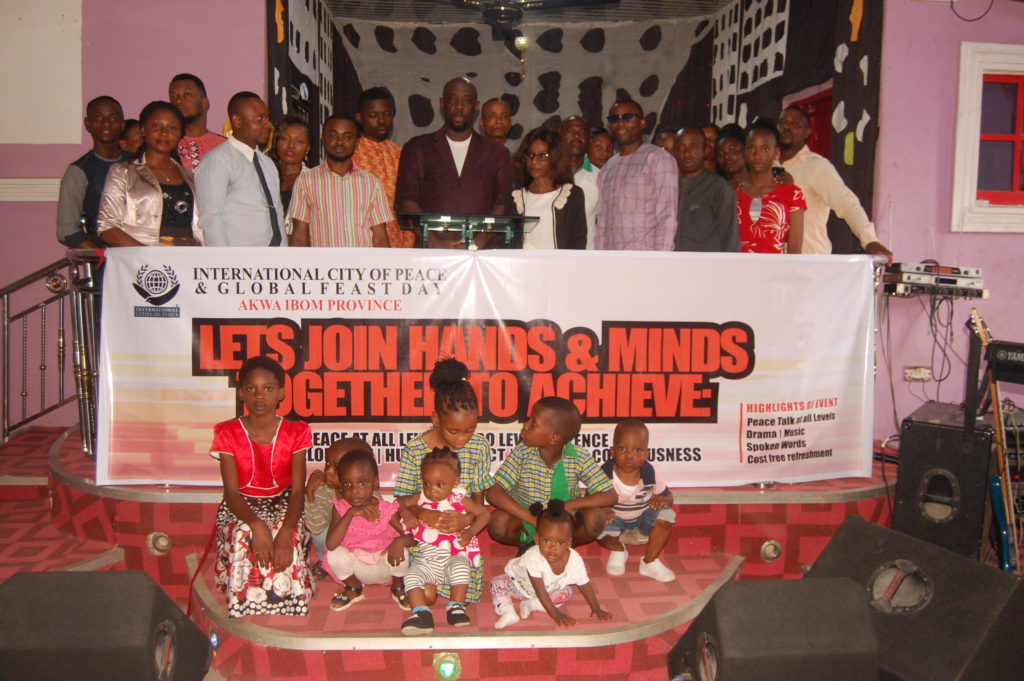 We welcome State Coordinator Walter Utibe and Secretary Udoh Ubokobong who are working to unify the Akwa Ibom State by establishing multiple communities as International Cities of Peace. The mentor for this initiative is Bishop Dr. Joseph Rankin, Ambassador for the International Human Rights Protection Services out of Naples, Florida in the United States. The ultimate goal of the group is to coordinate representative in all thirty-one (31) local governments that are in the Akwa Ibom Province then begin to plan events and programs as the representatives in the 31 cities come together.
---
256th: Oron, Nigeria: City of Peace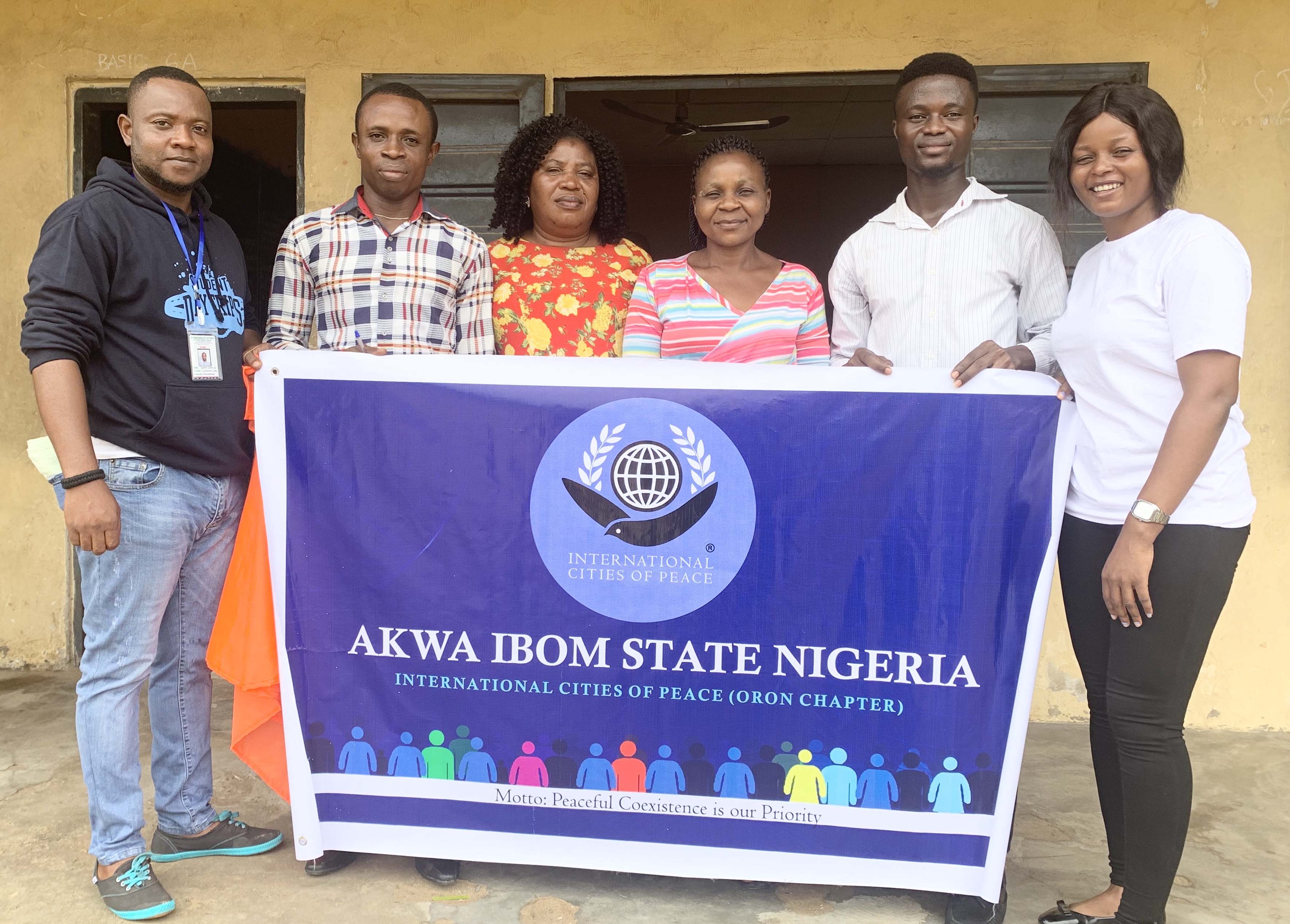 Kristen Okon is Representative for the Oron team in the Akwa Ibom State. "For every community," Kristen says, "there is a fair share of conflict and the Oron people are not exempt from this ugly reality. Communities in Oron suffer from misunderstanding and poor communication among individuals with different people having different expectations on how things should be done, and this can be attributed to lack of proper formal education.
---
257th: Bunamwaya, Uganda: City of Peace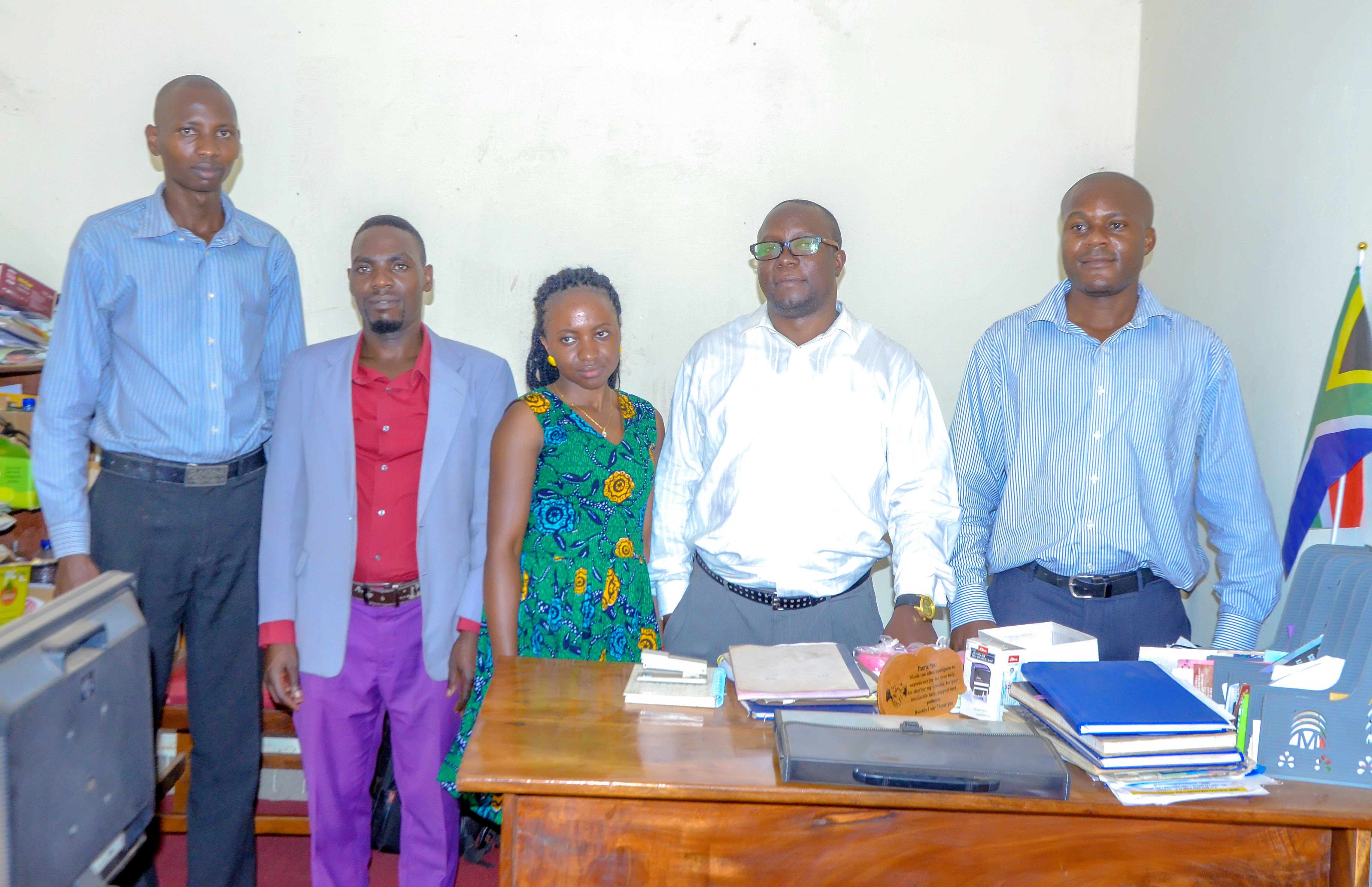 We welcome Mpungu Henry and the Fellowship for Community Enlightenment, which "has a vision for a peaceful, democratic, prosperous Uganda. A country where all its citizens have enough to eat and decent healthcare, a country where women are treated with equality and respect and children are not dying of disease and malnutrition, a country where every life matters. Although the fellowship has only been in existence for few months it has already published it's first book titled 'Mastering Nonviolent Resistance' and intends to use this to help raise money for the fellowship so it can pursue it's vision."
---
258th: Chilpancingo, Mexico: City of Peace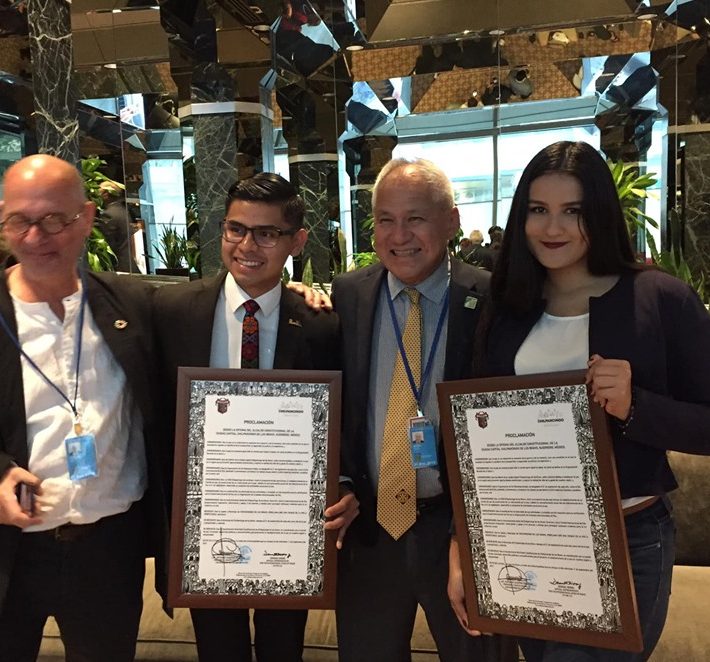 We welcome Gisela Valenzo Rodriguez, with mentor Wendy Carbajal Sotelo and the citizens of Chilpancingo, Guerrero. The group presented the Proclamation from the City to representatives of ICP at United Nations headquarters in September, 2019 on International Day of Peace. The Chilpancingo for Peace Committee has an extensive mission, vision, and goals for increasing the safety, prosperity, and quality of life of their community.
---
259th: Abak, Nigeria: City of Peace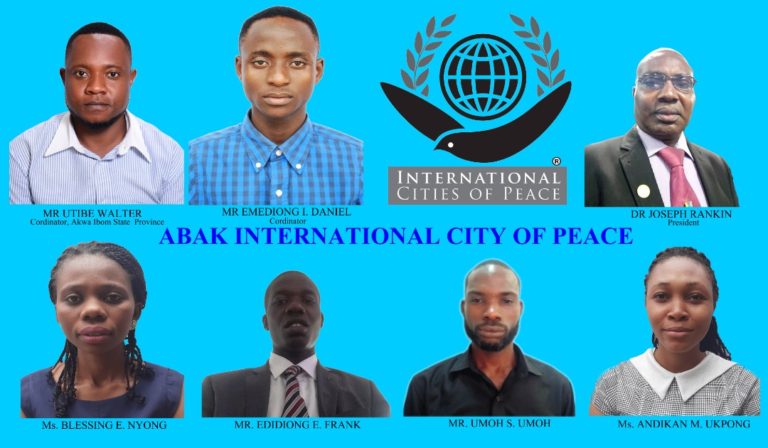 From Emeding Iboro Daniel, Representative of Abak, a city in Akwa Ibom, Nigeria: "Peace is not just absence of war but also a state of mind, individual or collective social cultural, political and economic harmony. Hence, to build a culture of peace, we need to develop justice and respects of human rights to fight against poverty. Abak community is not an exemption in the ugly reality of different conflicts arising as a result of land dispute/ inheritance, poor communication amongst individual, lack of youth empowerments, lack of basic social amenities such as good drinking water, electricity supply in rural areas etc, poor state and lack of formal education, poor health facilities etc."
---
260: Nsit Ibom, Nigeria: City of Peace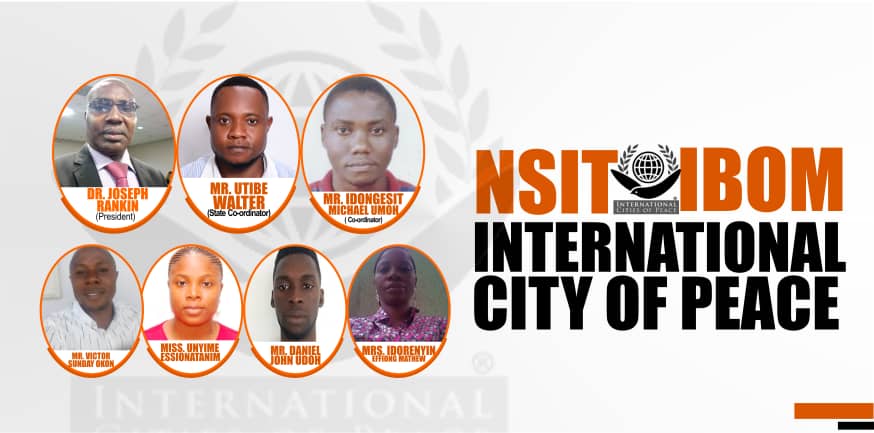 From Idongesit Michael Umoh, Representative of the initiative to make Akwa Ibaom as State of Peace: "Peacelessness, which refers to the situations, especially in developing countries, where, in spite of the absence of war, human beings are suffering just as much from poverty, malnutrition, disease, illiteracy, discrimination, oppression and so on, as from war have also plagued the people of Nsit Ibom. But with Peace, our communities and individual lives will be enriched, as it will direct us to embrace diversity and support one another to the fullest extent possible. Through peace and interfaith collaborations, events, campaigns, rallies, anti-bullying and other violence prevention initiatives in schools as well as restorative justice programs in schools and community settings that focus on healing rather than punishment, we intend to promote and provide a cornerstone for attaining a sustainable, just, meaningful, vibrant, and fulfilling personal and community life among the people of Nsit Ibom."
---
OTHER NEWS
Global Silent Minute, 2019
Harness the Power of Cooperation
Pause for One Minute for One Humanity

From Dot Maver, founding President of the National Peace Academy; Advisory Council for International Cities of Peace: We invite you and your community to ring bells and participate in one minute of silence at the exact same time around the world on December 21, 2019 at 9 pm GMT – 4:00pm New York and 9:00pm London on December 21; and 8:00am Sydney and 2:30am Darjeeling on December 22.
Ashland Global Peace Conference, 2019
The International Cities of Peace around the globe commemorated Peace Day, 2019. There were many amazing and profound events on all continents. In Ashland, Oregon: City of Peace, the local Culture of Peace Commission held a wonderful Peace Conference, the keynote of which was delivered by 
Ambassador Anwarul K. Chowdhury, Former Under-Secretary-General and High Representative of the United Former President of the UN Security Council. Thanks to all peace leaders for your tireless dedication to Peace Day and peace work 365 days a year. Here is the Ambassador's speech:
Keynote Speech on the Global Movement for the Culture of Peace
---
NEWS FROM THE DIRECTOR
The growth of International Cities of Peace is opening many doors for global peacemaking. 
Last July, representatives from International Cities of Peace presented at the 2019 Friendship Force Annual Conference in Denver, Colorado. Thanks to Julie Vann of Beavercreek, Ohio; Bev and John Titus of Urbana, Ohio City of Peace; and Danielle Henson of Elgin, Illinois City of Peace. We welcome all Friendship Force members to join our network.
In mid-December this year, I will be traveling to Nanjing, China for the third time in less than two years. The alliance between our organization and the two Peace Institutes in that City of Peace (our 169th and the first in China) are growing stronger. The mission for this trip is to determine criteria for more Cities of Peace in Southeast Asia. The trip is being funded by the UNESCO Chair on Peace Studies and the Memorial Hall for Victims of the Nanjing Massacre.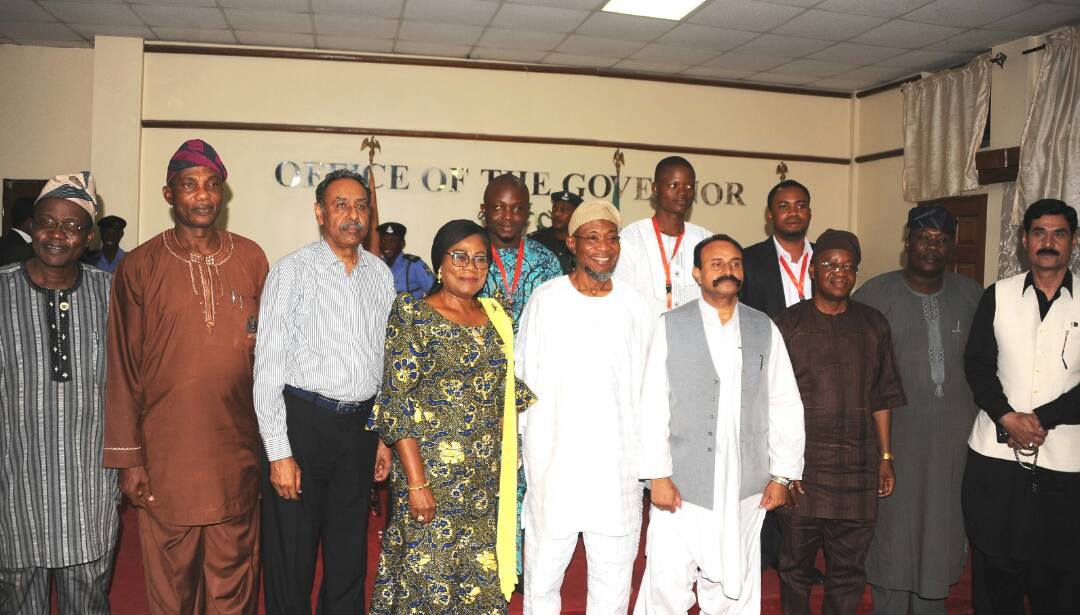 In 2020, Lamina Kamiludeen Omotoyosi, leader of Wamba, Nigeria: City of Peace and founder of the World Institute for Peace will begin a Peace Studies program, which will facilitate students in certified coursework on nonviolence and other disciplines.
On January 17 and 18 next year, Brian and Lisa Berman of Ojai, California City of Peace will be representing and presenting at the Ontario Convention Center in California for the Rotary World Peace Conference 2020. The Conference is hosted by six Southern California Rotary Districts and led by, among others, Rotarian Rudy Westervelt. Our U.N. Representative Dennis Wong as well as Ashland City of Peace leader David Wick will also be in attendance. Thanks to everyone involved for this tremendous opportunity to bring more Rotary groups onboard.
In February, I will be spending a week in Seoul, South Korea for a Peace Conference entitled "International Association for Peace and Economic Development", sponsored by the Universal Peace Federation. During the Conference, I will be meeting City representatives from Pocheon, South Korea, less than 25 miles from the DMZ as they consider becoming the first City fo Peace in the Koreas. The leaders of Nutley, New Jersey: City of Peace have generously donated for the flight for this trip. The Universal Peace Federation will provide accommodations.
The opportunities for fully implementing the "infrastructure of peace" around the globe are expanding to the point where we need additional funding. If you have expertise in fundraising or grant writing, and would consider volunteering as a colleague in this tremendous peacemaking effort, please contact me directly. No one involved with ICP receives a salary but rather do this work to have purpose and contribute their talents for the benefit of humanity's future. It's a wonderful and highly successful way to work for peace.
Thanks to the hundreds of leaders, ambassadors, board members, volunteers and donors who are making International Cities of Peace work toward a true human culture of peace.
Executive Director
International Cities of Peace
---
YOUR DONATIONS ARE ESSENTIAL. THANK YOU.
To join the Fearless Support Community only takes $25. Money well spent. Donations large and small are working around the globe toward 1000 Cities of Peace by year 2025. Please be a valued partner.
To Donate to This Effort:
1. info@internationalcitiesofpeace.org is the email address to send TO if you want to send directly from a PayPal account.
2. This is the donation link for Cities of Peace where you can contribute by Mastercard, Visa, PayPal, etc.
https://www.paypal.com/cgi-bin/webscr?cmd=_s-xclick&hosted_button_id=XERZMPSNFN24W&source=url
3. As an alternative, you can do a check payable to Cities of Peace and send to this P.O. Box:
International Cities of Peace
1740 E. Stroop Road, #291761
Dayton, Ohio 45429 U.S.A.
---
Thank you!
Website: https://www.internationalcitiesofpeace.org/
Facebook: https://www.facebook.com/groups/internationalcitiesofpeace/
LinkedIn: https://www.linkedin.com/company/3565355/admin/