International Cities of Peace

Global
Update
SEPTEMBER, 2019
REPORT TO CITIES OF PEACE AROUND THE WORLD
---
GLOBAL ART SHOW — CALLING ALL ARTISTS!
PLEASE ENTER OR SHARE THIS OPPORTUNITY WITH YOUR ARTIST FRIENDS!
WE NEED YOUR HELP! SHARE THIS WITH artists in your City. Let them know they can submit a peace poster design for this juried art show to be exhibited this December in Nanjing, China. Dozens of the chosen artwork will begin touring the world in 2020. $10,000 in total awards. THE MORE DESIGNS SUBMITTED, THE MORE OUR FRIENDS IN CHINA WILL BE ENCOURAGED TO WORK FOR PEACE — make your voice and ideas for "Peace and City" heard throughout the world. (One of last year's designs below)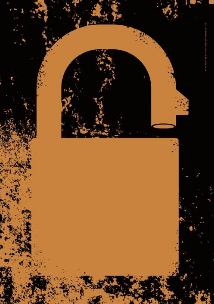 More info on how to sign up and submit artwork here:
https://www.internationalcitiesofpeace.org/2019/08/23/calling-all-peace-artists/
---
LATEST NEWS
Over 250 Cities of Peace in 57 Countries on 6 Continents!
One of the largest peace networks in the world.
Peace Day is approaching. The United Nations has given us a gift to take one day, one week, one month during September to celebrate the fragile peace we have and to contemplate the important work to be done. Each year, Cities of Peace around the globe develop unique programs to bring people together to educate, commemorate, and build the energy of peace in their community.
Global Feast for Peace
A great way to plan an event is to organize a community "pot luck" where people come to Feast for Peace. It provides a way without burdensome costs to increase your network and plan for the year ahead. I hope you will participate in the Global Feast for Peace. Simply designate a meal or get-together as a Peace Day event. Take photos and send a story to me so we can create a video for 2019 that shows the great work being done around the world. Thank you for your work for peace!
For details, click here:
https://www.internationalcitiesofpeace.org/programs/peace-day/
---
REVIEW
Last year, 2018, we witnessed Cities of Peace established in these communities!
Gulshan Iqbal, Pakistan • Makobola, D.R. Congo • Kpeve, Ghana • Bhopal, India • South Delhi, India • Tijuana, Mexico • Butembo, D.R. Congo • Beni, D.R. Congo • Narkatiagan, India • Kolkata, India • Gurgaon, India • Ernakulam, India • Kalehe, D.R. Congo • Fort Portal, Uganda • Camrose, Jamaica • Nyangezi, D.R. Congo • Westerly/Pawcatuck, U.S.A. • Franklin Township, U.S.A. • North Ibadan, Nigeria • Masisi, D.R. Congo • Ggaba, Uganda • Soppo, Cameroon • Kitengela, Kenya • Kambia, Sierra Leone • Bengaluru, India • Jos, Nigeria • Kigali, Rwanda • Namo Buddha, Nepal • Neuve, Argentina • Hazara, Pakistan • Yaba, Nigeria • Lekki, Nigeria • Ajah, Nigeria • Ploiesti, Romania • Awe, Nigeria • Victoria Gardens, Nigeria • Norwich, CT, U.S.A. • Cincinnati, OH, U.S.A. • Greater Zanzibar, Tanzania • Nutley, NJ, U.S.A. • Hyderabad, Pakistan • Kabarnet, Kenya • La Paz, Bolivia • Vernadillo, Colombia • Central Luwerro, Uganda
"Society is unity in diversity." — George Herbert Mead
---
IN FOCUS
The Board of Directors for International Cities of Peace met in August and reviewed 10 year of progress in creating a substantial movement, which — thanks to all leaders — is making a huge difference in the world. A huge thanks goes to our Board Members and U.N. Representatives, who are profiled at the following web page:
https://www.internationalcitiesofpeace.org/about/board/
---
NEW CITIES OF PEACE THIS QUARTER!




Links for web pages on the ICP website.

Tom Bamuturaki, Alinda Dorothy, and their colleagues have established Kamwenge Town in Kamwenge District, Uganda as an International City of Peace. The Health and Development Agency for Community Empowerment is dedicated as a non-partisan charity and NGO formed on the basis of helping the poor, vulnerable communities, orphans, women and the general community and population in Uganda.
---

Badru Juma Rajabu and the citizens of the Kinondoni District of Dar es Salaam in Tanzania have established their community as an International City of Peace. Mr. Badru is a consultant with Elimia – Wikiendi that encourages people to learn about innovations that are changing lives, including those in research, development, entrepreneurship, technology and design.
---

Cap. Alt. José Francisco Mendoza Sauceda, Citizens Network Mexico, and the citizens of Badiraguato in Sinaloa, Mexico, have established their City as an International City of Peace.
---

Nkembe Kemwa Sylvain Xavier and his colleagues have established Dangamvura, near Mutare in Zimbabwe as an International City of Peace. Nkembe has developed the concept of Peace Builders Specimen, which will endeavor to help provide resources for vulnerable people through Altruism, Neutrality, and Voluntarism.
---

Gimba Jesse Gimba who along with colleagues have established Wamba, Nasarawa State, Nigeria, as an International City of Peace. Jesse. The mission of the group is to end violence and exploitation facing our world's most isolated and vulnerable communities and to reinvents how people share knowledge, tell stories, and inspire their community to act on peaceful living.
---

The citizens of Guanajuato, Mexico who have established their community as an International City of Peace. Among many who contributed to this establishment are Sergio Eduardo Lira Torres, Coordinator, and Victor Manuel Perez Cienfuegos, Catedrático at Universidad De León Plantel Guanajuato.
---

HRM Dr. Valentine Sunday Akpati has establishing his home town of Ogume, Nigeria in the Delta State as an International City of Peace. He will be connecting his network of traditional spiritual leaders in Africa as a movement to extend a Culture of Peace in cities and countries on the continent. Dr. Valentine is a specialist in counseling, alternative health care, and conflict resolution.
---
Nsamba Henry and his colleagues at the Youth Ark Center have establish Kazo, Uganda in the Kawempe Division as an International City of Peace. Henry and his group have an extensive and sophisticated Program called the Kampala Peace Initiative with the goal: to improve the integrity and productivity of Unemployed Youth, convicts, young mothers and prostitutes so that they can live and generate income in a way which is peaceful and with decent through improving their integrity and productivity, in villages of Kawempe division in Kampala District. According to Henry, "We believe that empowering Youth will draw them away from crimes and violence hence having peace in out society."
---
---
NEWS FROM THE DIRECTOR
Establish your State or Province as an International Peace Community!
Many people have contacted me to extend the peace commitment of their city to create an International State or Province of Peace. Now there is a platform for such efforts. The criteria for establishing a State or Province of Peace must be a unity effort between cities and the larger geographical and political leaders. In order to build the infrastructure of a Culture of Peace in the larger entity, the process is as follows:
• 

Fill out the Letter of Intent with at least two signatures of government officials (pdf of Letter on the "How To Establish a City of Peace" section of the ICP website).
• 

In addition to the Capital, the State/Province must have at least four of the top ten population Cities complete the process as International Cities of Peace.
• The head of government of the State/Province must establish an official Liaison, Committee, or Commission for a Culture of Peace. The Liaison, Committee, or Commission must create a vision, mission, and goals to utilize government resources for the benefit of a more peaceful community (i.e. increased safety, prosperity, and quality of life).
• After completing the above criteria, a Proclamation must be signed establishing the State/Province as an International State or Province of Peace.
A unique web page for the State or Province will be provided free of charge to highlight the region's culture, history, peace legacy and vision for the future. A facilitator must be designated as the central point of communication between the network and government.
A great opportunity to create the infrastructure of peace in an entire region of the world! Please get in touch with the Director today.
info@internationalcitiesofpeace.org
For details:
"True peace can rarely be imposed from the outside; it must be born within and between communities through meetings and dialogue and then carried outward."
― Jean Vanier, "Finding Peace"
Through unity, we are up to the task. Thank you.
Sincerely and with respect,
J. Fred Arment, Executive Director, International Cities of Peace
---
To Donate to This Effort:
1. info@internationalcitiesofpeace.org is the email address to send TO if you want to send directly from a PayPal account.
2. This is the donation link for Cities of Peace where you can contribute by Mastercard, Visa, PayPal, etc.
https://www.paypal.com/cgi-bin/webscr?cmd=_s-xclick&hosted_button_id=XERZMPSNFN24W&source=url
3. As an alternative, you can do a check payable to Cities of Peace and send to this P.O. Box:
International Cities of Peace
1740 E. Stroop Road, #291761
Dayton, Ohio 45429 U.S.A.
———————
Thank you!
Website: https://www.internationalcitiesofpeace.org/
Facebook: https://www.facebook.com/groups/internationalcitiesofpeace/
LinkedIn: https://www.linkedin.com/company/international-cities-of-peace